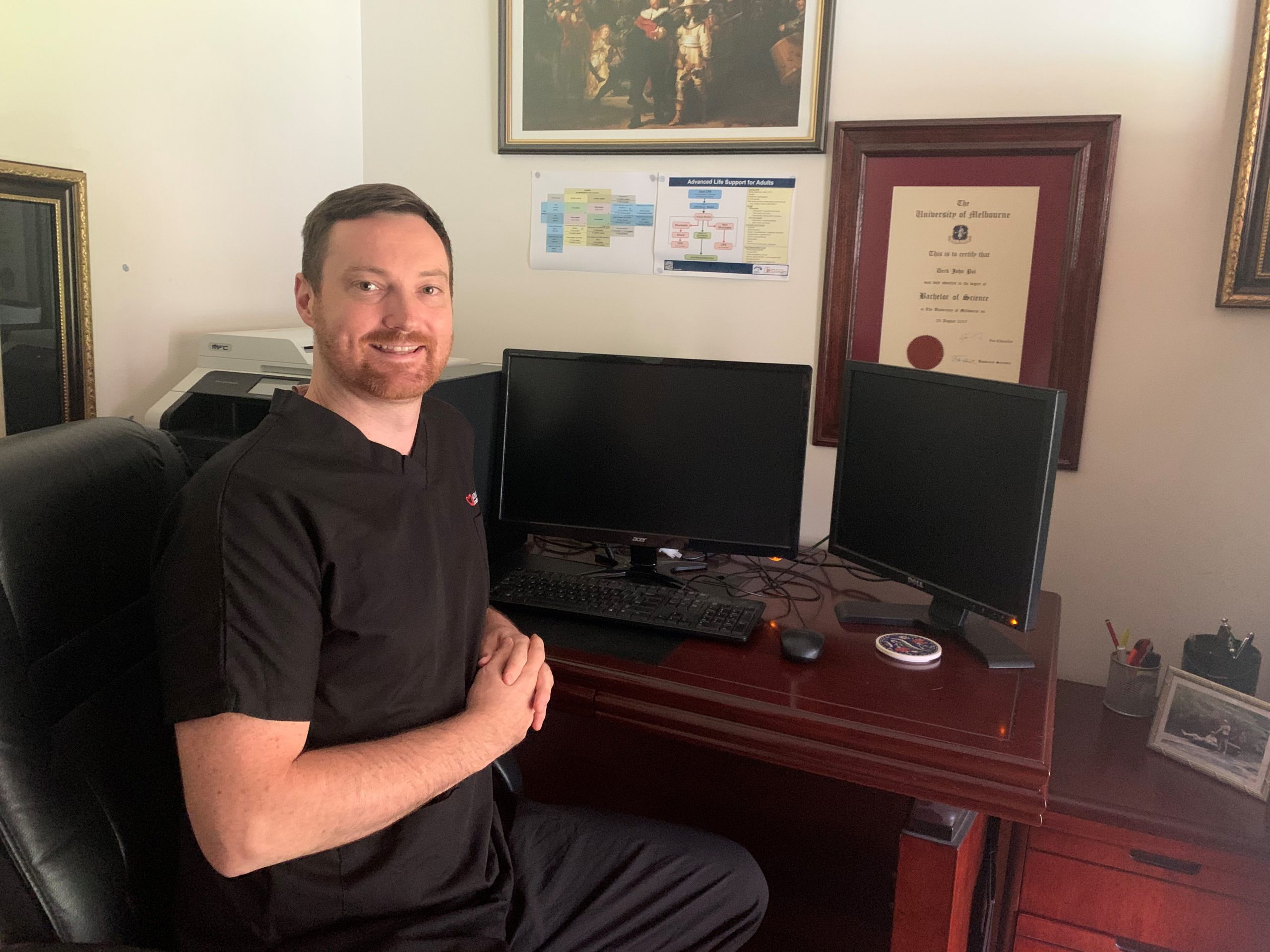 Tessa Randello
Newborough resident Derk Pol never thought he would end up as a doctor.

"I was still trying to figure out what I was going to do while studying science and I really enjoyed anatomy, so that's when I first thought about studying medicine," Dr Pol said.
After finishing his science degree at the University of Melbourne, Dr Pol narrowed his focus and undertook a Bachelor of Medicine at Monash's Clayton campus.
While studying, he decided to specialise in cardiology and then came an offer too good to refuse – a move back to Gippsland as a cardiology registrar and teacher at the Monash School of Rural Health in Churchill.
"I have been teaching the students at Churchill and have some (tutorials) at (Latrobe Regional Hospital) as well," Dr Pol told The Express.
"I really like teaching and that is how I was brought into the Monash School of Rural Health.
"Sometimes when you're in our role it is always important to share information and knowledge.
"It is also fun and a pleasure to do because you can see people learning."
Dr Pol said that the issues faced by patients in regional areas, such as lack of specialist services and the need to travel, have been recognised by doctors as well.
"You hear so often that people are getting referred to the city and doctors are coming to do their minimum service here and drive back to Melbourne on the weekend," he said.
"We should be training our own people so they already want to stay in this area."
Dr Pol said changes like the upgrades to LRH and Monash School of Rural Health's End-to-End Program were going some way towards addressing underlying issues.
The End-to-End Program consists of a domestic group of students who undertake their medical degree in rural and regional Victoria.
"If that training program would have been available for me, I would have taken it straight away, it would have made my training so much easier," Dr Pol said.
"The Royal Melbourne (Hospital) was really good for training, but it (was) a stress for me because my wife lived in Gippsland and ran her own business in the area, so I rarely saw her.
"I was seeing more of my fellow registrars than I was my own wife for a while, so it's been great to start working at Monash."
Head of Monash School of Rural Health Robyn Langham said the End-to-End Program has the potential to be an exciting addition to the curriculum.