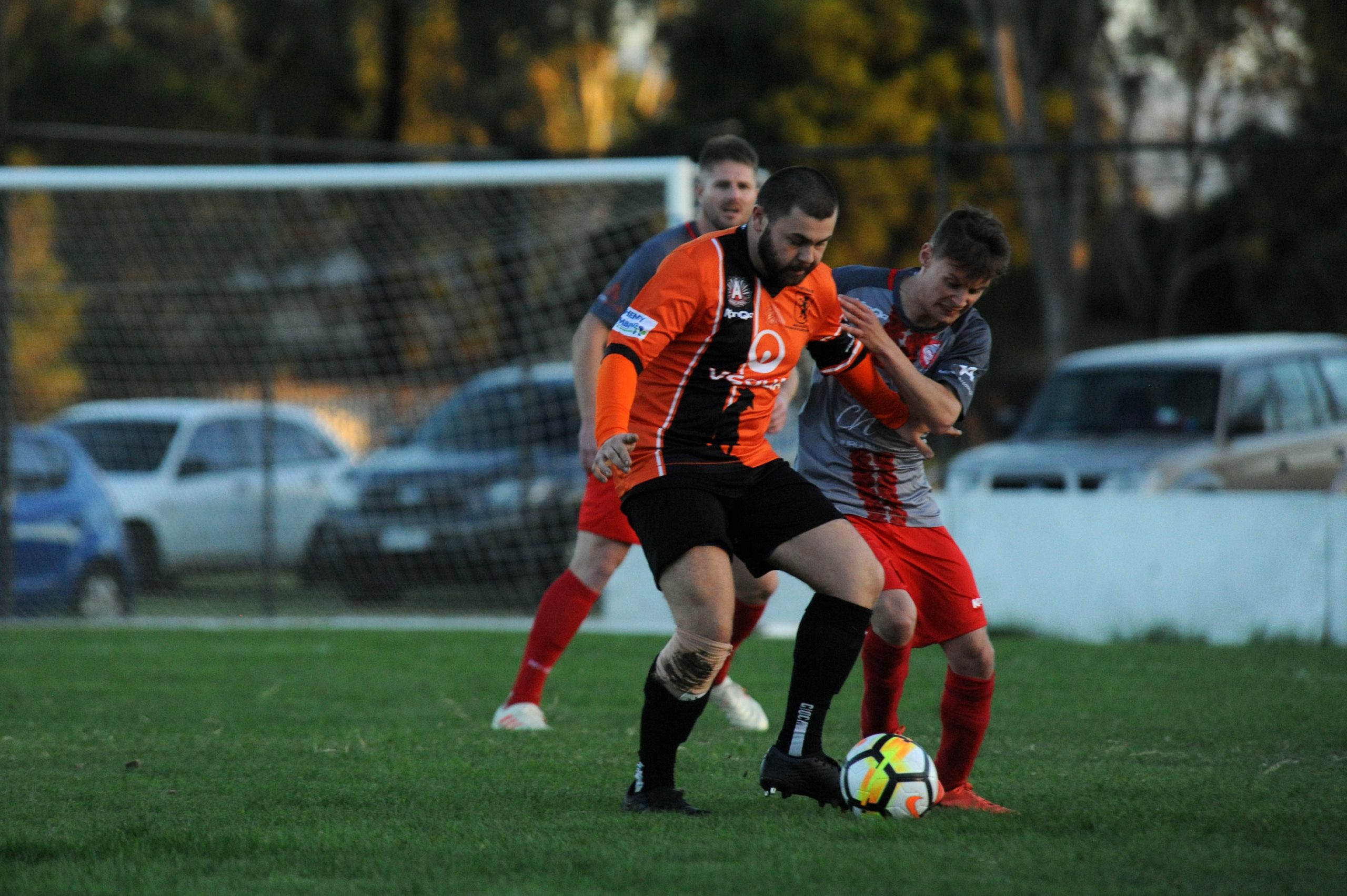 Laurie Williams
The Latrobe Valley Soccer League will feature 11 teams in 2020 after Morwell Pegasus and East Gippsland United reaffiliated into the senior and reserves competitions.
But Trafalgar Victory has withdrawn from the LVSL due to low player numbers and will look to get back to winning ways by entering a single senior team in the Gippsland Soccer League.
Pegasus has the difficult task of opening their season against league champions Newborough/Yallourn United, while East Gippsland United will be at home (West Bairnsdale Oval) to Traralgon City.
The men's senior league title will be hotly contested, with reigning title holders Newborough-Yallourn, Falcons 2000 and Traralgon Olympians all having strong claims to lift the Champions Cup come September.
In the women's competition only nine teams are in after four-time champions Traralgon City, Pegasus and East Gippsland did not enter teams in 2020, but Tyers Lightning are back in.
The news of City's absence means for the first time in five seasons another team has the chance to claim the championship.
Second Division competition has nine teams.
ROUND 1

FALCONS 2000 v MONASH (7pm Saturday)

Falcons 2000 open up the new soccer season with a Saturday night home match against Monash.
The Falcons will play all of their home games on a Saturday for this season to coincide with their home venue being used for the Gippsland FC Junior Representative sides in the NPL.
Monash have recruited well during the off-season signing up some exciting players including former senior best and fairest utility Brandon Scott from Traralgon City.
Both clubs competed in the FFA Cup qualifying rounds and duly made relatively early exits from that competition.
Monash coach Andreas Nilo has been putting the team through their paces since before Christmas and he is expecting the Wolves to be a fit competitive team that will finish higher than their eighth place last season.
Falcons have been training hard under returning triple league title winning coach Nick D'Alessandro and they are expected to again be a strong force this season as they aim to finish higher than the fourth they ended last season.
Played: 40, Falcons 18, Monash 14, Drawn 8.
Last time: Falcons 2-0.
NEWBOROUGH/YALLOURN UNITED v MORWELL PEGASUS (3pm Sunday)

Last year's league champions Newborough/Yallourn United are up against newly-promoted Morwell Pegasus and this game will have a surprise element as to how the new boys stack up against the league's yardstick.
United were runners-up to Bayside Argonauts in the Kendall Cup a fortnight ago at Sale and under 2019 Coach of the Year Clayton Bell they are expected to be up there chasing silverware this season.
Pegasus at this stage are making a comeback to the senior ranks after a sterling second division season in 2019, but will be tested in their first outing against a highly motivated team, who are celebrating 25 years of amalgamation.
Pegasus will be coached by the experienced Alradi Ali.
Played: 5, New/Yall 4, Drawn 1.
Last time: New/Yall 6-1.
OLYMPIANS v SALE (3pm Sunday)

Last year's grand final winners Olympians are home to Sale United and will be expecting a tough contest.
Olympians have lost Jordan Campbell, who has crossed to Fortuna as coach, along with several other senior players.
Overall, Olympians will field a vastly different line-up, but will be expected to be near the top end of the table come September.
They will be under the guidance of experienced joint coaches George Fkiaras and Tony Pardo, who are looking to continue the solid progress made last year.
Sale have had many pre-season matches with varied results; coach Marc Bain is expecting the Swans to be competitive this season, after taking out the pre-season Ficifolia Cup, beating Drouin 4-1.
Olympians will be celebrating 40 years in 2020.
Played: 76, Olympians 53, Sale 15, drawn 8.
Last time: Olympians 6-2.
MOE v FORTUNA (3pm Sunday)

Moe, who are expecting to beat their fifth placing in 2019, face a hard opening match against a new-look Fortuna, who have picked up Jordan Campbell as coach.
Moe will be looking at some of their experienced players to assist with the raft of junior players ready to make a breakthrough to senior level.
Coach Tim Armistead is in charge of both the seniors and women's teams so it will fall on his shoulders to keep both teams competitive.
Fortuna have much of the same side as last year and in turn will look to further provide experience for their young brigade with a view to returning to their glory days.
The new coach will undoubtedly want to start his reign with a win.
Played: 112, Moe 67, Fortuna 28, drawn 17.
Last time Moe 3-1.
EAST GIPPSLAND UNITED v TRARALGON CITY (3pm Sunday)

EAST Gippsland United are making a reappearance at senior level, and after a two-year hiatus will be looking to take advantage of their impressive preseason with a home win in Round 1.
Traralgon City have reappointed Rob Bruzzese as senior coach and with a successful 2019 season under his belt, he will expected to improve on their third-placed finish last season.
City have welcomed back Liam Johnson from Churchill as assistant coach.
Top goalscorer Jake Budija and goal sneak DJ Matar will ensure City is a free-scoring combination.
Played: 8, Traralgon City 7, East Gippsland 1.
Last time: Traralgon City 9-4.
CHURCHILL bye.