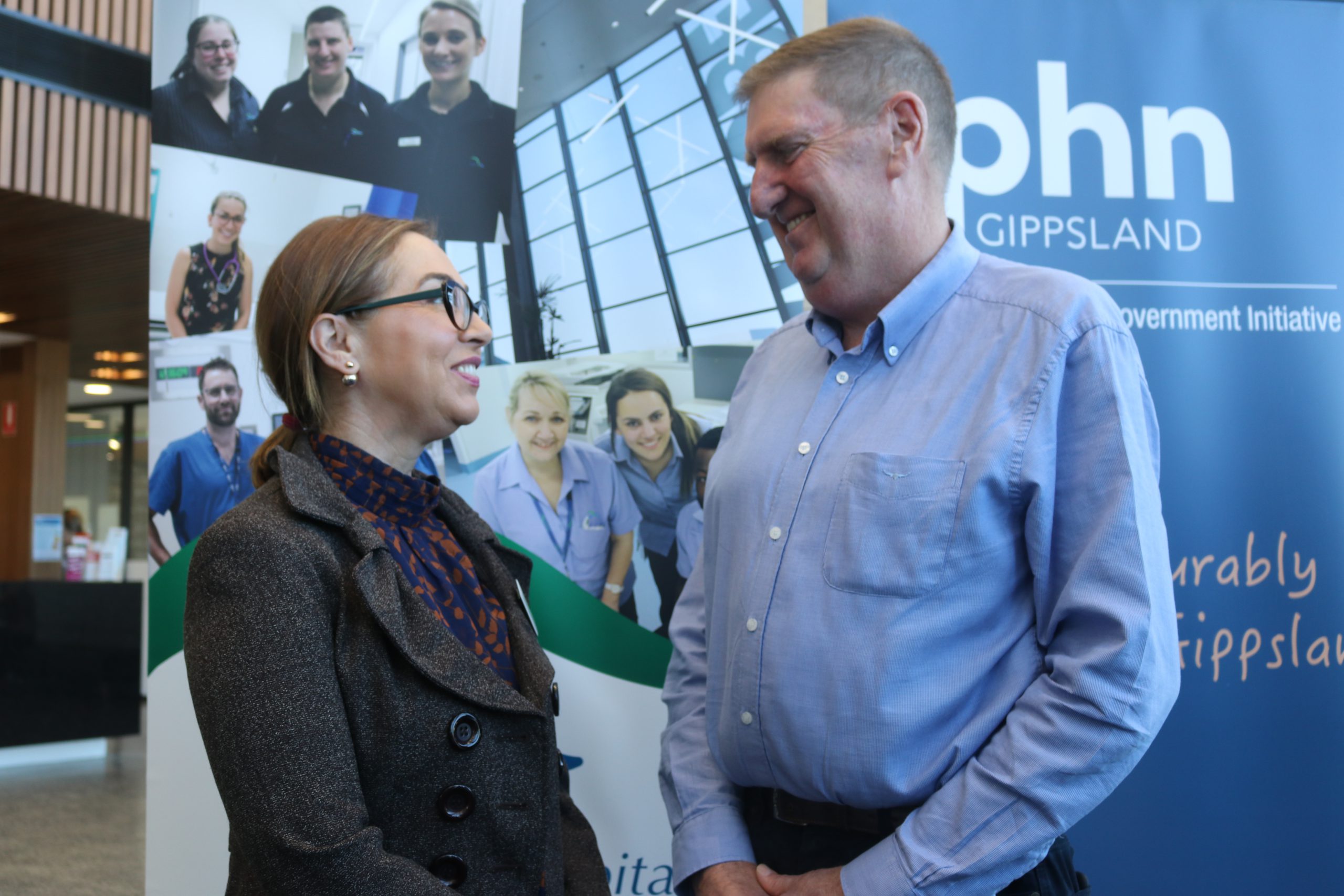 Michelle Slater
Latrobe Regional Hospital confirmed there had not been any confirmed coronavirus outbreaks in Gippsland as of Monday morning, but said resources were being "beefed-up" with dedicated assessment clinics to be opened.

LRH chief executive Peter Craighead briefed the media this morning with updates on the virus, but stressed information would change daily based on State and Commonwealth chief health officers advice.

Mr Craighead said LRH had a dedicated phone line for people to call ahead with any symptoms, and had averaged around of 10 or 12 calls a day during the weekend.

"Out of this, yesterday only five needed to come in and get swabbed. If you can phone ahead, this will make life a lot easier and lot more manageable," Mr Craighead said.
"It's important to remember people are only screened if they meet the key criteria of flu-like symptoms of cough, fever, shortness of breath or breathing difficulties."

He said this applied to people who had returned within 14 days of international travel or had come into contact with a confirmed case of coronavirus.

"It takes 24 hours between the test and the result, but unfortunately because of the surge of people who don't actually need them, it's been blown out to 72 hours," Mr Craighead said.

"People are using too many swabs."

Mr Craighead also asked the community to minimise their need to visit people in hospital to protect vulnerable groups.

He said the hospital had adequate personal protection equipment being overseen by a central purchasing body which was managing resources allocation across the state.
"But it has to be carefully managed, because if you leave them out it disappears. People down the street don't have to wear masks unless you have a cough or cold or are being tested," he said.
Mr Craighead said the hospital was working in close collaboration with Gippsland Primary Health Network and general practitioners and had established a dedicated managerial taskforce that met daily.

Gippsland PHN chief executive Amanda Proposch said they were working to open dedicated assessment clinics to undertake triage and assessments to help relieve the burden on the system.

"We will be in a position to announce where these clinics will be very soon in collaboration with the department of health which is doing final assessments and releasing additional resources to the sector," Ms Proposch said.

"These assessment clinics will be beefed-up so they will have access to additional resources."

Ms Proposch said Gippsland PHN was working with local GPs on telehealth video conferencing for those in quarantine or self-isolation, as well as organising pharmacies to deliver medications to vulnerable people.

She said so far there had been 100 tests undertaken across Gippsland, with no confirmed cases.