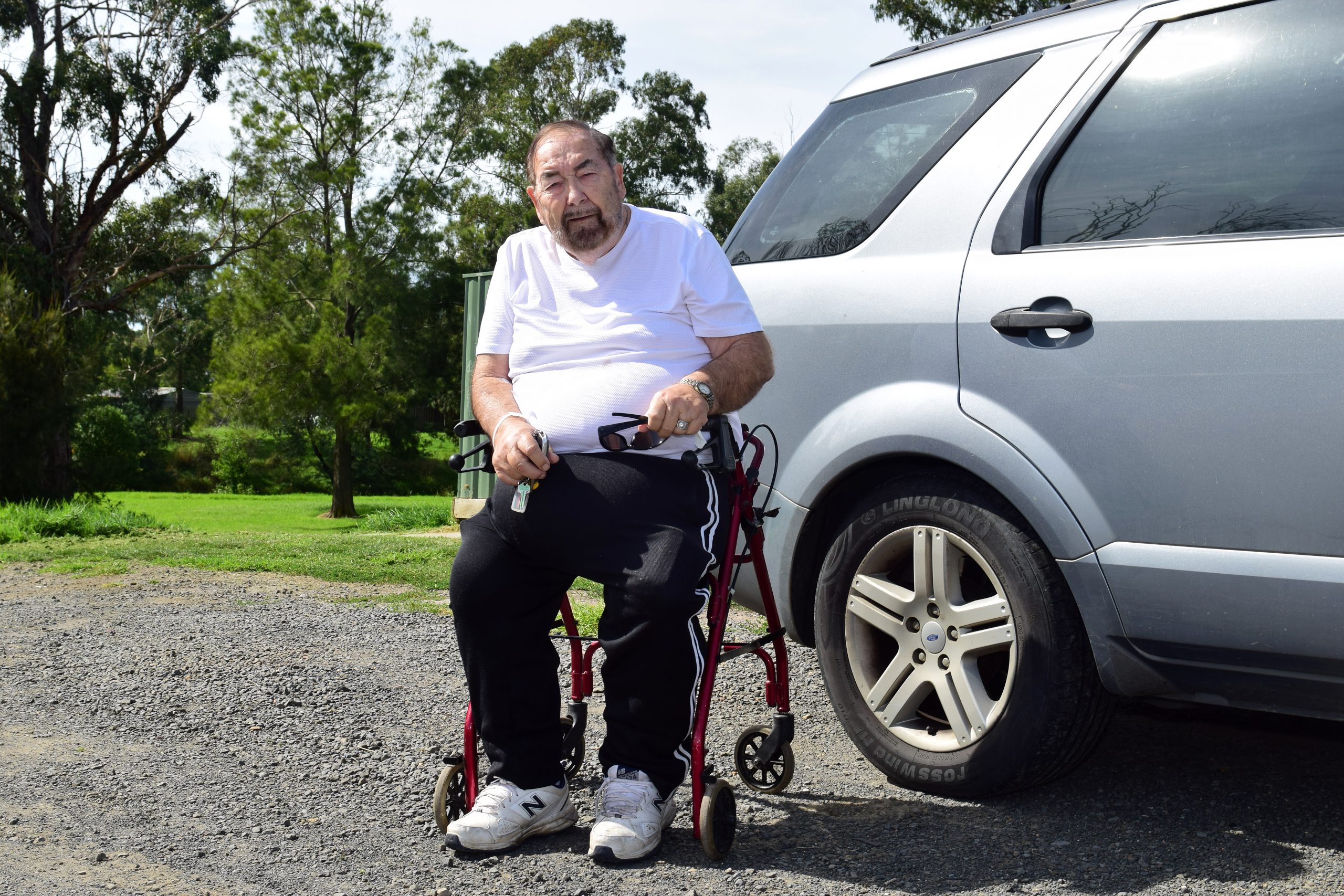 Michelle Slater
THIEVES have struck another pensioner in Traralgon, this time targeting a battler with disabilities who relied on his trailer to transport his mobility scooter.

Dave Watkins is stuck after thieves stole his box cage trailer with disability stickers on it, while it was still attached to his car in the street on the night on Monday, March 9.
It comes after another pensioner, Beau Bennett, had his box trailer stolen from the front of his Traralgon home late last month.
Mr Watkins has a raft of health complications including spinal and coronary issues, which means he has limited mobility and uses a scooter to go about his daily tasks.
Both he and his wife Jill are pensioners and Salvation Army volunteers, and the couple said the trailer was uninsured as they could not afford to pay the premium.
The trailer theft means Mr Watkins cannot load his scooter to carry about basic activities such as shopping or visiting friends.
"This trailer is paramount. I can't walk. I rely on it to get out and about. I could take a maxi-cab at great expense and it's not financially easy to get a replacement," Mr Watkins said.
"I felt disbelief when it was gone, I felt upset, angry and frustrated. I don't know how we will replace it."

Mr Watkins owned the trailer for about two years and had set it up with reflective strips along the sides and special loading ramps provided by a government agency.

He had previously installed a rack on the back of his car to carry the scooter, but this was unsuitable as it kept breaking.

https://www.latrobevalleyexpress.com.au/story/6687007/letter-to-the-editor-thank-you-for-all-the-offers-of-support/

"It is fortunate we didn't have the scooter in the trailer, as sometimes I come home feeling too frail to take it out," he said.

Mrs Watkins said they were trying to ask Centrelink for an advance payment towards purchasing another trailer, or an affordable old maxi-taxi.
"This has cut his independence right down. It means he cannot go around the shops by himself. He will have to sit and have a coffee by himself while I go around the shopping centre," she said.
"I think it's disgusting as we don't bother anyone, and I don't see why anyone should bother us. Someone thought this was fun, but it isn't fun for us."
Anyone with information about the missing trailer should call Crime Stoppers on 1800 333 000.