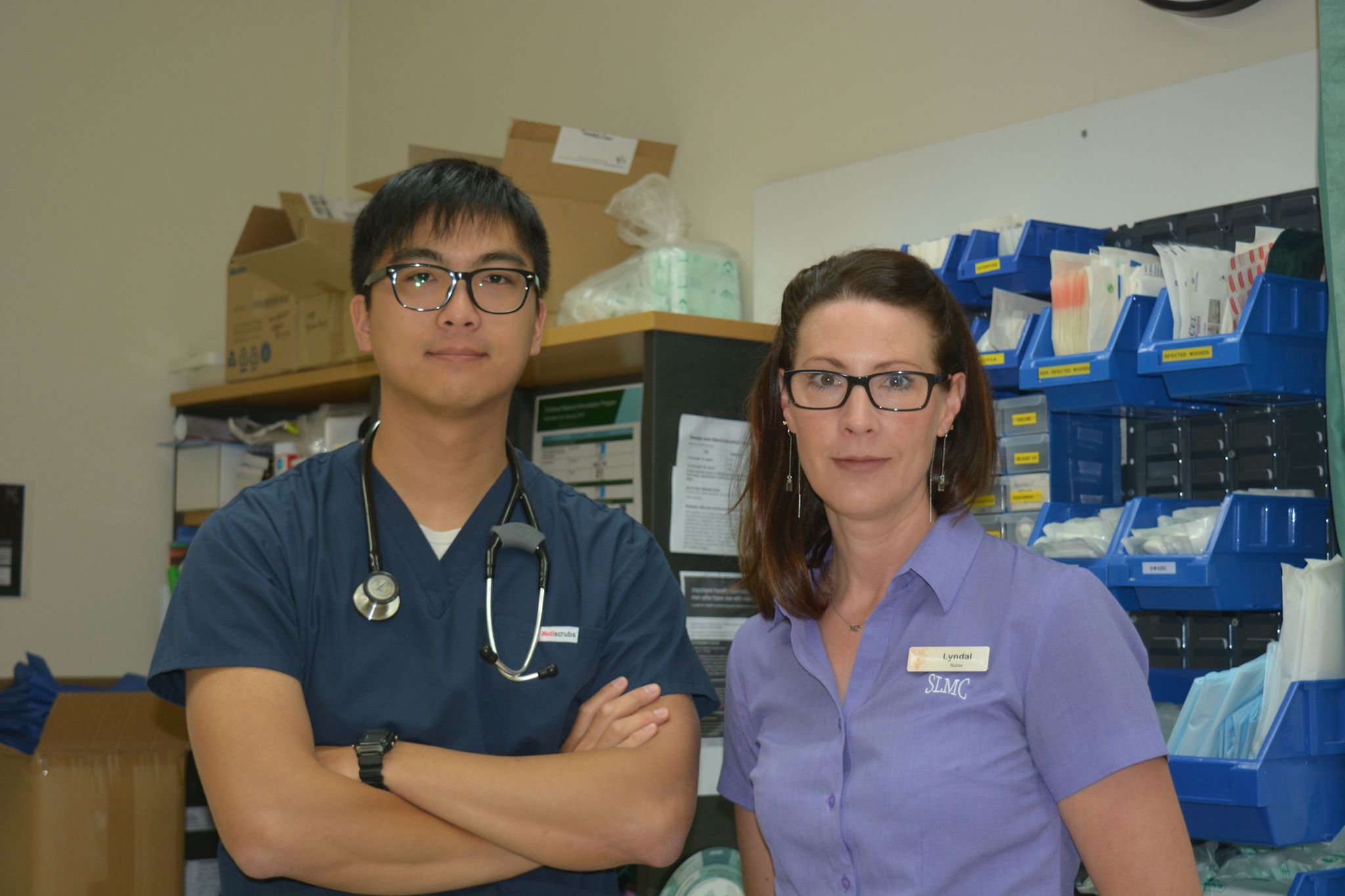 Cher Jimenez
A Traralgon GP clinic has started feeling the pinch of the coronavirus pandemic with essential medical supplies such as masks, rubbing alcohol and disinfectant wipes running low due to a deluge of patients attending the practice.

St Luke's Medical Centre Doctor Justin Kang said the practice plans to allocate 10 parking spots at the back of the clinic to set-up a mobile testing centre where patients that present with high-risk COVID-19 can be seen.
Dr Kang said the practice was down to its last box of 50 surgical masks as they were being given away to patients that presented flu-like symptoms.
"Our current situation is we're running out of masks so we can't afford to give them out to every single patient that comes in to the clinic with respiratory symptoms," he said.
"Right now our plan over the next few days is to set up an outdoor clinic in the parking lot. We will have one designated doctor to see all those patients who have flu-like symptoms or respiratory symptoms and the same doctor will see the high-risk patients as well."
Dr Kang said the mobile clinic was meant to reduce the risk of infection exposure on patients and staff working at the practice given the limitations of medical supplies.
He said a marquee with side walls could be set-up as a temporary mobile clinic to see high-risk patients, however, a container-like facility stocked with medical supplies and hand washing area would be ideal as the winter season draws near.
Dr Kang said patients who were screened as high-risk for the virus would be asked to park at a designated spot and to meet a doctor at the marquee.
He said the practice would do its best to preserve the patients' confidentiality and integrity although it was possible that these could be "compromised" under the proposed set-up.
"It's not the best situation but given the constraints that we have it's mitigation in a sense so we're trying to reduce the risks to the clinic," he said.
"Some patient integrity and confidentiality would be compromised.
"We try to preserve that as much as we can but I think at this present moment the infection control, social distancing measures and isolation measures have to take precedence and we need to be very smart about the resources that we're using."
Nurse practice manager Lyndal Pearson said the clinic had requested masks from its Melbourne supplier and also before the Gippsland Primary Health Network.
"We have no masks. We have to resolve it on our own. What are we going to do next? We'd probably close down if we don't have masks," she said.
Ms Pearson said the practice was forced to remove hand-rubbing alcohols in the clinic's corridor because people were stealing them.
Latrobe City Council said it had approved St Luke's request to allocate 10 parking spots for the mobile testing site.
"Council is currently working with St Luke's Medical Centre in allocating 10 parking spots to install a mobile COVID-19 testing clinic," a spokesperson said.
"At this stage the car parks will be allocated, with council currently working through the process to action this as soon as possible."