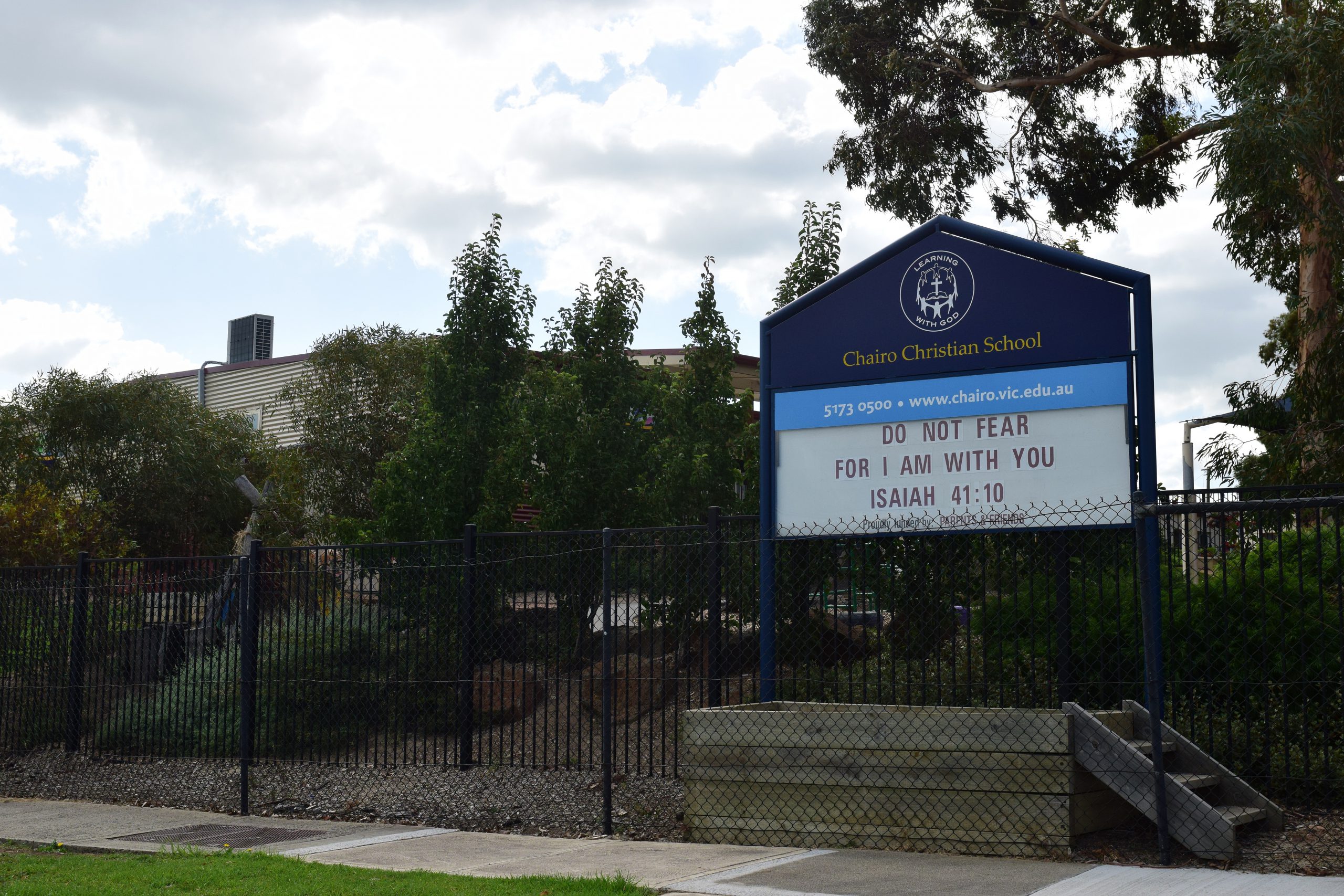 Tessa Randello
In the wake of announcements by the state government earlier this week, Victorian schools closed a few days early for school holidays.

On Monday, as part of "Step One" restrictions to stop the spread of coronavirus, Premier Daniel Andrews announced school holidays would start on Tuesday instead of Friday.
Schools around the Latrobe Valley have adhered to the ruling, shutting their doors until at least April 14.
St Paul's Anglican Grammar School principal Cameron Herbert said he was not confident school classes would resume as normal.
"Our preference is that we have students back at the start of term two, I will be very thankful if we can resume in April," Mr Herbert said.
Mr Herbert said Year 12 students had to condense their end of term assessments to close the school early.
"Everyone else is still at school from home via a learning management system. The Grade 7 to 11s are still doing assessments and the junior schools is doing online work," he said.
"We use our online portal so much people are used to it, students and teachers have been really supportive and have all been outstanding.
"For me it has been really high-pressure. Naturally people are worried and it is sad not to have all of our students with us.
"While it is disappointing for us we have to play our part to stop the spike in the coronavirus that is predicted for Australia."
Lowanna College principal Adam Hogan said the school made early preparations for a shut down of face-to-face learning.
"We're probably lucky to have strong IT systems in place and we are confident we can provide good quality education in whatever way is necessary," Mr Hogan said.
"The staff and students collectively have been fantastic, people have remained calm and focused, while taking on all of the relevant precautions.
"Our parents have been very supportive and understanding with the announcements that have been announced on a rolling basis.
"I think in these unusual circumstances the last few days have probably been busier than if it had been business as usual. It is important for us to play our role in the community and provide what the government asks of us."
Director of Catholic Education for the Diocese of Sale Maria Kirkwood said Catholic schools would be open for children of essential service workers and vulnerable and at risk students until tomorrow.
"The safety and wellbeing of our students, staff and their families remains our highest priority. The situation is rapidly evolving, and we will continue to adjust our approach as needed," Ms Kirkwood said.
"We are preparing for the possibility of remote schooling. Our thoughts and prayers are with those who may be unwell, and those who are working to keep our community safe."
The Diocese of Sale covers 10 Catholic schools across the Latrobe Valley.
In an online statement, Morwell Central Primary School said it is planning and preparing for the possibility of home learning to be delivered remotely in term two.
"We have developed an online platform where all teaching and learning materials will be accessible via a school-based website," the statement read.
Morwell Central students were sent home with a "work pack" for those who were not able to access the online learning "in the event (they) do not return for term two".
In a letter addressed to parents and caregivers of Morwell Park Primary School, principal Chris Joustra said the school will commence "flexible remote learning arrangements" if it does not open as planned on Wednesday, April 15.
Chairo Christian School announced on Monday it would commence remote learning prior to the state government's announcement.
Chairo Christian School executive principal Simon Matthews said the school was "well-equipped to temporarily close (its) physical doors".
"We are confident that real and rich learning opportunities will continue for every student, despite this being the first time that all students have had to rely on online and remote learning," he said.
"While the school recognises that this decision will be inconvenient for many families, our overriding commitment is to prioritise the health and safety of each member of the school community, and to hopefully assist in slowing the rate of infection in the wider community."