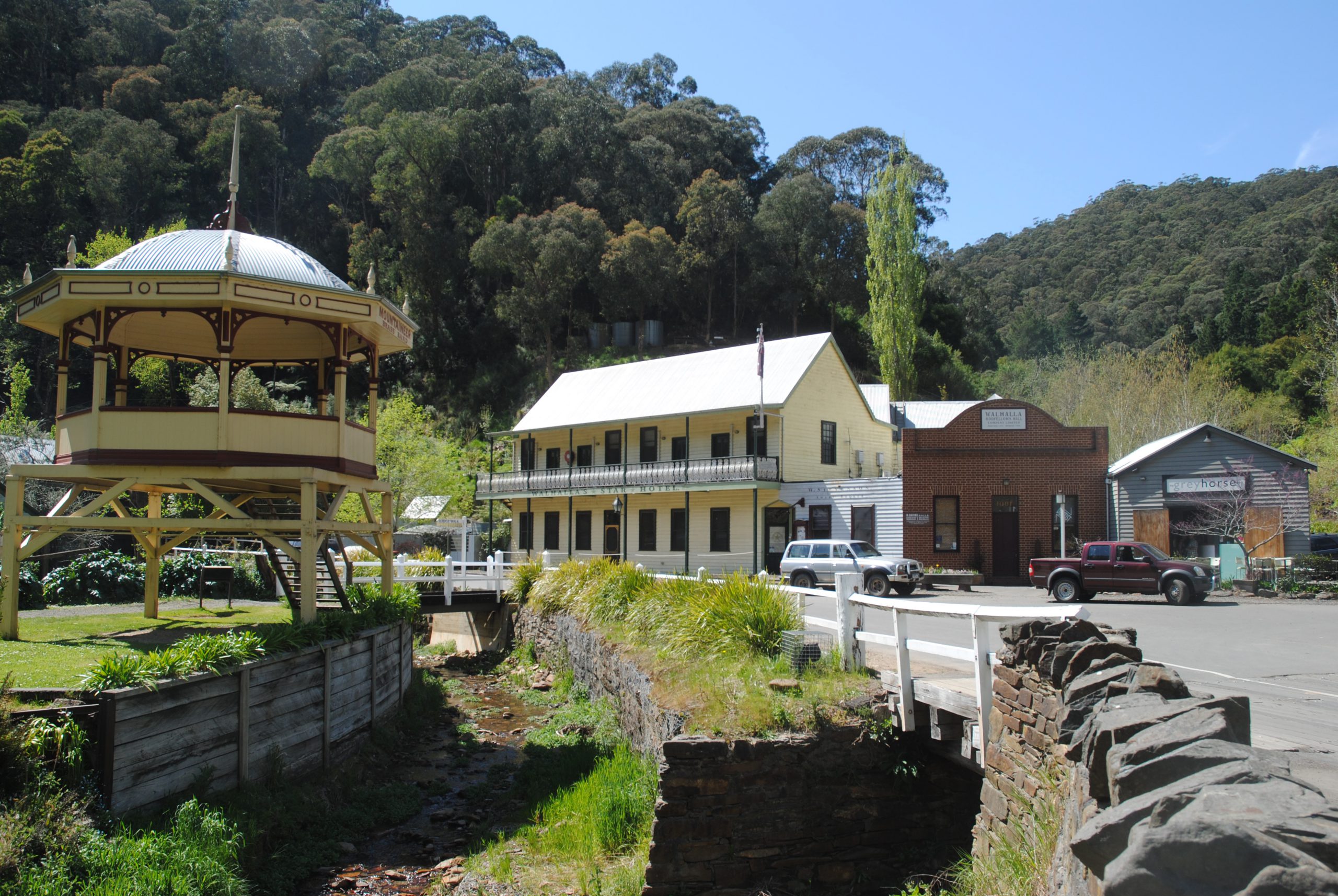 Michelle Slater
A mountain bike rider was lucky to walk away with minor injuries after he fell off a 12-metre cliff and clung to a tree near Walhalla, causing emergency services to spend five hours rescuing him.

The Warragul man, 64, was riding along the Great Alpine walking track when he lost control, rolled off the track and then fell five metres off the edge near Happy Creek, about three kilometres out of town just before 1pm on Tuesday.
Emergency services responded and located the man at about 2:35pm.
A VICSES spokeswoman said SES units worked in tandem with the CFA in what was a "difficult" rescue that required a high level of expertise and resources in an area with no vehicular access.
She said rescuers had to cut a path through steep terrain, dense bush and blackberries to get him out.
The man was assessed for minor injuries, but not taken to hospital.
The incident sparked the ire of Walhalla Mountain Rivers Tourism Association president Russell Wright, who said the cyclist should have been heeding COVID-19 restrictions and stayed at home.

"The question should be asked what was this guy doing out bike riding when he should've been at home? This is not essential travel," Mr Wright said.

"We have been actively asking people not to come to town, please stay at home. Walhalla is essentially closed. Nothing is open apart from the mail run three days a week for locals."
Mr Wright said all public facilities including campgrounds, toilets and day shelters had been closed off.
He said he was disappointed there were still "dribs and drabs" of visitors coming into the heritage tourist town, putting locals' health at risk.
Mr Wright said one local had even stuck up some signs coming into town saying "Walhalla is closed".
"It's sad that it's come to this as people should be listening to the government's advice. People should not have to put up signs to keep people out," he said.
"We've even had people knocking on doors asking for accommodation or good fishing spots, but they are not meant to be here. We don't want your germs and this is putting it politely."
Mr Wright urged visitors to return to Walhalla once the COVID-19 restrictions were lifted.
In the meantime, Mr Wright encouraged prospective visitors to take a gander at the town's autumn colours on virtual walks posted to the Walhalla Facebook page.
"This is having a massive impact on our small owner operated businesses, they rely on tourism as there is no other industry here," he said.

"We will love to have you back when this is over, we will need you to come back."