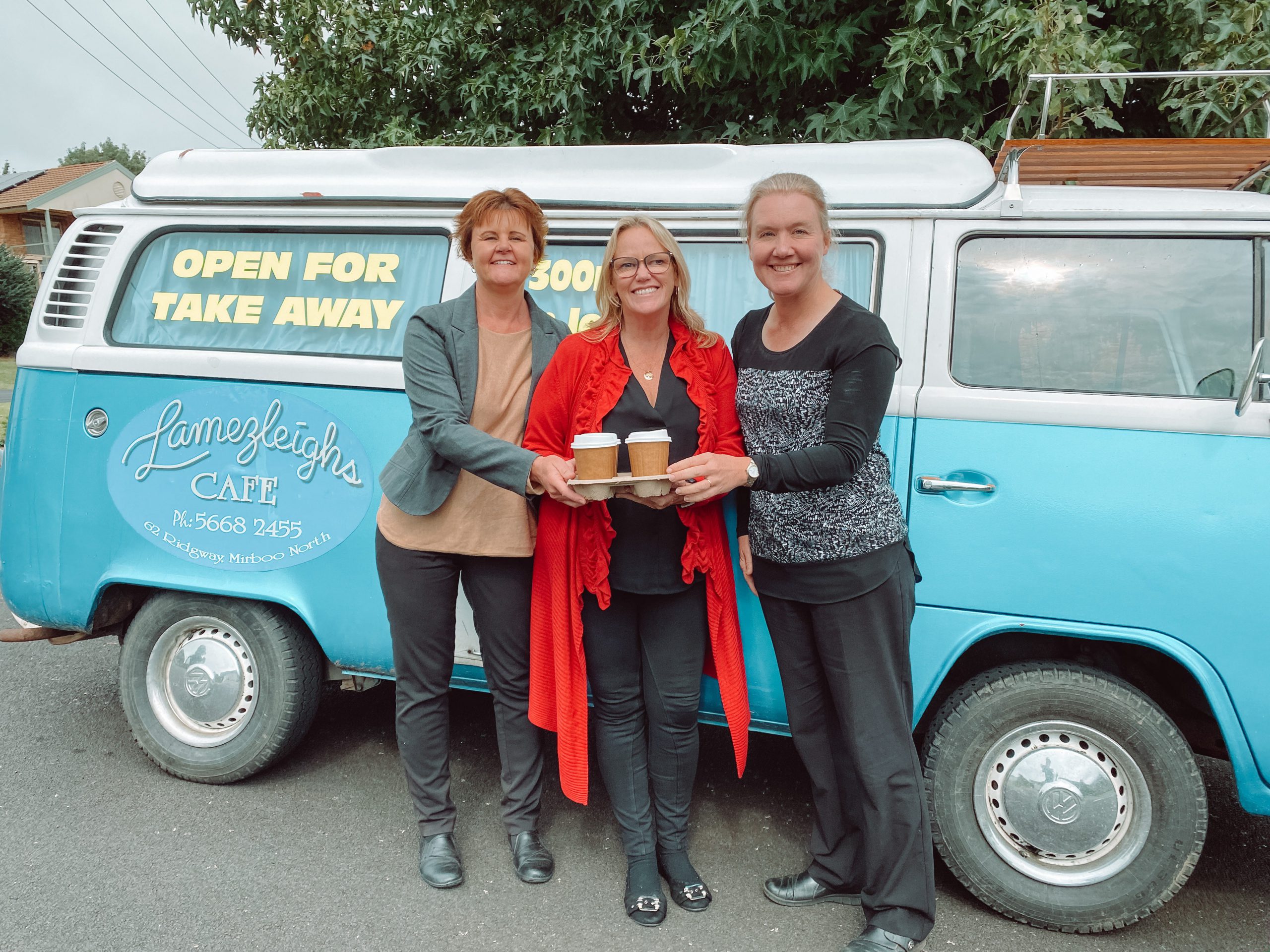 Michelle Slater
The Mirboo North community is ensuring its emergency service and health care workers get their daily dose of caffeine with a scheme to shout them a coffee at a local cafe.

Lamezleighs Cafe and Bar owner Alanna Gobel is part of a movement in which members of the public can shout a coffee for an emergency services worker.
People can log into the phone app Skip or call in to order coffees for local aged care and health care workers, firies and ambos to be either picked up or delivered.
Ms Gobel said the service had been such a hit that it attracted about $435 in donations within a week.
"The system is working well. A lot of emergency workers are feeling vulnerable about the future, I saw a lot of staff affected by COVID-19, mentally it's hard," Ms Gobel said.
"When I deliver coffees to the door, the smiles on people's faces are nice."
Ms Gobel had just opened a cafe within the Japara Mirboo North Aged Care Home, but had to shut shop in less than two-and-a-half weeks when the centre went into voluntary lockdown.

"When I was faced with the pandemic, I was worried and I went into survival mode to make things work, I thought I would have to close my doors and it freaked me out," she told The Express.

Ms Gobel said she had come up with some innovative ways to ensure public safety to keep her main cafe open, such as limiting the numbers of people who could come into order.
She is offering an essentials box for vulnerable people made up of produce sourced from the local area which she is delivering in her 1977 Volkswagen Kombi.
Ms Gobel had even had some jigsaw puzzles made up by a local printer featuring images of her beloved wheels to help kids get through the Easter lockdown.
"The Kombi is the shop mascot, it's become iconic to the town and people take photos of it, it's also bringing smiles to people's faces," she said.