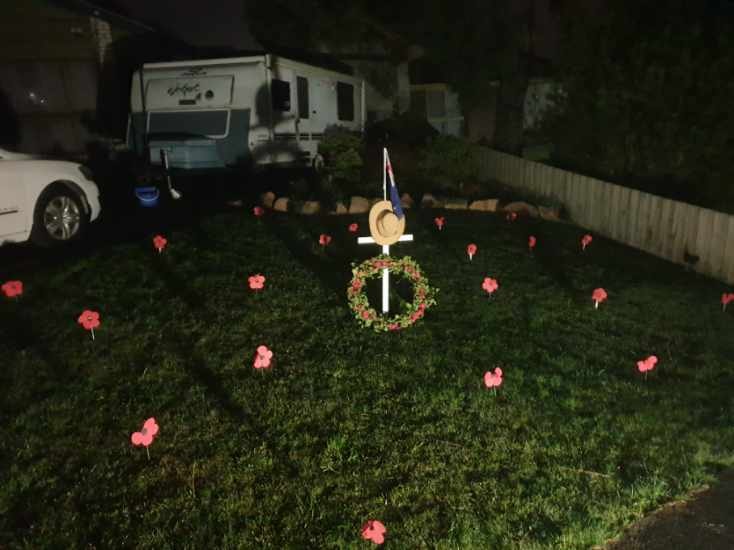 Gregor Mactaggart
Thousands across the Latrobe Valley stood in streets and driveways to pay their respects on Anzac Day.

With traditional public commemorative ceremonies such as the dawn service out of action to the general public as a result of COVID-19 restrictions, the RSL encouraged people to Light Up The Dawn in 2020.
They certainly responded with not even crisp conditions stopping those young and old from reflecting on those who have served, and those who continue to serve Australia.
Members of the Traralgon Brass Band stood out the front of their homes to play The Last Post, while others tuned into radios or streamed services on their mobile phones as 6am arrived.
Retired Major Oliver Raymond honoured the fallen outside of his Traralgon home as he listened to the Gippsland FM radio coverage.
"Right on time they played The Last Post, followed shortly after by the Reveille," he said.
"I glanced up our street and estimated that at least half the houses had people standing in honour to the fallen with their candles in front of them, a testament to the effect of this new form of recognition. Well done to Gippsland FM and well done to our community.

"In many ways, this was a more significant ceremony than the traditional one."

Residents shared their photos with The Express via our Facebook page, many of which have been published in Monday's edition, not just on the front, but also on page 7.