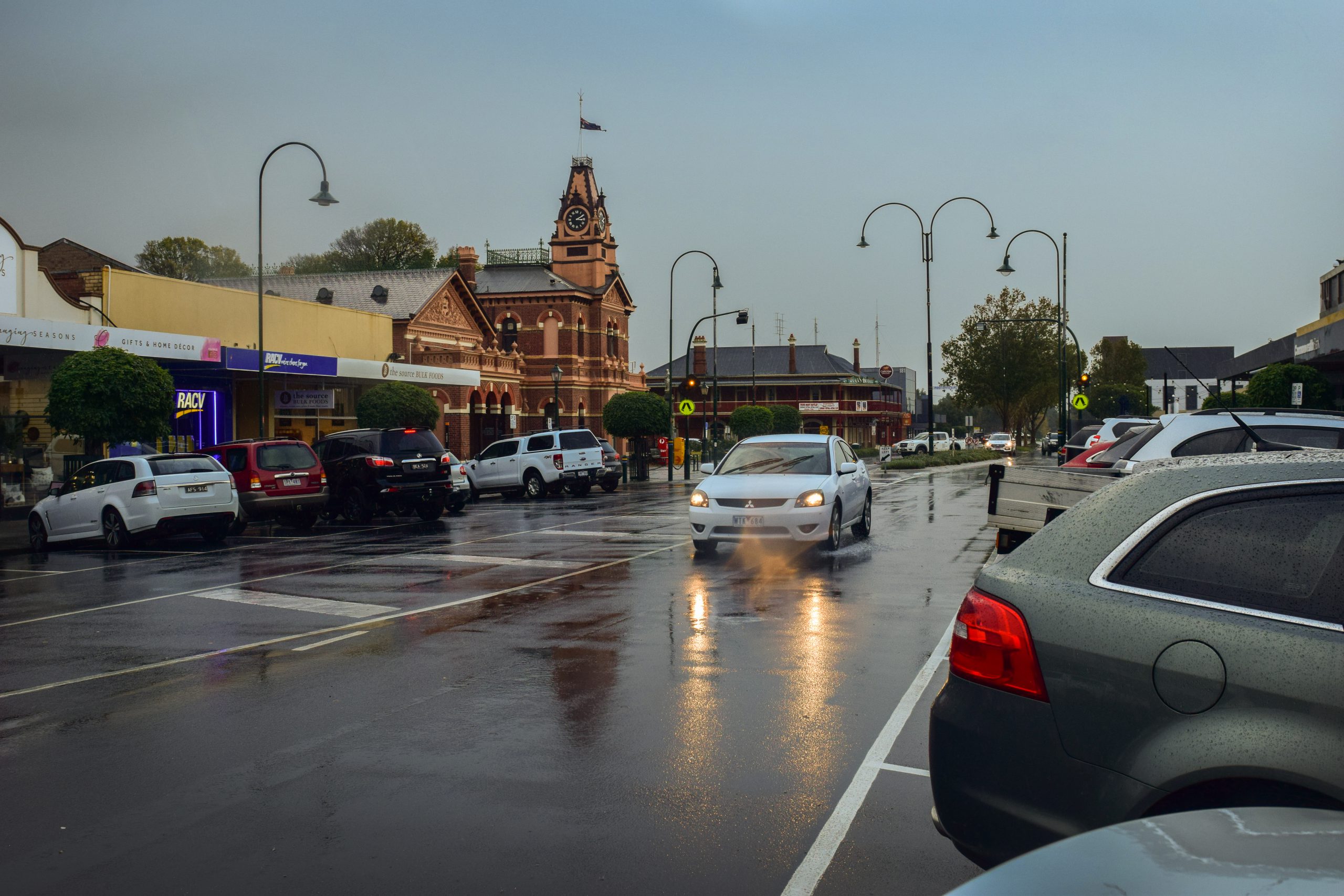 Gregor Mactaggart
An early taste of winter arrived in the Latrobe Valley late last week as the region shivered through its coldest day of the year so far.

On Friday, the mercury briefly climbed into double figures as the top hit 11.1 degrees.
If you went out about 1.30pm and thought it was a touch fresh, you were right with the apparent temperature across the region minus 1.3 degrees.
When it came to the bitterly cold stakes, Saturday was not a whole lot better, reaching 11.8 degrees.
A top wind gust of 69km/h was recorded on Saturday at 2.28pm.
Torrential, almost tropical-like rain lashed the region on Friday night and the early hours of Saturday morning.
The Bureau of Meteorology recorded 40.4mm in the 24 hours up to 9am, exceeding the year's previous best across the same period of 33.8mm only two days earlier.
A severe weather warning for damaging winds was issued for a number of regions, including the Latrobe Valley was issued on Friday afternoon, as well as a Flood Watch for the Latrobe River and Traralgon Creek.
That was upgraded to a Minor Flood Warning on Saturday as the Moe River at Darnum exceeded the minor flood level on Saturday morning, peaking around 3.81m on Saturday.
Minor flooding occurred along the Latrobe River at Thoms Bridge in West Gippsland, with the river at 4.4m at 2.30pm on Sunday. The BOM said minor flooding was expected along the river downstream of Traralgon with the Latrobe River 3.71m at 2.30pm on Sunday.
The strong wintry blast was a result of a very large and low cold front that made its way across south-eastern Australia according to BOM senior forecaster Tom Delamotte.
"It was very, very chilly â(e) a really strong wintry outbreak," he said.
Mount Baw Baw received a good coverage of snow with 22cm arriving on Friday and 26cm on Saturday as temperatures plunged into the minuses.
The good news is the forecast is much brighter for the coming days.