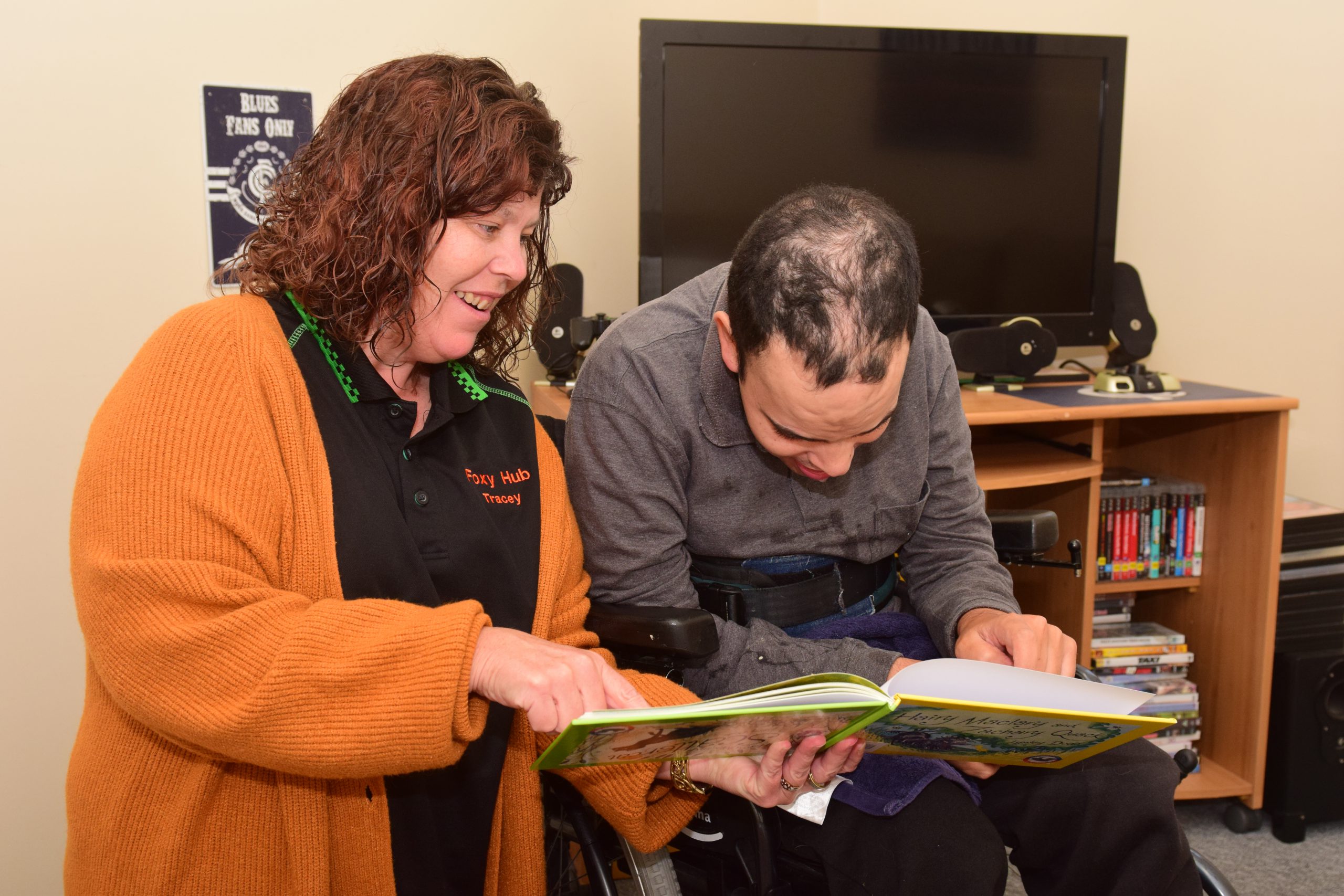 Tessa Randello
Foxy House in Morwell has opened one disability service centre and is planning a second in a matter of months.

Foxy House offers a boutique-style service, providing daily activities for a restricted number of participants.
Foxy House opened their Hub in Morwell in late Feburary and will open a second location on the Bass Coast in July.
Director Craig Shallard said the experience has been a whirlwind, but the employees and families who are involved in the centre are committed to high-quality, personalised care.
"It has been a really quick turnaround since we had the idea in September and opened at the end of February," he said.
"We weren't even looking at doing something like this, it just kind of fell into our lap."
Mr Shallard has two children with autism spectrum disorder and said he "wants to treat everyone how (he) would like (his) own children to be treated" at the centre.
"We have kept it small on purpose, at our expense, but that way the centre is all about community, for example we made sure to buy our bus locally," he said.
"Three of our participants are in wheelchairs so parents expressed to us that it was important that we had means of transport for them and that is what we did.
"Valley Motor Group have been sensational with helping us secure a bus – it's about building those community relationships, in smaller towns it's paramount."
Mr Shallard's daughter Eliza is the Foxy House operations manager and said the centre filled a gap they saw in the local market.
"There is a lack of services out here that are providing that boutique service for people because it is really hard to run a small centre," Ms Shallard said.
"I think the reason that this has worked so well so quickly is that the people who put it together really have the same values at the end of the day of how people should be treated."
Foxy House general manager Amanda Grumley said day-to-day activities are chosen by the participants, something that is not always available at bigger centres.
"I have 21 years of experience in the field. Coming into the industry all those years ago this is the kind of thing that you dream of doing," she said.
"Day-to-day activities are based on what our participants want to do, but at the moment our activities have been very limited due to coronavirus.
"Participants don't run rings around us, but it is their NDIS package and they should use it they way that they want."