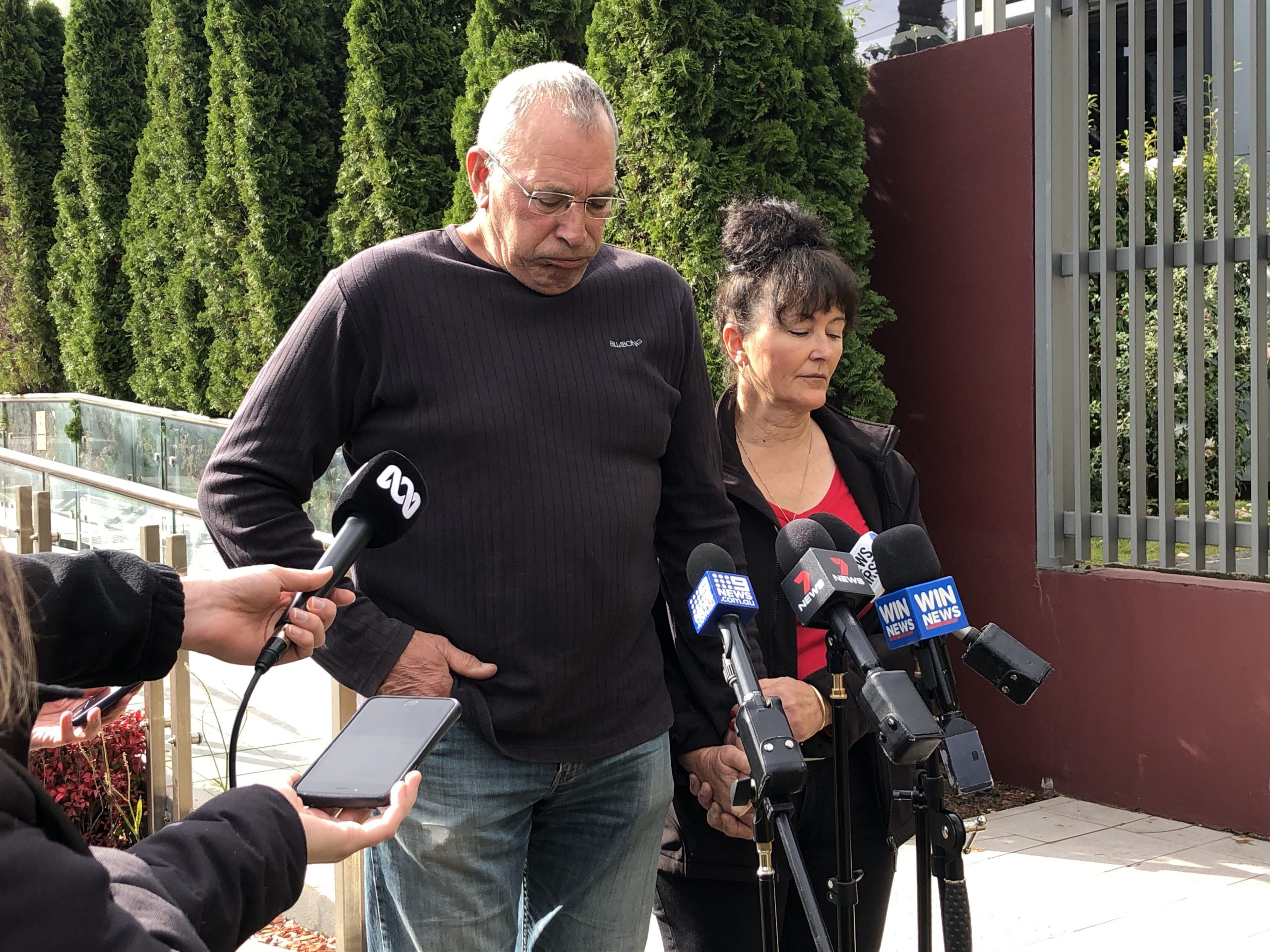 Kate Withers and Tessa Randello
Police hold grave fears for missing Newborough man Jarrad Lovison, with detectives from the Missing Persons Squad declaring they have "very, very serious concerns" for his welfare.

Three weeks since his disappearance on the night of April 15, Detective Sergeant Graham Hamilton told media this afternoon the Missing Persons Squad was investigating several leads, including the possibility Mr Lovison, 37, had met with foul play.

"Twenty-two days later and we still don't have anything," Det Sgt Hamilton said.

"Jarrad was pretty much a creature of habit and would use his pushbike to go and see friends and he did wood chopping on April 15 and was due to do that again on the April 16."

Det Sgt Hamilton said Mr Lovison was last seen travelling up and down March Street in Newborough around 9.45pm on Wednesday, April 15 after visiting a friend.

"Whilst we have CCTV that covers the 15th, his phone was still being utilised in the early hours of the 16th … his friends have basically said he was fine when he left the house and wasn't sure where he was going but it wasn't unusual," he said.

Det Sgt Hamilton said Mr Lovison's phone and banking records, obtained by investigators, were "highly unusual … the finances haven't been accessed".

Mr Lovison's father, John, said his son's disappearance was completely out of character and feared "the worst".

"He doesn't do this, when he goes out he tells you where he goes," Mr Lovison said.
"He just went out like a normal day like he normally did and never came home."
Mr Lovison said his son, who lives in a bungalow at the rear of his Newborough home, was in good spirits leading up to his disappearance.
"He had been out chopping wood, he was making some money and he was rapt," he said.

"My boy doesn't go five minutes without eating, he doesn't leave his dog alone and he talks to his friends every day.
"After about four days we knew something terrible was wrong, and after this long it's just too long.
"For anyone who knows something or has seen something… let us know, we just need to bring him home."
Anyone who sights Jarrad Lovison is urged to contact triple zero (000) and anyone with any other information about his current whereabouts is urged to contact Crime Stoppers on 1800 333 000 or visit crimestoppersvic.com.au.