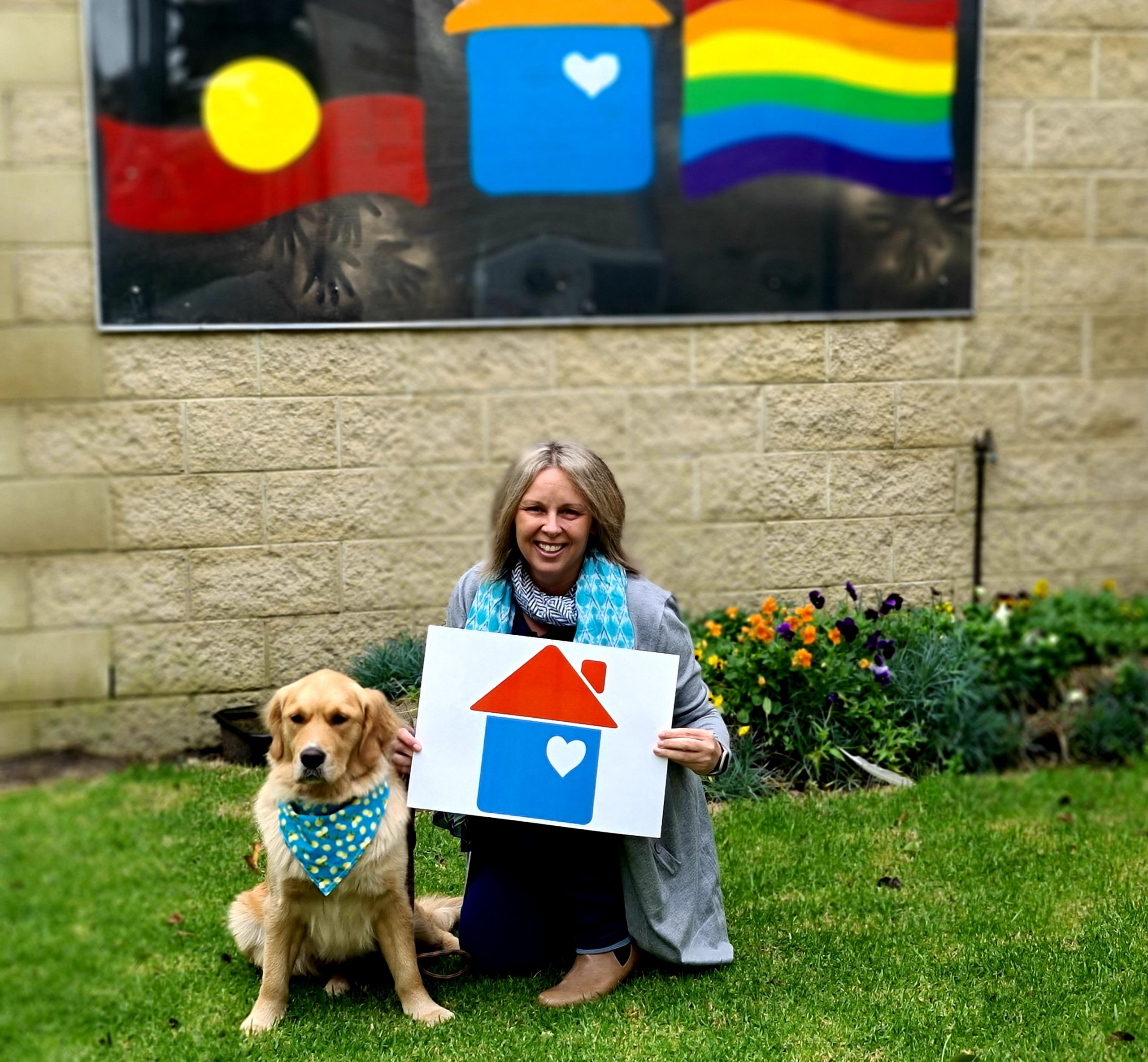 Kate Withers
The theme of Neighbourhood House Week – loneliness: the solution is community – is a particularly poignant one this year.

From today until Sunday, neighbourhood houses will be recognised for the the invaluable contributions they make to their local communities.
The Morwell Neighbourhood House has been working on #TheFrontDoorStepProject, a worldwide movement of photographers capturing messages of support for their local communities during lockdown.
The photos will be compiled into an uplifting video, and musician Leigh Thomas wrote a song called Morning Star to be used as part of the movement.

Morwell Neighbourhood House manager Tracie Lund said Neighbourhood House Week would normally be marked with a host of activities and events, but has this year taken a virtual turn.
"This year it's a bit different, we can't open the doors in the same way so we've asked people to engage with us online and the Gippsland houses have put out a competition to create something using our logo," Ms Lund said.
"At Morwell we've had some really creative things sent into us. We've had videos, paintings, people have sewn pillows, somebody has done an original design on some sneakers, so we've got some great engagement, which is fantastic.
"What's great about community projects is they do take on a life on their own, so if you work with them you can end up with some really significant contributions.
"People have been wanting to contribute and celebrate the houses and the incredible work they do and what they mean to them."
Neighbourhood Houses have also been inundated with requests for assistance during the coronavirus pandemic, bringing into focus their importance to the community.
"More than ever the meaning and significance of houses has been brought to the forefront," she said.
"We're all experiencing it differently and the solution is to stay connected as a community.
"People are really stepping up to the challenge and they are turning, in many cases, to their neighbourhood houses.
"It's about advocating and providing spaces of engagement and social interaction, but neighbourhood houses do much within the community.
"Houses are holding classes online, delivering food, printing out school materials, providing internet access and welfare. We're really doing a lot of community triage sort of work at the moment."
But with the increase demand for assistance has also come a wave of people wanting to chip in and help out according to Ms Lund.
"We've noticed we've had people volunteering that we've never seen before, and without COVID-19 we suspect we might not have seen them in this capacity, so that's been really heartening for our whole team," she said.