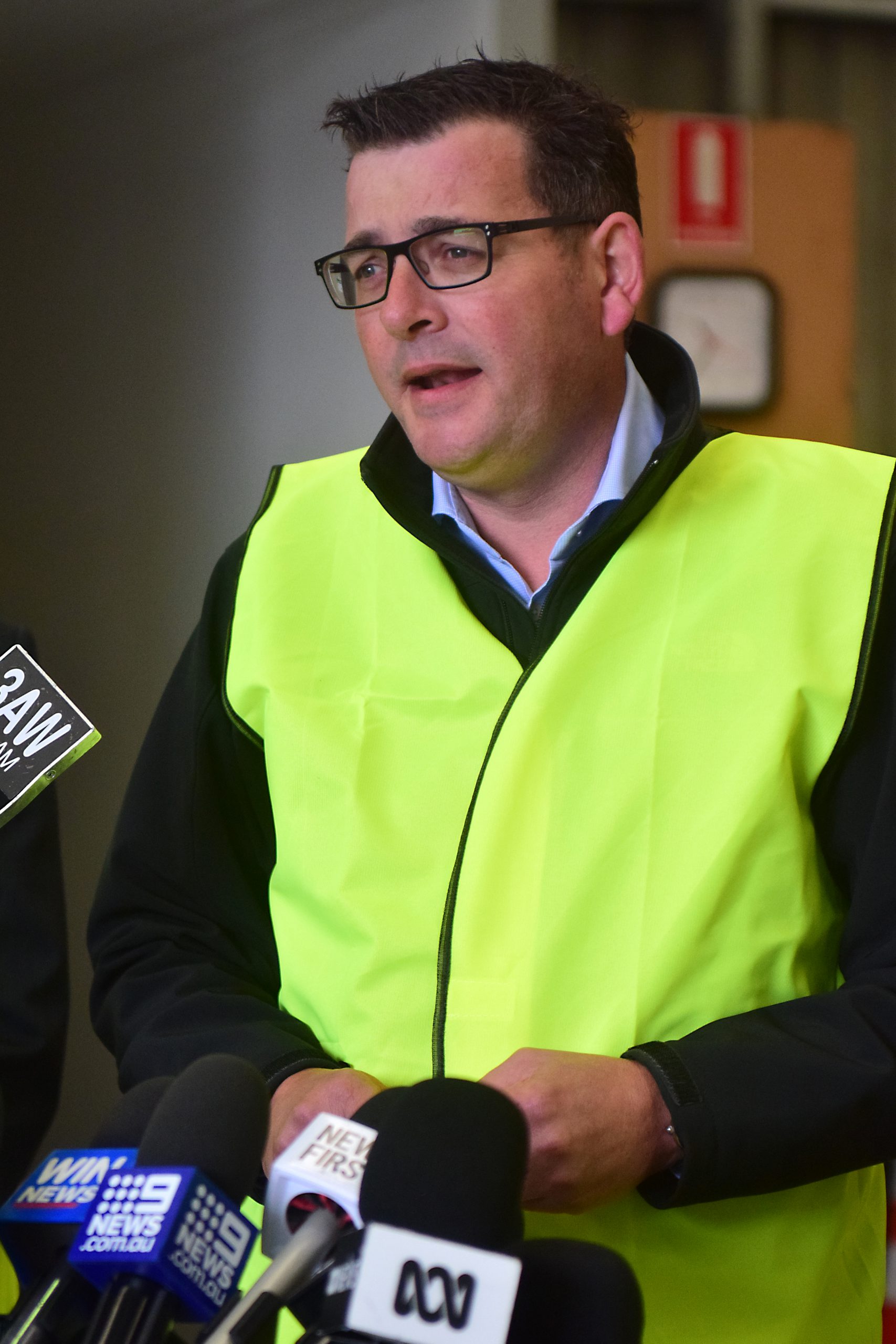 Kate Withers
From 11.59pm tomorrow night, Victorians will be able to have up to five guests in their homes and gather outdoors in groups of 10, while face-to-face learning in schools will likely resume before the end of Term 2.

Premier Daniel Andrews announced "the small first step" this morning, as part of the state government's plan to relax restrictions and steer Victoria out of the coronavirus crisis.
"You only get one chance to take this first step and do it properly," Mr Andrews said.
"The first step… is a safe, cautious and appropriate step to getting back to as normal a Victoria as we can hope for, until we get a vaccine for this virus.
"Whilst the numbers are stable there is a real need to be cautious, for us to make a small first step. This is not over. I wish it was, but it's not over.
"We're asking Victorians to limit their circle to just family and friends. That means that when we do have outbreaks and positive cases – and we will – we can test and trace and effectively contain the spread.
"I want to be clear: just because you can, doesn't mean you should. We have to be very careful to not do too much too soon."
Mr Andrews said a return to classrooms would be "staggered", but assured parents they would have "lots of notice".

"That's what they have asked for and we're very close to being able to make some significant announcements on schools," he said.

"There's still some work to be done, we're not done yet. We're not other states; we face our own unique challenges."
Under the new restrictions, 10 guests will be allowed at weddings and up to 20 people can attend funerals held indoors and up to 30 outdoors.

Outdoor recreational activities that have previously been restricted, including walking, fishing, hiking and golf, will be allowed with social distancing guidelines in place.

The changes to restrictions around recreational activities also means the AFL and other professional sporting codes will be able to conduct training in groups of 10.

"We have agreed to a set of arrangements that will allow training … to resume from just before midnight tomorrow night," Mr Andrews said.
"Once training is up and running that paves the way for the AFL and other codes to make announcements.
"I think people want to see footy back, but they want it to be done in a safe way, a cautious way."
Cafes and restaurants will continue to be limited to takeaway orders only, but Mr Andrews flagged an easing of restrictions for the hospitality sector when the guidelines are revised at the end of May.
"If we just wait these three weeks, with the significant steps we've taken … we can take a bigger step in June for cafes and restaurants, to get them to a point where they are viable," he said.
An additional seven cases of coronavirus were confirmed in Victoria overnight, taking the state's total to 1494.

"As we go through this month, we'll keep reviewing the situation and our case numbers – and hopefully, we'll be able to make further announcements then," Mr Andrews said.
"But with more freedom comes more responsibility. I'm asking Victorians to use common sense – you should only spend time together if it's safe.
"And you should only be undertaking these activities if you really need to. If it's integral to your health and wellbeing."
CORONAVIRUS RESTRICTIONS: https://www.vic.gov.au/coronavirus-covid-19-restrictions-victoria#gradual-easing-of-restrictions