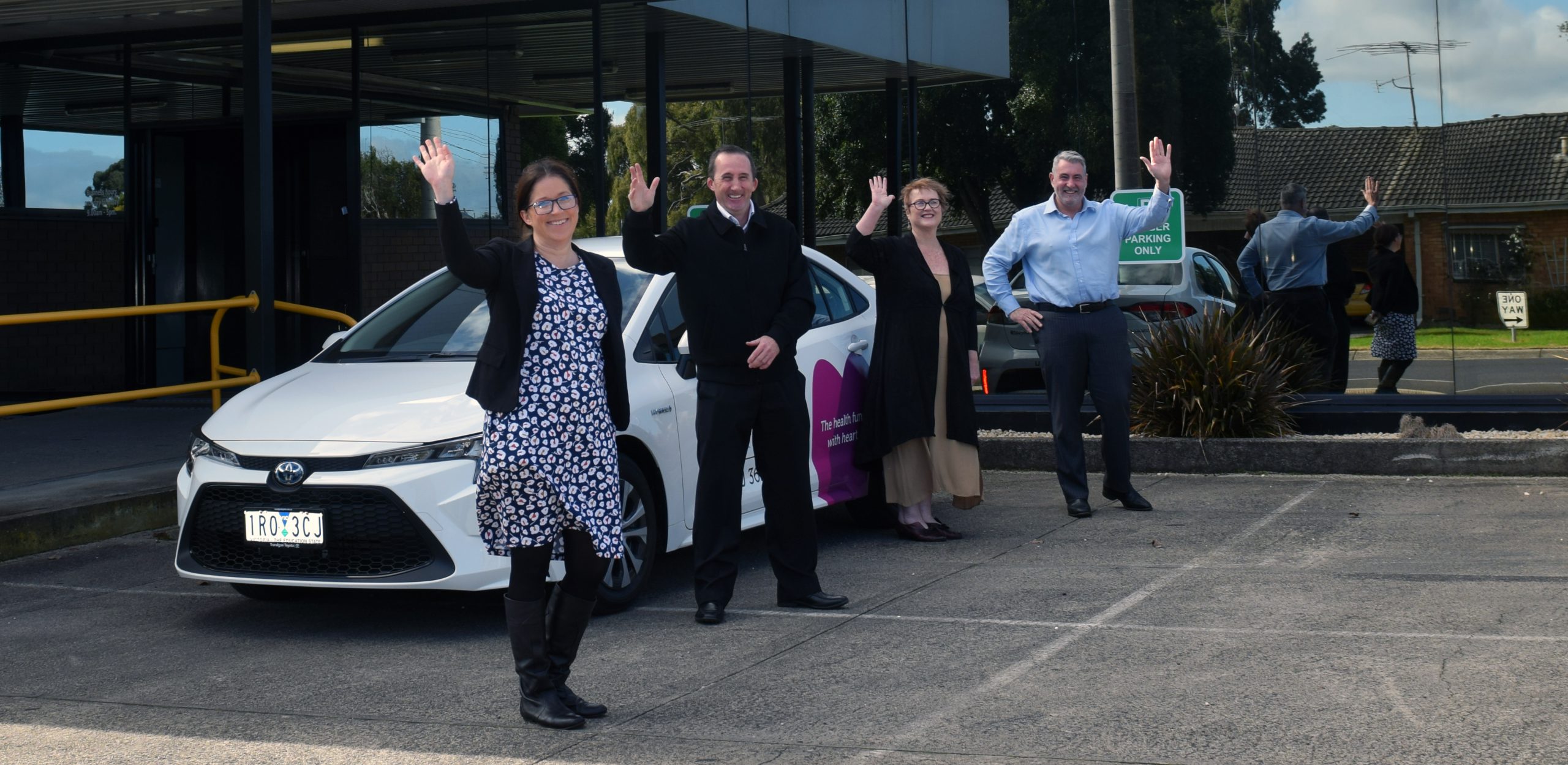 Tessa Randello
Latrobe Health Services has donated $1 million to support families across the area who are dealing with mental health and family violence.

The money will be split with $300,000 going to Berry Street and $350,000 to both Quantum Support Services and Anglicare.
LHS chief executive officer Ian Whitehead said the non-for-profit organisation acknowledged the increased pressure on families who need support during the coronavirus pandemic.
"Right now, families and young people within our community are in desperate need," Mr Whitehead told The Express.
"We know that there is going to be a 30 per cent increase in demand for at least those services in the heart of the crisis and beyond and we are incredibly proud as an organisation that we can give that money back to the community.
"Unfortunately, I think we all know that this period has had an incredible strain on families and our region (already) has a significant demand for these services … there is no doubt that demand for these services will increase."
Berry Street's Gippsland director Faorligh Hunter said the funding would allow Berry Street to deliver a program aimed at helping disadvantaged young people.
"(Coronavirus) is really challenging for everyone but especially the vulnerable young people in the community because the support they would be reviving has diminished in many ways," Ms Hunter said.
"It has changed the way that we work, but it hasn't changed our focus."
Ms Hunter revealed that Berry Street's new program is "ready to go" and would start as soon as possible.
Quantum chief executive officer Elizabeth Pearson said the donation will go toward stocking more food at its pantry, which she said has had a higher demand during the coronavirus pandemic.
"We are really excited because we are also implementing a family well-being model of care framework and in that it is a much more holistic approach of working with men, women and families," she said.
"This donation gives us a first-time opportunity to work with men … we are establishing two positions which are men and women's advocates and we are excited about venturing into this new field.
"The roles would work with men, women families and look at parenting support … part of why we have elected to do this we are really looking to work with men so that we can reduce the stress levels that they are under through COVID-19."
Anglicare Victoria's regional director of Gippsland Tim Pedlow said the donation would allow for Anglicare to implement a isolation buddy system to keep young people at school.
"The isolation buddy will help young people who are more isolated in our current environment that will be through online resources to get them back in touch with school," Mr Pedlow said.
"The Iso Buddy program is something creative that we have tried to come up with in isolation.