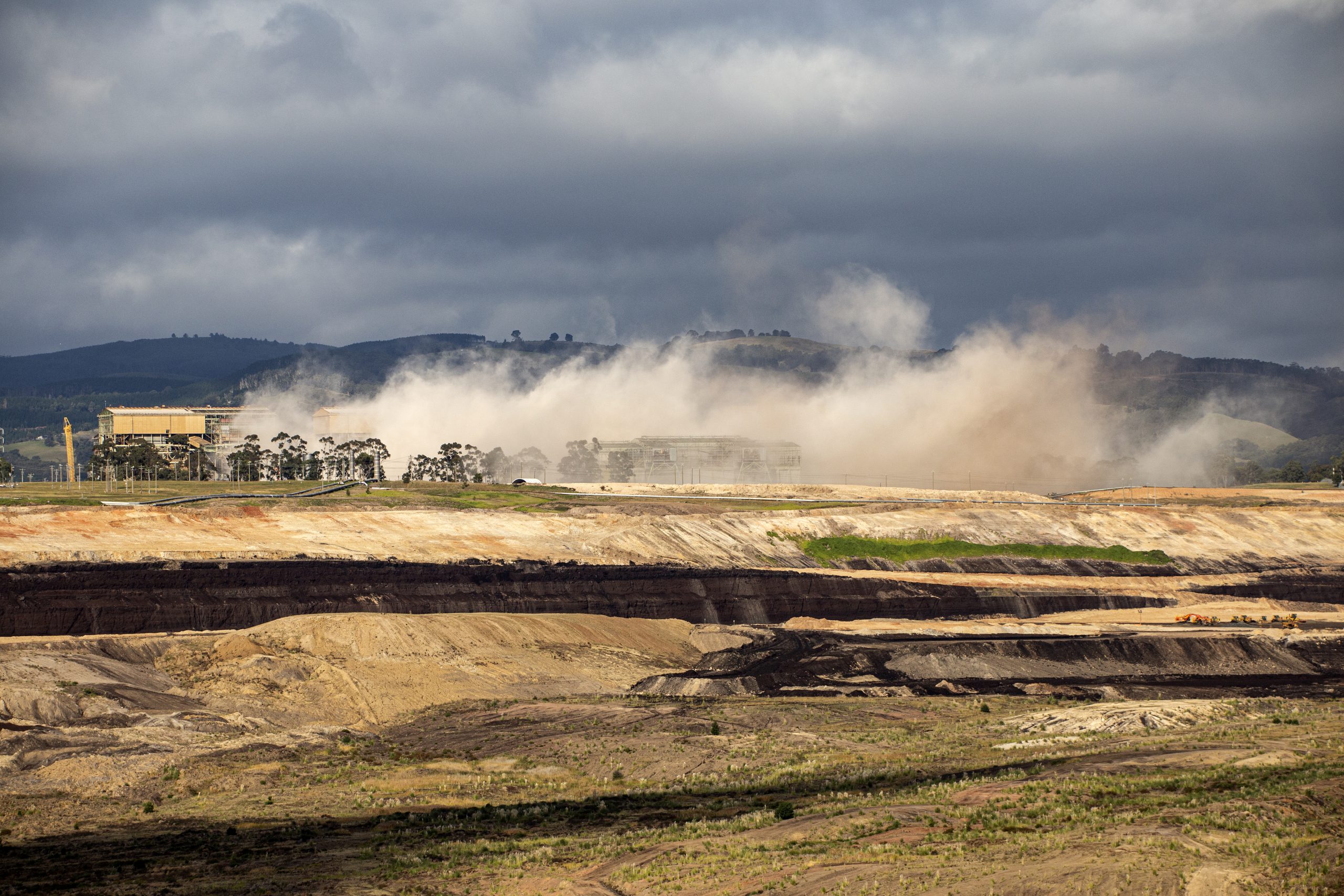 Staff writers
ENGIE reported "good results" from air quality and asbestos monitoring carried out in conjunction with Monday's Hazelwood chimney collapse.

Independent hygienists confirmed that no external asbestos fibre impacts arose from the demolition, which was confirmed through soil samples and airborne asbestos monitors installed within and around Hazelwood.
Dust monitoring confirmed that the air quality at the site's perimeter remained of a good standard with reference to fine particle PM2.5 and PM10 after event.
ENGIE Hazelwood management said these "excellent results" should "provide comfort to the local community and the Hazelwood project contractors and workforce".
Environment Protection Authority officers were monitoring the demolition and also deployed its air monitoring equipment.
ENGIE was required to monitor air quality and provide results to the public within 24 hours of the demolition and gave the EPA three days' notice of its intention to fell the chimneys.
The EPA gave ENGIE approval for the demolition after the company proved it could manage risks to the environment and human health, including prevention of offsite dust.
ENGIE Hazelwood project director Tony Innocenzi congratulated the team including emergency service support agencies for achieving a major milestone in the rehabilitation program.
Mr Innocenzi also commended demolition contractor Delta Group for carrying out the project "professionally and successfully".
He said public interest was reflected in the number of livestream views across numerous websites.
"We nonetheless acknowledge that this was a sad day for many people, including those who are currently working on the project," Mr Innocenzi said.
"The Hazelwood Power Station has played a big part in the Latrobe Valley landscape and community since the 1960s and the contribution of employees, sub-contractors and other support agencies to electricity production for the whole of Victoria is acknowledged."
Mr Innocenzi said they were considering an appropriate method of recognising the legacy of Hazelwood as further demolition and rehabilitation continued.
The area where the chimneys were felled between the power station block and the former coal slot bunker has been designated an asbestos working area while the rubble is being removed.
ENGIE said appropriate safety precautions have been put in place and dust suppression systems will be maintained during the rubble removal.
All of the waste will be transported on an internal road system to the EPA-approved, on-site asbestos cell for safe disposal.
Monitoring program reports can be viewed online at www.hazelwood rehabilitation.com.au.