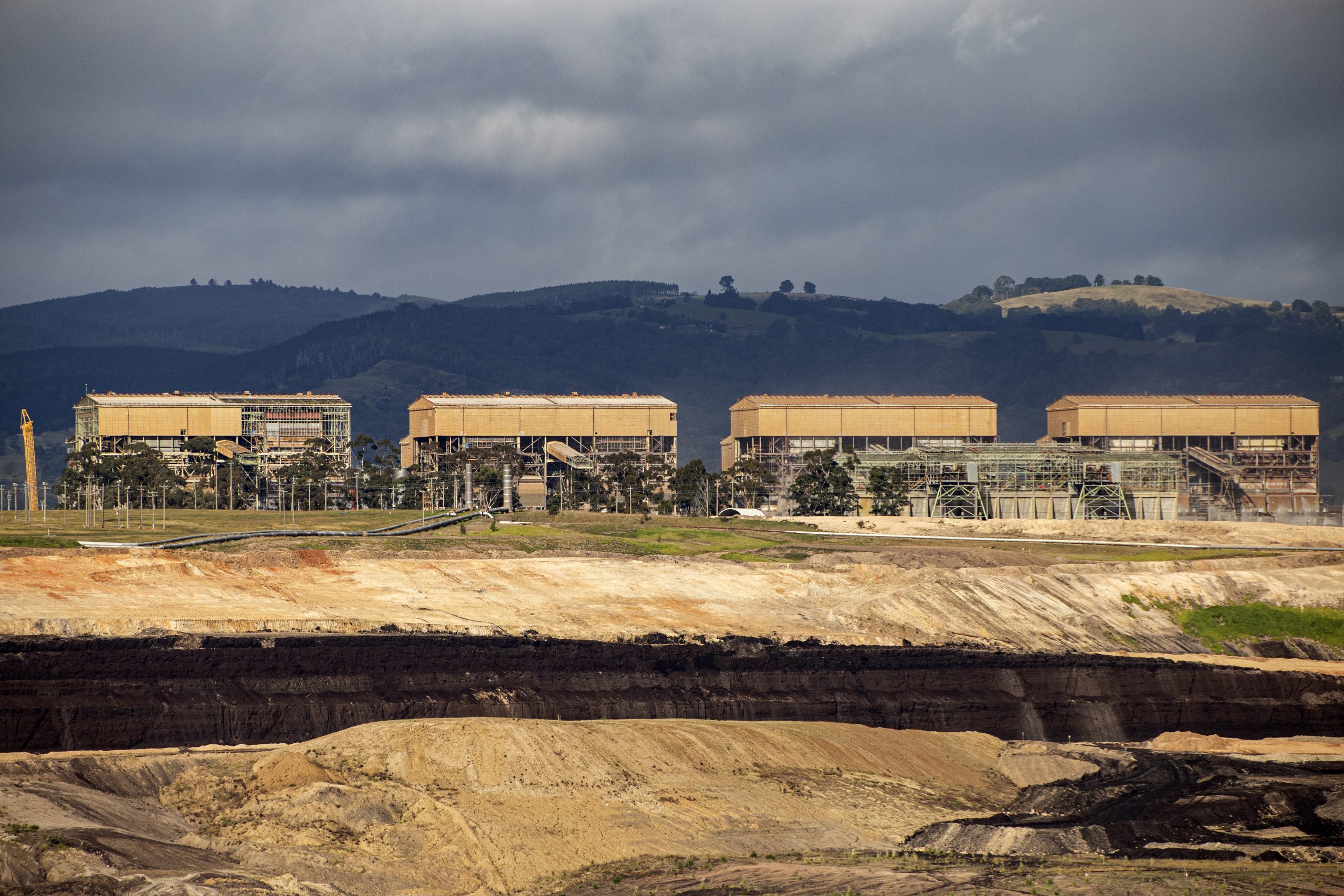 Michelle Slater and Tessa Randello
There were a range of emotions as people from the Latrobe Valley and beyond witnessed the chimney demolition at the former Hazelwood Power Station on Monday.

Thousands took to vantage points across the region, while others watched from home via television or online streaming services.
Martin Taylor started his career at Hazelwood.
"I started in November 1978 and I started with maintenance and working as a trades assistant and then boilermaking, welding work and ended up doing maintenance on the tower," he said.
"The first time I went up there I got halfway and it scared the hell out of me and I thought 'I don't know if I can do that'. I copped a lot of smack from the other guys but the next day I faced my fears and got up there."
Mr Taylor said the team would go on the outside of the tower in "a sort of a winch platform" for some maintenance jobs.
"From Unit 4 you could look across to Unit 8 and see them (the towers) all swaying in the wind, when it got really windy the sway was quite significant," he said.
"You could look down the 130 odd metres down to the ground and see the bottom of the tower underneath you."
Mr Taylor currently works at Loy Yang B and watched the demolition on television.
"I had mixed emotions because you drive past it, you still see it intact and it feel like nothing is happening, it is only when you see the chimneys come down it hits you that it's actually coming down. There's a lot of sadness," he said.
"I worked for four years at Hazelwood and by the time I worked there, there was already a lot of history at the plant, it wasn't a bad place to work."
Yallourn Power Station workers took a break to watch the chimneys collapse, with some up on the 17th floor to witness the historic moment from across the Valley.
Tony Lane, who worked as a maintenance contractor at Hazelwood for 22 years, said the collapse was "surreal and spectacular" to watch.
The long-standing Hazelwood worker said he did not have any particular feelings of sadness when the chimneys came down as the station had closed three years ago.
"A few dozen of us took up different vantage spots, we had a good view across the Valley. We could hear the boom when it came down," Mr Lane said.
"It was interesting as a local and an iconic landmark, as long as it was done safely that was the main thing. It's inevitable one day the same thing will happen at Yallourn."
Pete Ransom worked in the industry until a year-and-a-half ago, but "somehow worked at every other station except Hazelwood".
Mr Ransom said when he was learning to fly a plane in 1986 and was told to look for the "stacks" when flying home from Melbourne.
"In the early days it was used as a navigation point, my instructor John Willis used to say that if you can't find your way back to the Valley, you shouldn't be flying," he said.
"You would get a few thousand feet in the air from Melbourne and head straight for them to get back to the Valley."
Mr Ransom started his career in the industry as an apprentice and moved on to become a partner in a power station maintenance company.
He watched the demolition on Monday and said it was sad that there was no future plan for the plant.
"When privatisation occurred, the private companies were given a mandate to generate power. No one was given a mandate for future development," he said.
"The industry has given me a hell of a great life and lifestyle with a hell of a lot of good people the ones that were hurt from change."
The Express had more than 2000 viewers at the peak of our live broadcast of the demolition.

Comments saw people checking in from Melbourne and Surfers Paradise to watch the historic event, with many locals sharing their personal links to the station.