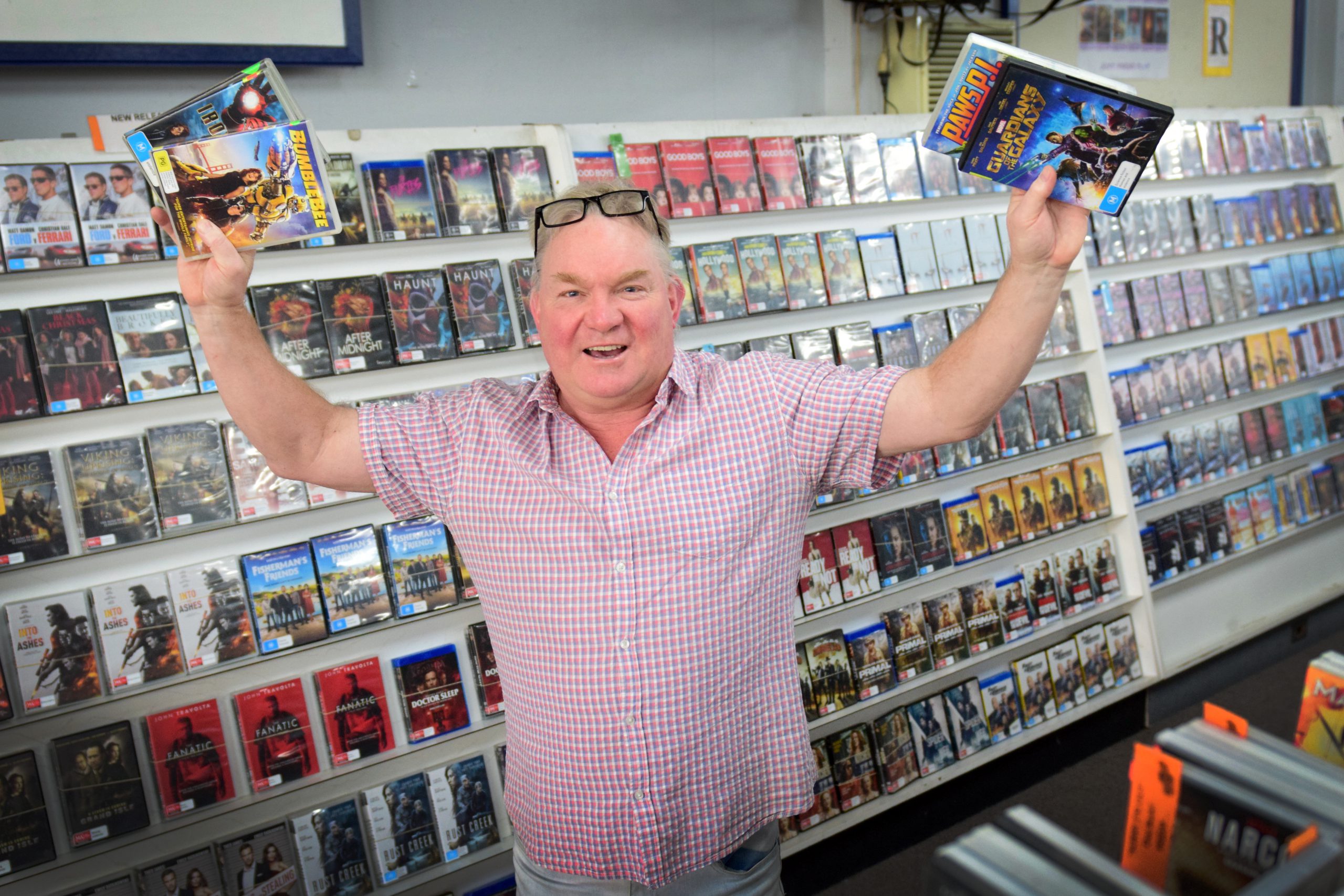 Michelle Slater
A Moe DVD store owner is proving that online streaming has not killed the video star as a new uptake of people are walking into the old school video shop to rent their favourite flicks.

Future Flicks owner Ricky Dyt estimates that more than 300 new members have signed up in the past couple of months, with the increase mainly due to COVID-19 lockdowns.
"We always have a steady stream of customers here, it's always a busy store. People can come in, browse around and pick out a movie," Mr Dyt said.
"We have staff who can give service, advice and ask us about movie recommendations."
Mr Dyt is operating the last bricks-and-mortar video hire store in the Latrobe Valley, after he opened Future Flicks in Moe in 1988, renting out cassettes for VCR and BETA.
He said he has customers come from across the region, including Sale, Welshpool, Warragul and Drouin, as more video shops have shut over the years.
"Initially in the early days, there were four or five video shops in each town, but this shrank to one per town when streaming came in, now there is only one in the whole area," Mr Dyt said.
"I've always tried to co-exist with streaming to offer something different. We make sure we keep reinventing ourselves over the years. We lose some customers and we gain some."
Mr Dyt said his store is more like a video library with 35,000 titles across a range of genres, including TV series, foreign and arthouse movies as well as family favourites and popcorn flicks.
"People come in and try us out once and say they will keep coming back. Back in the early days, it was mainly families and younger people, now it's wider spread," Mr Dyt said.
"We certainly see a lot of teenagers, I think the young ones like to see an old school video store.
"I always joke I will end up in Old Gippstown where those who have never heard of a video store can come and see me."