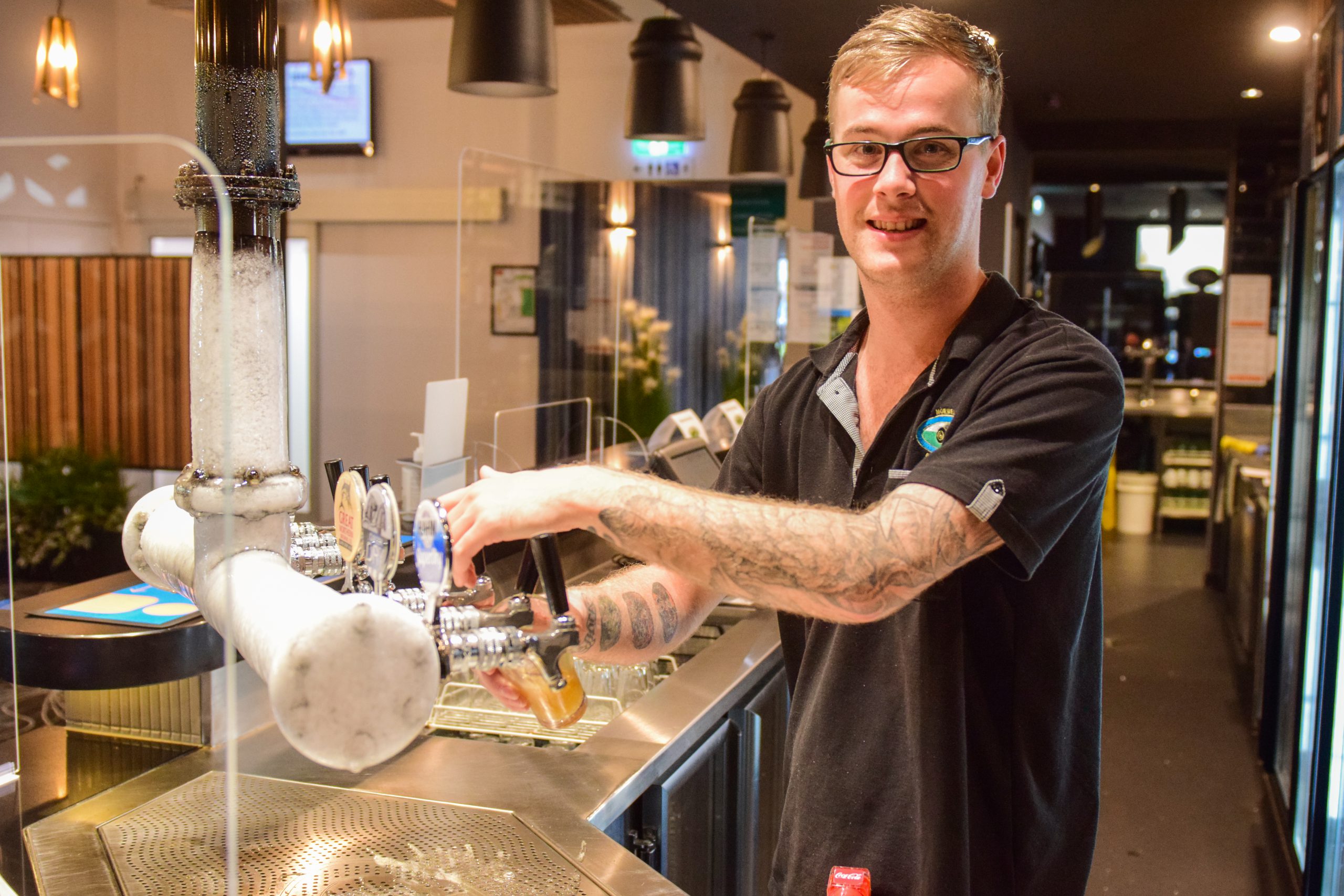 Kate Withers
Publicans and patrons rejoiced on Monday as hospitality venues across Victoria opened doors for the first day of dine-in trading in more than two months.

Eased restrictions mean pubs, cafes and restaurants can now serve up to 20 people per space after being limited to takeaway service only during COVID-19 lockdowns.
Moe Racing Club marketing officer Amy Balmer said staff at the Turfside Bistro were eagerly gearing up for a hopeful return to business as usual.
"We're still finding our feet with all the new requirements, but it's been brilliant, all the staff are really happy to be working again," Ms Balmer said.
"We've had the whole place deep cleaned as well as having our staff do food and safety training.
"We had heaps of staff helping out, because we had renovations as well so they've had to build the new tables and chairs and then move them all for the cleaning."
The bistro offered delivery and online orders throughout lockdown as well as takeaway, which proved a triumph.
"We're still doing delivery for now, and orders online or over the phone, but we won't be getting rid of takeaway any time soon because it's been so popular," Ms Balmer said.
The bistro at the Morwell Bowling Club has also done a roaring trade thanks to its takeaway offerings, which "will now be a mainstay", according to operations manager Simon Wilson.
"We've had to try and change the way we do things and have a look at it from a different angle," Mr Wilson said.
"We went the click and collect route and that was more for moving forward so that we could add another string to the bow.
"We've kept quite a tight bunch with our staff behind the scenes and they've been having a hand in reinventing the business, so it's been really enjoyable."
The bistro opened to the public on Monday along with many others and churned out about 50 meals across its lunch and dinner sittings.
"We're starting to see all the regular members, so that's the really exciting part of the job," Mr Wilson said.
The Moose Head Cafe owner Mercedes Pitcher was thrilled to be able to offer her loyal customers dine-in service once again.
"The last few months have been the most mentally horrible thing I've ever gone through," Ms Pitcher said.
"Both financially and mentally, it's been the hardest thing, and if I didn't have the government's help I wouldn't be here today."
As many shops shut and people based in the Morwell CBD started to work from home the customer base at Ms Pitcher's George Street business took a hit.
"Ninety per cent of my business is from everyone else (in the Morwell CBD)," she said.
"It has picked up a little bit and last week was slightly busier and this week so far, even though it's early days, it's busier which is really nice."
Traralgon's Grand Junction Hotel manager Annette Vogt said the venue had enjoyed a bustling couple of days reopening to the public for lunch and dinner services in line with new regulations.
"We've actually been fully booked out the last couple of days, so it's been really good," Ms Vogt said.
"There was a lot of work involved getting the place up to government regulations and standards.
"But we've had our fantastic regular customers coming in as well as some new ones all honouring us re-opening, and we're really happy to be back and have a bit of normality again.
"It was exciting to open (on Monday) and it was just nice to see our customers back again and how happy everyone was."