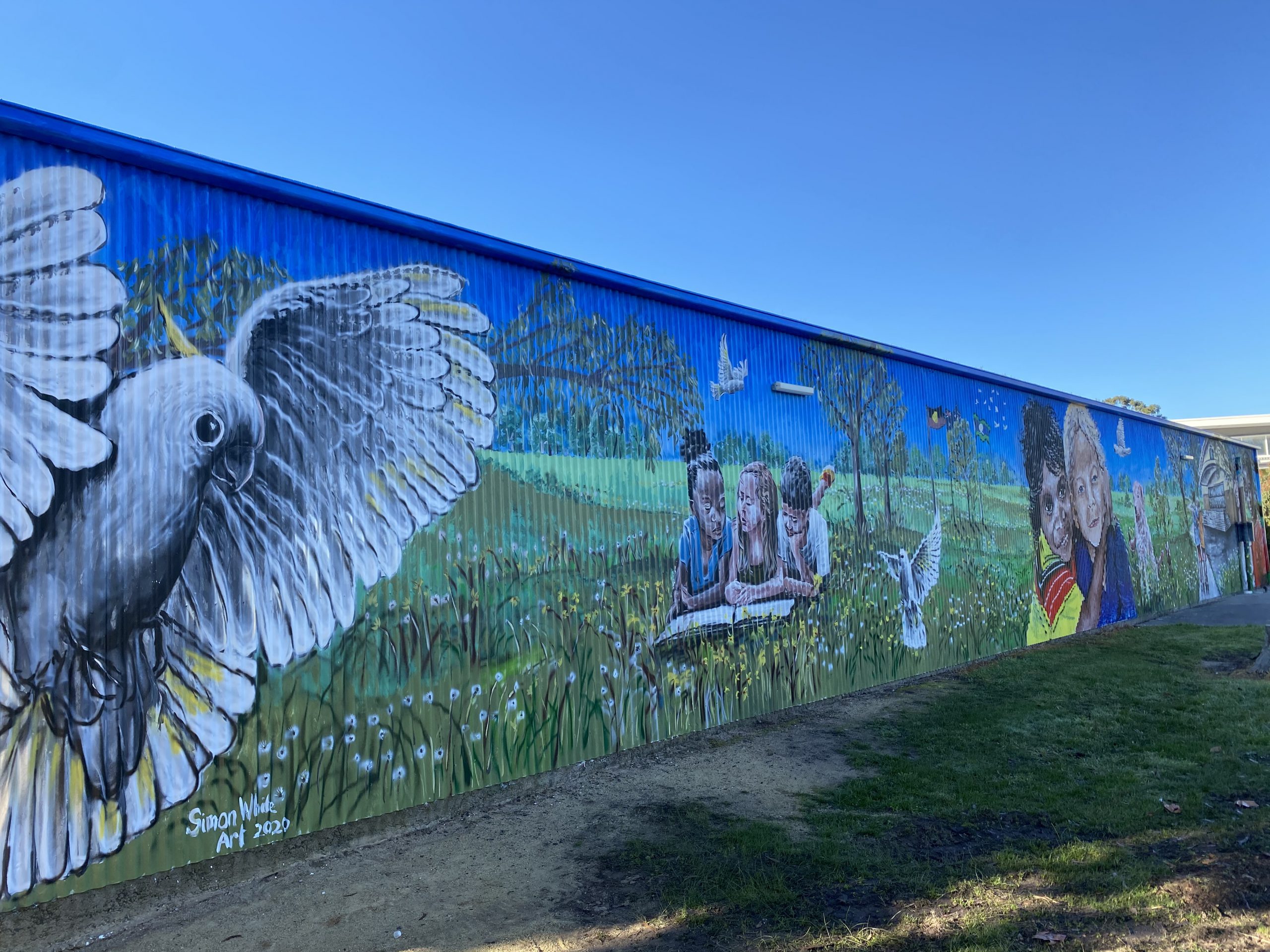 Staff writers
While Liddiard Road Primary School students were at home doing remote learning, artist Simon White was busy painting a mural in the school grounds for all to enjoy on their return to onsite study.

What was once a dull green shed wall is now a vibrant and beautiful artwork depicting and celebrating features of the school grounds and community.
Liddiard Road is an all embracing and inclusive primary school with a diverse community of students and Simon's work celebrates all the school stands for.
The mural took shape over the period of a week, following consultation with Junior School Council Representatives who fundraised for the project and provided input into the design.
Beginning with sketches on paper and finishing with bright splashes of colour, the mural encompasses a range of cultures as well as the school's chickens and therapy dog Kora.
It also features the corellas that frequent the school and the beautiful native gums.
The feedback from the school community and neighbouring areas has already been overwhelming.
Simon's work is a welcome addition to the school, which will be enjoyed for years to come.