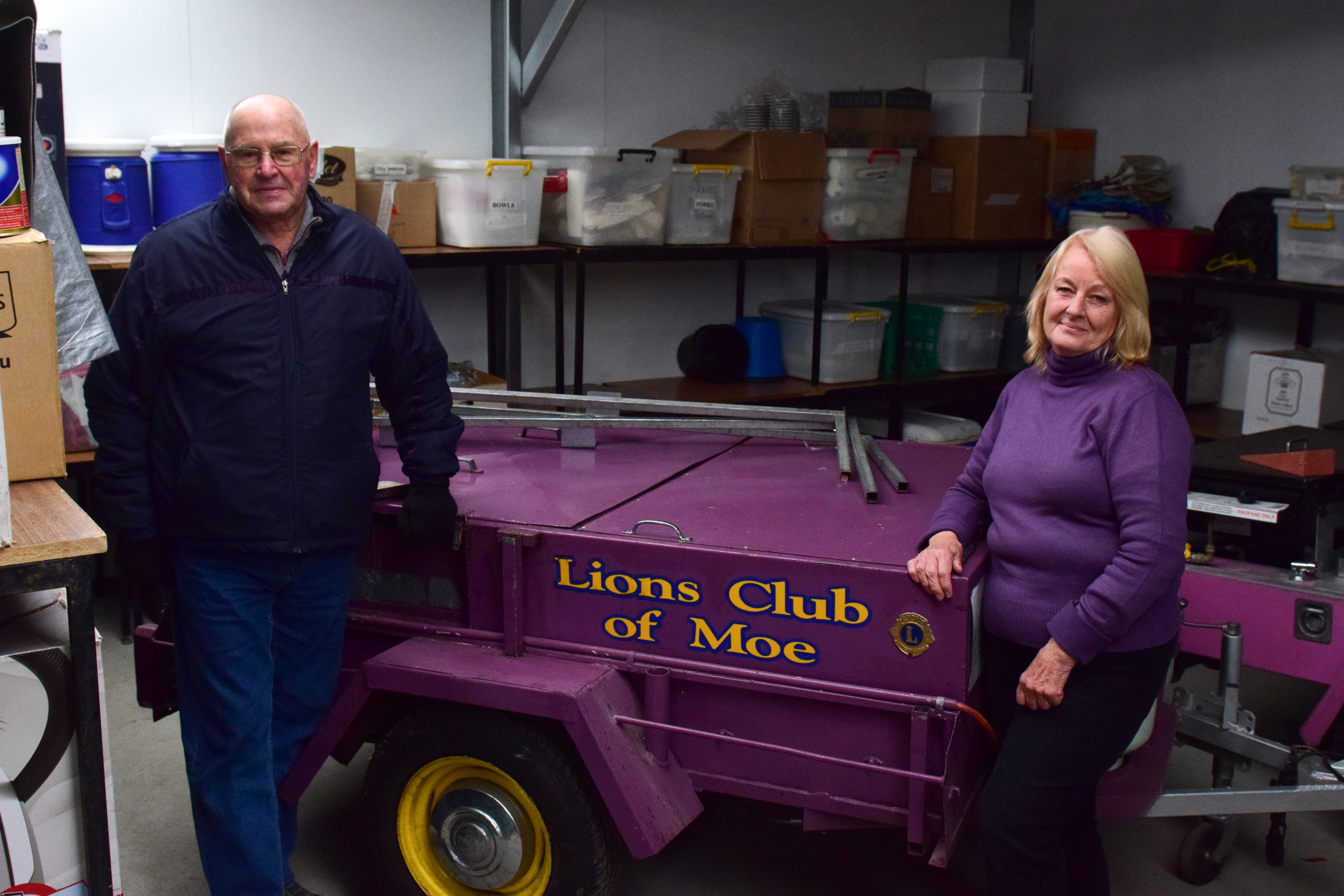 Hayley Mills
MEMBERS of the Moe Lions Club have been left disappointed after their shed was broken into early March.

The vandals removed screws from the door of the newly renovated Saviges Road premise to gain access.
The stolen items were of high importance to the club, allowing them to complete many maintenance jobs in and around the community from playgrounds and rebuilds to maintenance.
Among the items stolen were a generator, lawn mower, brush cutters and a Waeco fridge/freezer.
Moe Lions Club secretary Barbara Cameron said she was saddened by the experience.
"I'm really disappointed and really upset that people can steal from an organisation that is out there helping them," Mrs Cameron said.

"I came down to get a marquee to lend to the Trafalgar Medical Centre and the chap I was with said 'what are these screws all over the ground?'
"They took a generator, a large Waeco, lawn mower and two brush cutters."
Club member Ken Bechaz said it was likely more than one person due to the weight of some items and, with no direct vehicle access to the property, it would been hard for one person to remove the items from the premises.
Although the Lions are eager to return to business as usual, members are unsure whether their larger annual events will go head amid coronavirus restrictions as they attract large numbers to the festivities.
"We've got our annual bonfire carnival coming up in November, we would attract 5000-6000 people from the community. Our next big event after that is the Australia Day barbecue.
"Hopefully by then things have relaxed a bit and we can have some normality," Mr Bechaz and Mrs Cameron said.
"Unless things start to tie up pretty quickly there is a small chance that it might have to be given a miss."
It hasn't been all doom and gloom for the club as the recent extensions to their shed were finished during the period of isolation.
"Since this (lockdown) has all happened, we've had the extension put on. This has allowed us to be able to move around in here (the shed).
"We got a grant from the Latrobe Valley Authority, the club still had to commit a certain amount of dollars but, this enabled us to go ahead and have the extension put up which has made a tremendous difference," Mr Bechaz said.
The Lions Club carry out many duties within the community and the coronavirus outbreak hasn't dampened their spirits with members very enthusiastic to be seen around town as soon as they're given the all clear.
"We're just waiting. Our barbecue crew are breaking their necks to get out there and do their fortnightly barbecue," Mrs Cameron said.
"Not only will it help us, it's going to help the public to see us around again," Mr Bechaz said.
"Physically our age is not holding us back – we're aged and we're old and we've all got complaints, but it's not going to stop us getting out there when we can."