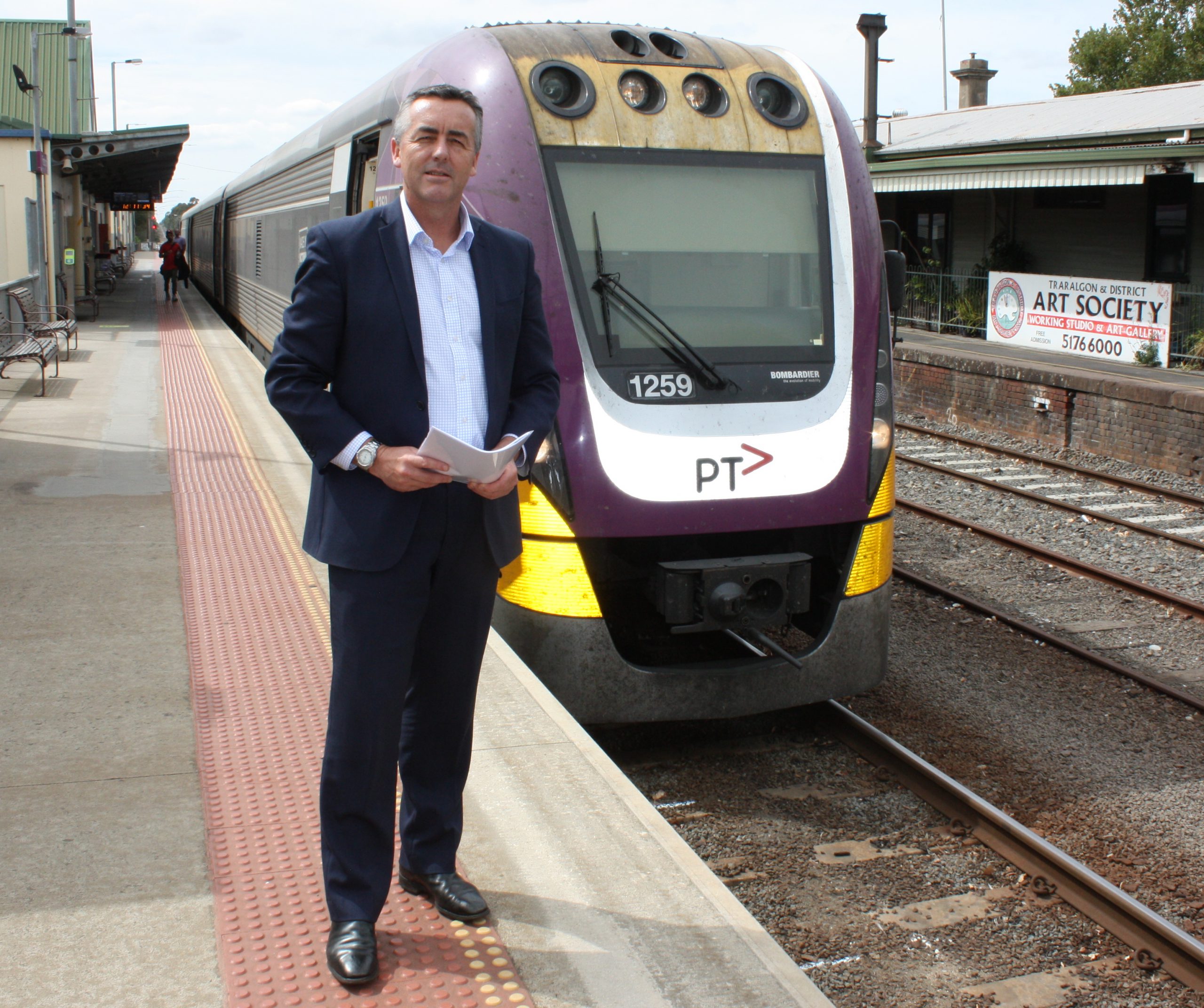 Staff writers
Federal Member for Gippsland Darren Chester declared now is the time for regional communities to capitalise on the growing popularity of remote working and sell the benefits of country living to unhappy city commuters.

Mr Chester said many businesses had to quickly adapt to their employees working from home during the coronavirus pandemic – and had seen how it could be successful.
"There are countless people who've been able to work from home for the first time," Mr Chester said.
"For a lot of businesses and employees, it's been a success and I think we should be pursuing a policy of decentralisation.
"We now know how remote working can operate and we've been using the technology, so there'll be people who are now re-thinking their lives in Melbourne.
"I want to see governments support new opportunities for people to live in regional towns and either telecommute to work or decentralise more public service positions to regional locations.
"Australia's pandemic recovery will require us to change the way we work and hopefully an era of decentralisation is upon us. It's extraordinarily expensive to keep retrofitting our bloated cities with new infrastructure to handle the exploding population. Why do that when a better option exists 100 or 200 kilometres down the road?
"This is an opportunity for us to sell the dream of a sea change or a tree change to those who are unhappily commuting in the city each day and want more balance in their lives."
Mr Chester said Gippsland was well-placed to cope with an influx of new residents.
"Our towns and regional centres in Gippsland would flourish with a boost in population," he said.
"If there are people looking to leave the metropolitan area, we need to give them every reason to choose Gippsland – and that means having good infrastructure.
"Perhaps they might need to work a day or two in town. If that's the case, the availability of infrastructure – such as faster rail – will be an important factor in their considerations.
"Shorter travel times between regional areas and Melbourne can also revitalise small communities by enabling people to move to regional areas without facing a longer commute."
Mr Chester pointed to the Gippsland line upgrade as a pivotal plank for the region's future.
"I think there's now greater interest in projects like the $530 million upgrade of the Gippsland line among people who've been working from home since March: it's shown just how important these kinds of projects are to the long-term prosperity of our region," he said.
Work is progressing on the upgrade, with contractors being sought to undertake the design and construction work along the corridor.
These works include track duplication between Bunyip and Longwarry, a crossing loop extension at Morwell and second platforms at Morwell and Traralgon stations to create more opportunities for trains to pass.
Construction is scheduled to start at the end of this year.
The expected finish date is late 2022.