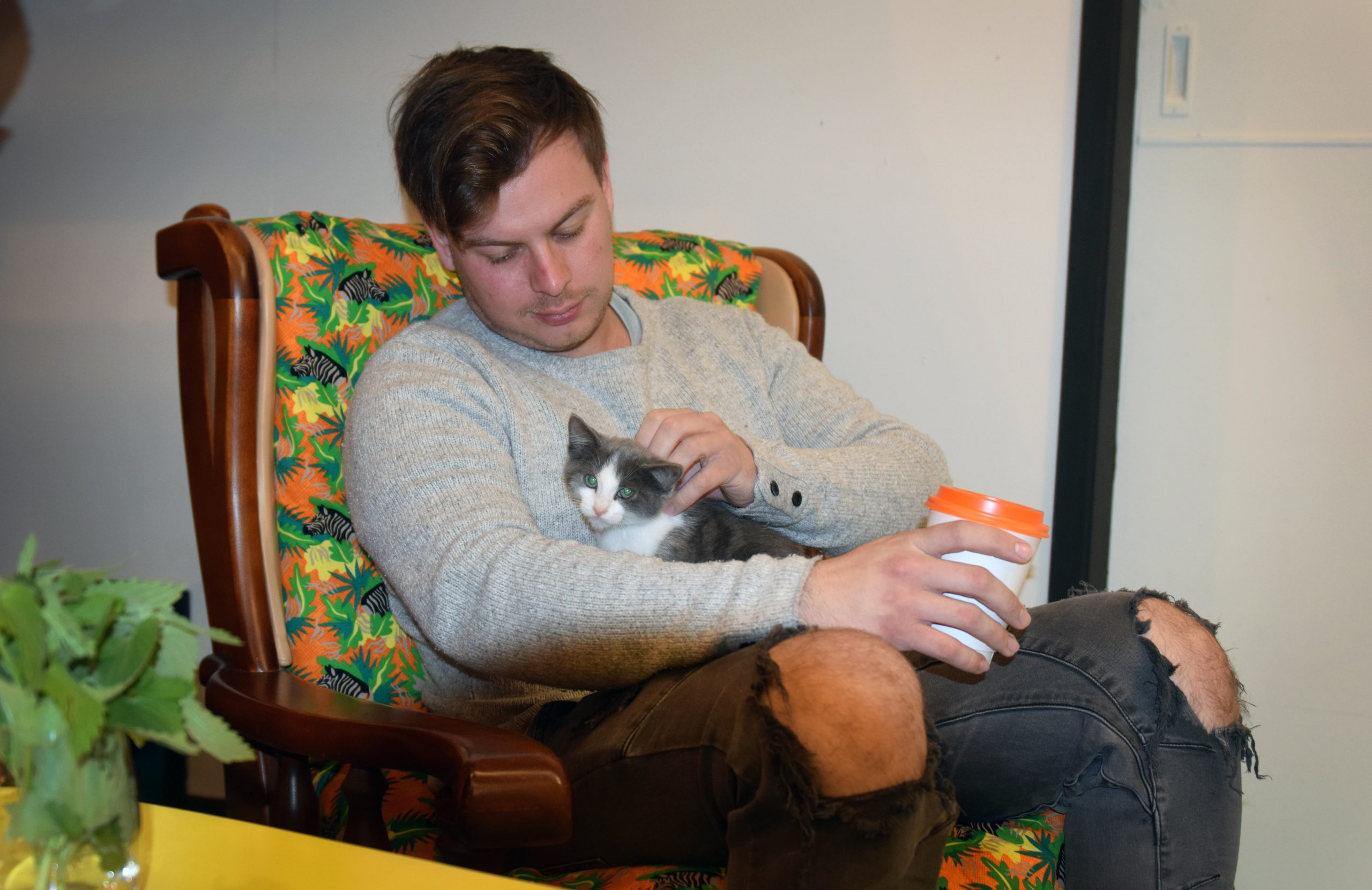 Tessa Randello
A cafe with a fun feline twist is opening in Traralgon on Saturday.

The Grounded Paws Animal Rescue Cat Cafe is opening a cat lounge where customers can enjoy a cup of coffee and play with kittens and cats.
The cat lounge is a brightly coloured room at the back of the cafe, the walls are lined with cosy chairs and toys for the feline residents.
Grounded Paws Animal Rescue currently has 48 cats in care and a few dogs, but it focuses on cats because they tend to be abandoned more often and adopted less.
Grounded Paws Animal Rescue president Shelly Chessum said they created the Cat Cafe as a safe space for their more shy cats.
"We've run Grounded Paws Animal Rescue for (the past) six or seven years now, and we got a little cat in last year called Dixie," Ms Chessum told The Express.
"Dixie was in the pound as a kitten and she was terrified so we busted her out and had her in private foster care at my home, she never came out of her shell.
"We thought to ourselves 'we get these kinds of kittens in all the time what are we going to do for them?' and so in the end we really built a place for Dixie and cats like her.
"We decided to build ourselves a base, give Gippsland something really major and fun and more importantly we can educate the community about looking after cats."
Grounded Paws Animal Rescue takes animals planned for euthanasia from the pound into foster care and adopts them out to people.
All of the animals at the cat cafe will also be up for adoption.
"The beauty of a place like this is that they are two separate buildings so people can come and have a coffee or a sit down meal without having to interact with the animals if they do not want to," Ms Chessum said.
"People have a choice to support their local animal rescue and be comfortable playing with the cats or not.
"Customers can come in have a coffee, have fun, support rescue, adopt through us and children and adults can learn through us about looking after their pets."
The non-for-profit cafe is already open and serving from 8am every day and the cat lounge will open on Saturday from 10am.
There is a $5 entry fee to the cat lounge either by appointment or walk in. The cafe is located at 23 McMahon Street, Traralgon.