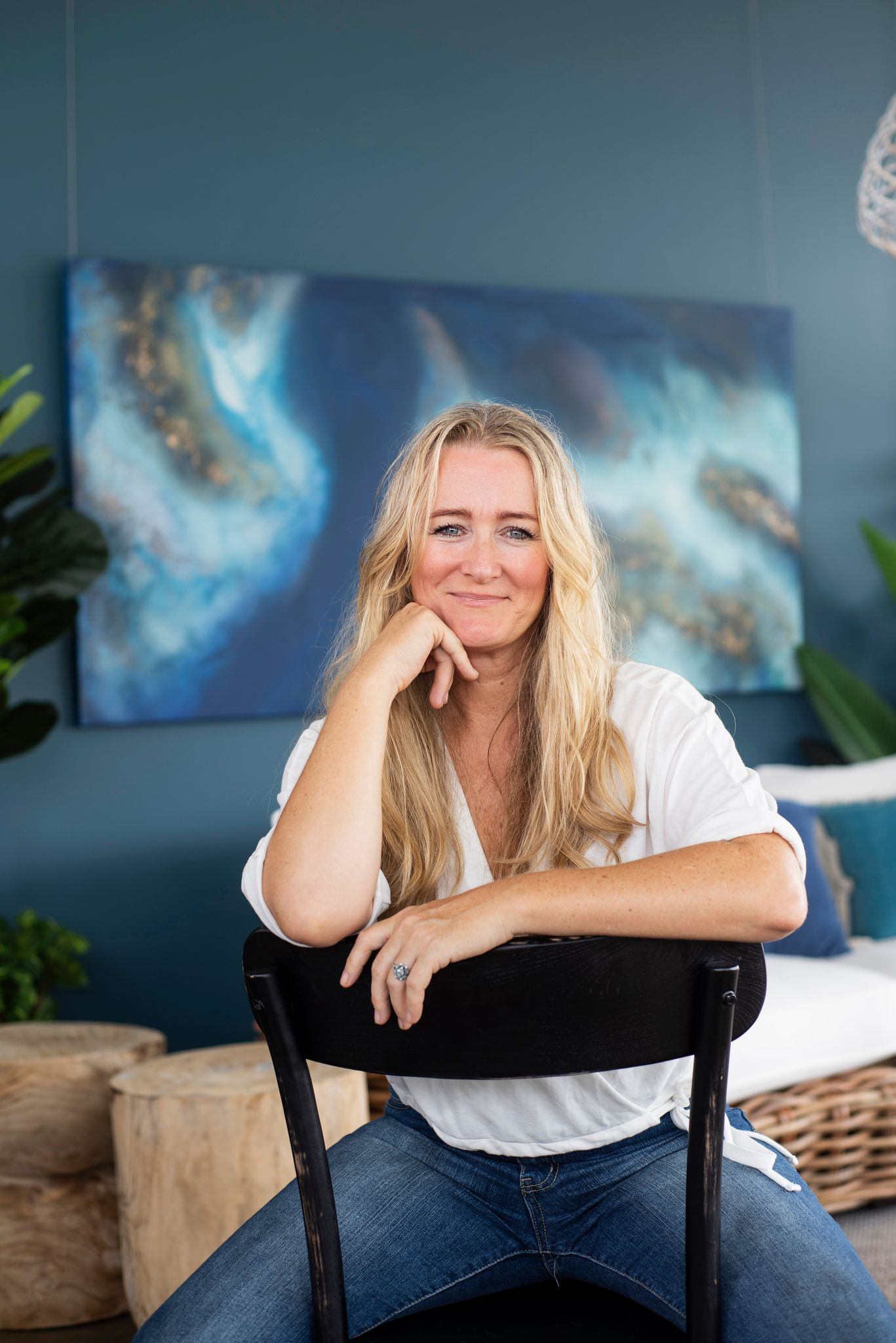 Cher Jimenez
HILL End export Petra Meikle de Vlas was basking in the glow of sudden fame when another opportunity opened up for her art work to be featured in a second reality television show.

Ms Meikle de Vlas, who now lives in Cairns, was thrown back into the spotlight when House Rules contestants Kayne and Aimee chose her Sapphire Waters art piece to feature in the study room of Brisbane-based couple Tamara and Rhys.

Last year, the mother of two, who grew up working at her family's Meikle Cottage art gallery, had her Great Barrier Reef painting featured on The Block.

Ms Meikle de Vlas said that appearance got the ball rolling for her.
"The Block was my biggest breakthrough, it's definitely put me on the map," she said.

Ms Meikle de Vlas said the House Rules segment was just a short two-minute video, however the Channel 7 appearance sparked great interest from across the country.
"If you're on Facebook the other big TV and morning news pick it up so I had people contacting me from all over the country. It's just a small segment on House Rules it's just amazing how this big reality TV trip is," she said.

The television exposures also opened up a floodgate of commissioned works for Ms Meikle de Vlas, including one that she's currently doing of Lakes Entrance.
"I worked so hard for so long it's nice to be now having that kind of success. All I ever wanted was to be able to do what I love on a daily basis which is to make a living with art," she said.
Ms Meikle de Vlas, who ran her own art gallery in Newborough prior to moving to Cairns, said her Latrobe Valley upbringing was a huge influence in her artwork as she's always been fascinated by nature.
As a mixed media artist, she's now ventured into sculpting her artwork instead of painting it but still uses gravity, light and a blow torch.
"I'm now sculpting my work using my paint. I'm sculpting into the board instead of painting it," she said.