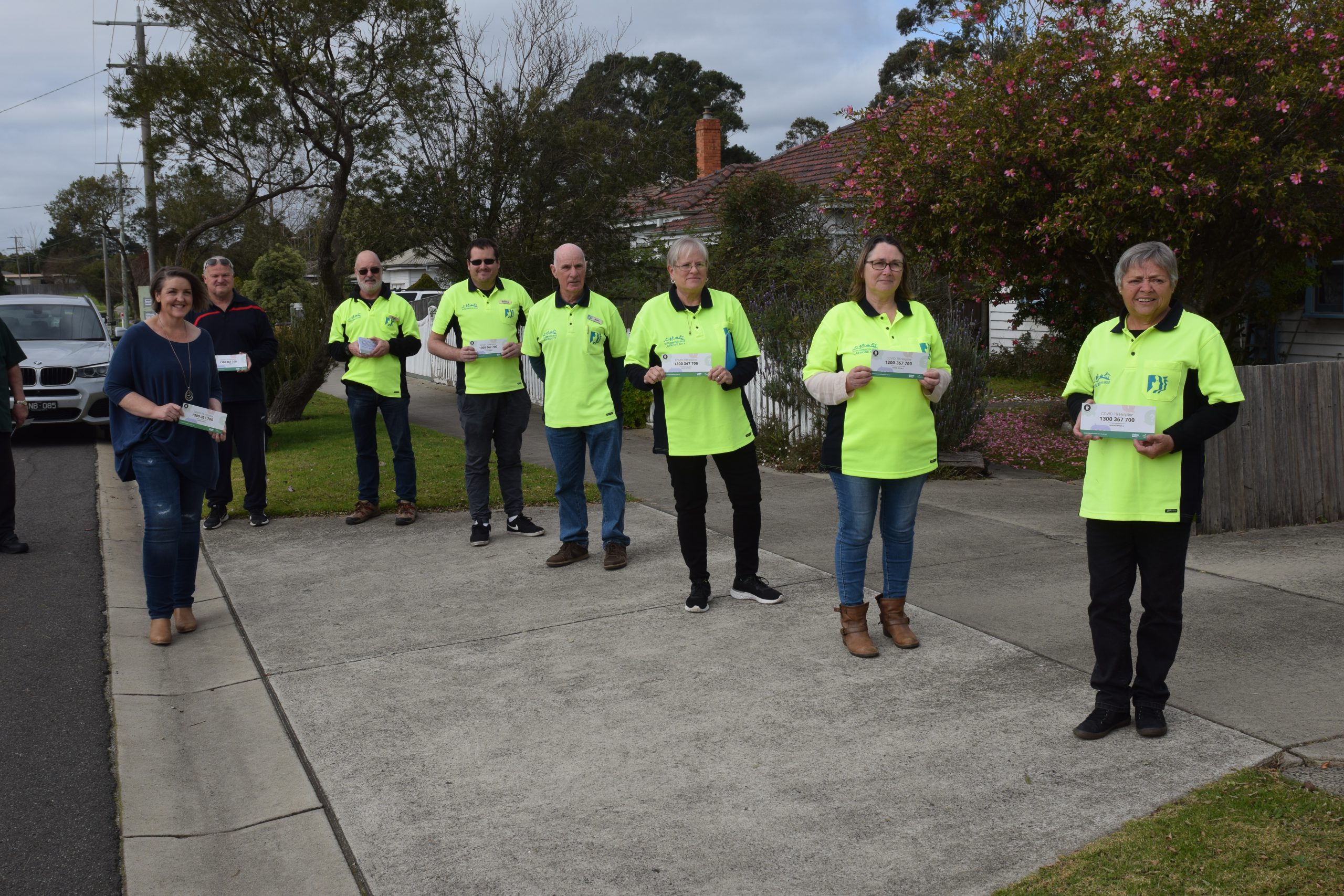 Kate Withers
Neighbourhood Watch Latrobe and members of Latrobe City Council hit the pavement with a purpose last week.

A band of dedicated volunteers, with the help of councillor Kellie O'Callaghan, embarked on a letter box drop on Thursday to distribute leaflets designed to assist members of the community with concerns or questions relating to coronavirus.
"Having that ability to be able to speak to someone directly when you've got a concern or an issue, no matter what it is, it's important to be able to have a community connection," Cr O'Callaghan said.

"What we're doing through the hotline … is making sure we're reaching out to community members who may be in other ways more vulnerable or isolated.

"We're also particularly concerned about our residents who don't necessarily have access to internet connection or opportunities for connection through family and people who can support them."
Council resources have been allocated to enable staff to connect with members of the community in need of help, particularly the vulnerable or socially disconnected.
Cr O'Callaghan said Latrobe City had mapped areas to target for an initial 4000 letterbox drops in order to offer access to those who need it most.
"We've got everyone from our recreation teams, our library crews, right across the organisation, everyone is working outside of their normal scope to make sure that as many of our community members have the access and support they need," she said.
"We need to make sure that we're accessing as many people as we can through a trusted crew of volunteers (at Neighbourhood Watch) who've always been available to community.
"It will be not uncommon for people to find a little hand-written note on their card as it goes into their letterbox or their front door.
"(Council staff) are also jumping in cars and heading out to houses and making sure that all of our residents have all of that connection, support, assistance and access to anything they require during these times that continue to be challenging.
"The challenges relating to this is often it's people who are somewhat disconnected."
Neighbourhood Watch Latrobe volunteer Peter Gray said the organisation was out to "help people feel they're not alone".
"Our pamphlets are basically giving people … a little bit of information, so that if they get worries and they need to call someone, they don't have to go through a lot of rigmarole," Mr Gray said.
"Any little questions they can ring up and say 'this is my issue', and get some good information.
"It's all written there and we can give them advice on what to do."
Phone the COVID-19 Helpline on 1300 367 700 and choose option two, or visit COVID19Helpline@latrobe.vic.gov.au.