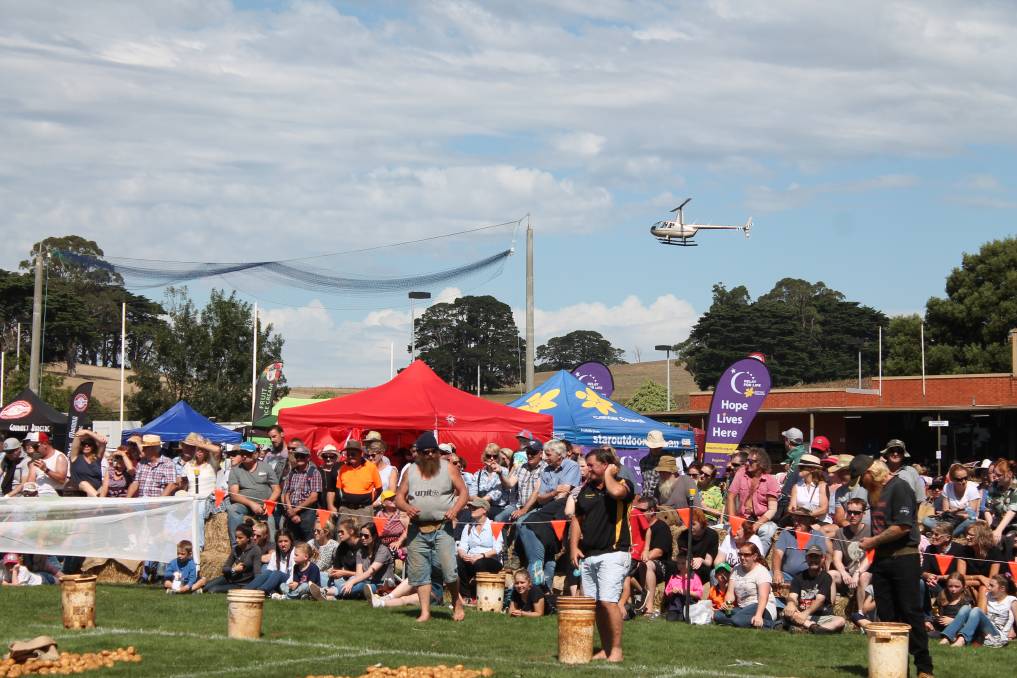 Staff Writers
The Thorpdale Potato Festival has become another casualty of COVID-19 with organisers announcing that next year's biennial community event has been cancelled.
Festival marketing officer Barbara Butterworth said it was not an easy decision for the committee to make after considerable debate.
She said the "rejuvenated, re-invigorated and completely refreshed" festival was cancelled after considering health and welfare, sponsors, community and hardship caused by the pandemic.
Ms Butterworth said organisers hoped the festival would "bounce back" in March 2022, on the Sunday of the Labour day long weekend, "with much more to tempt people from far and wide".