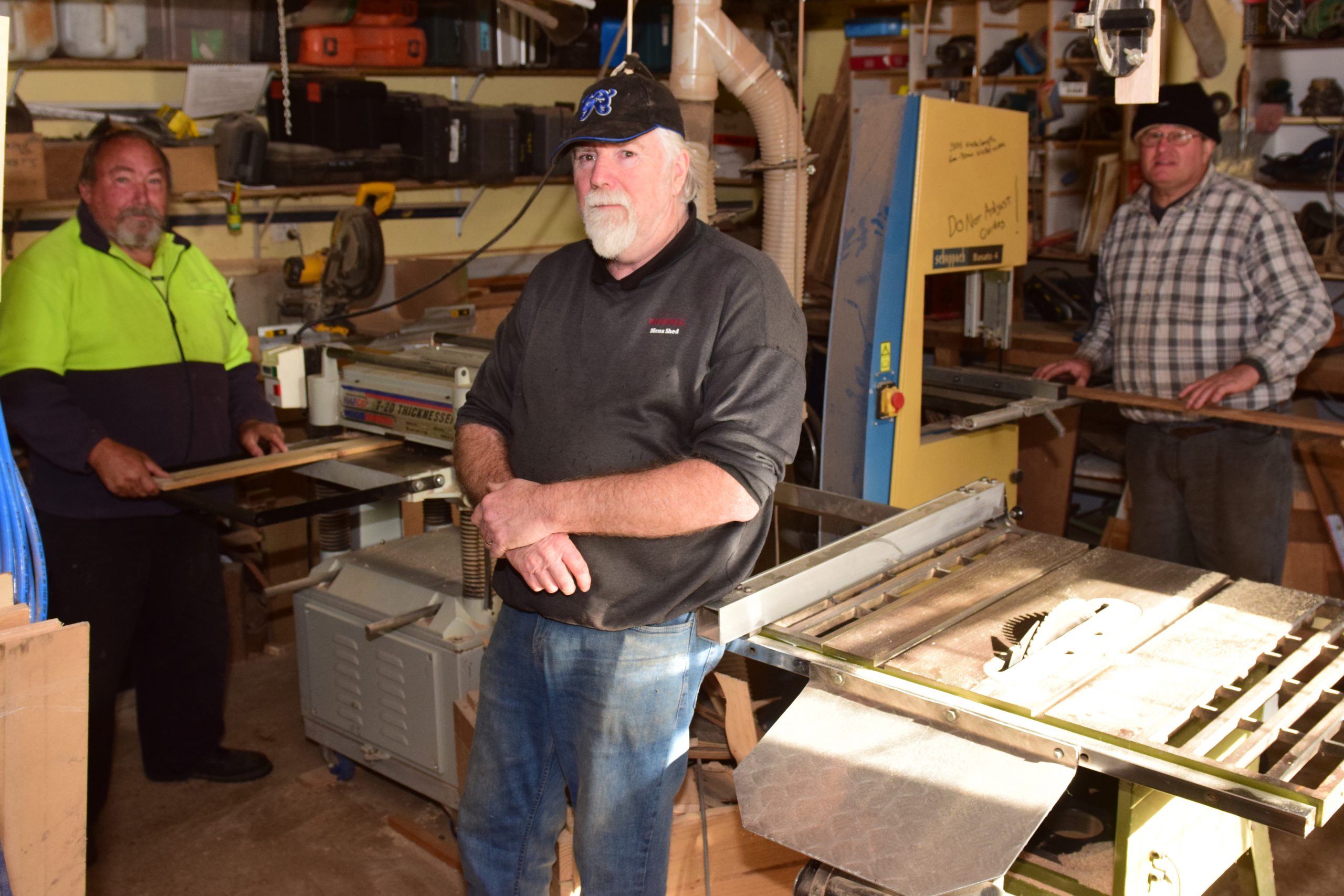 Tessa Randello
Men's Sheds across the country are back to capacity in time for Men's Health Week.

Men's Health Week runs from June 15 until June 21 and puts men's mental and physical health in the spotlight.
Morwell Men's Shed secretary Graham Berry said the shed is a great place for men meet and socialise especially after lockdown.
"We opened on July 1. It's a social thing to come and interact with somebody (at the shed)," he said.
"We think the shed is really somewhere for people to go to offload pressures and troubles.
"It doesn't matter what you are building."
The Morwell Men's Shed has a membership of about 30 people, who come to the shed to complete community projects or their own personal projects.
"People come in and work on whatever they would like. We have a computer for members to use and they can also come and do some arts and crafts like wood burning," Mr Berry told The Express.
"We have also completed a lot of community projects like a mud room for one of the local kindergartens.
"Most of the time we sit around, work and talk, there is no pressure to be working while you are here because it is a social space."
Mr Berry said the shed is always busy on Thursdays for their weekly barbecue, which sizzles away "rain, hail or shine".
Australian Men's Shed Association executive officer David Helmers said they using Men's Health Week as "an opportunity to simply acknowledge and celebrate the health benefits – both physical and mental – of the sheer act of visiting the shed".

"Around the world men, particularly older men, are finding themselves much healthier and happier through involvement in Men's Sheds," he said.