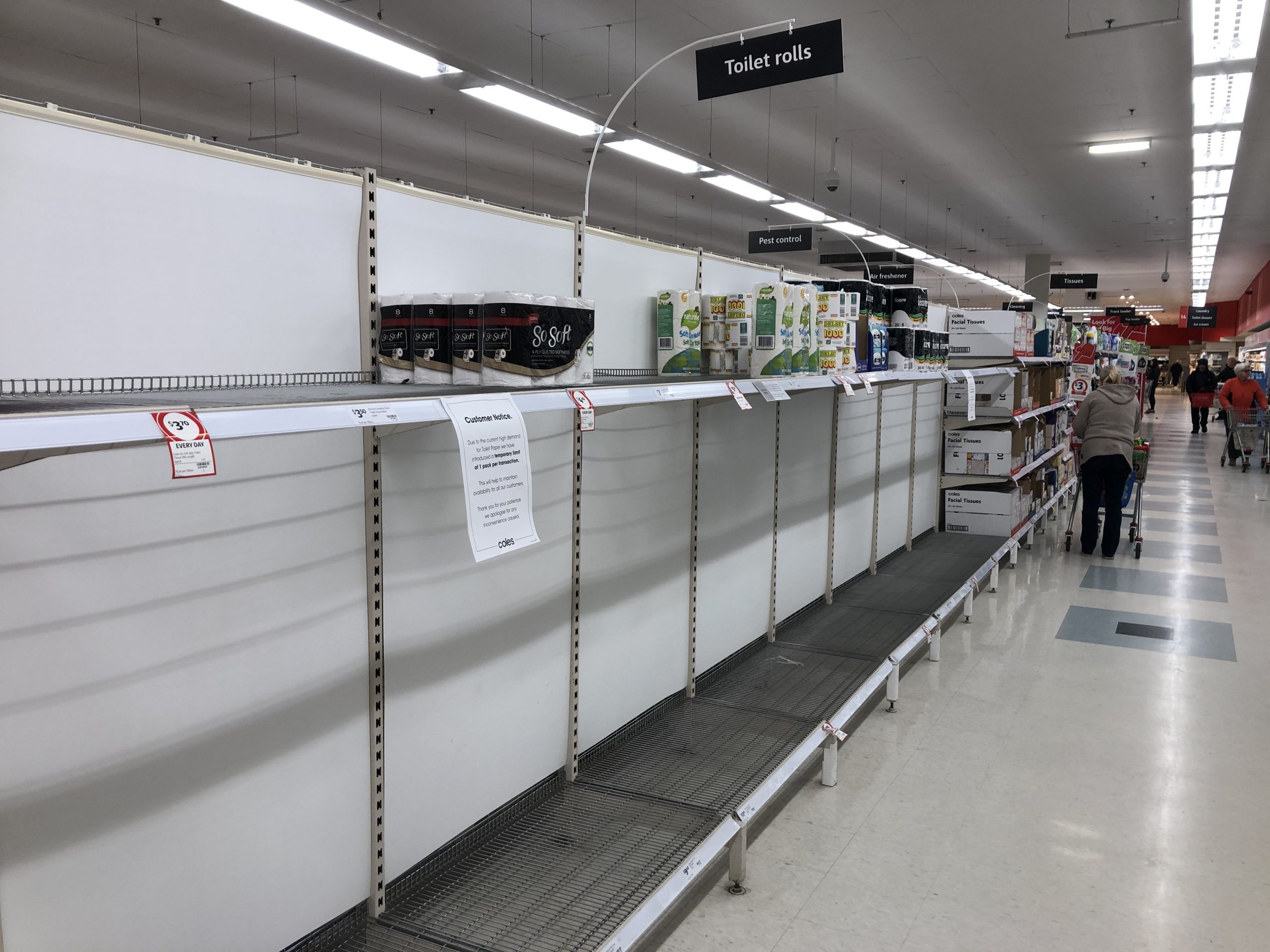 Kate Withers
Coles and Woolworths have been forced to reinstate product purchase limits on some items in response to a second wave of mindless panic buying.

The measures were reintroduced on Wednesday and come as shelves are once again stripped of bare necessities, namely toilet paper, amid tightened coronavirus restrictions across Victoria.
Woolworths described the move as "preventative", after "significantly elevated demand" for certain items in parts of Melbourne.
But managing director Claire Peters reiterated the supermarket giant had ample stock to meet demand.
"We understand many Victorians are anxious about the recent community outbreak, but they can be assured our stores will remain open with plenty of stock … to replenish our shelves," Ms Peters said.
Similarly, Coles Group chief executive officer Steven Cain urged shoppers to practice common sense and buy only what they need.
"We ask that customers continue to shop normally so that everyone can have access to the food and groceries they need," Mr Cain said.

And, despite having just one active case of COVID-19, it seems the Latrobe Valley isn't immune to the most recent outbreak of senseless stockpiling.
Morwell Neighbourhood house manager Tracie Lund said she was "frustrated" to see the return of panic buying, which often proves detrimental for the most vulnerable members of the community.
"We know our most vulnerable community members are the ones hit hardest when we stockpile," Ms Lund told The Express.

"We know they've got limited income, they're not able to shop around and go from store to store to look for and purchase the most basic items.

"This sort of behaviour has a significant impact on their ability to get the basics and simply get by."
Local charities and community groups have been stretched thin throughout the pandemic as demand for services such as food banks hits an all-time high.
"We were just coming out of the last episode and recovering from that, so this is extremely disappointing," Ms Lund said.
"It adds an enormous amount of pressure to emergency relief and food banks on the ground doing direct critical support.
"It makes it harder for us to help and all it does is increase demand on our already tight budgets to deliver these services.
"It's critical we keep our cool right now and be measured in our response and look carefully at ourselves, get only what we need, we don't need to stockpile."