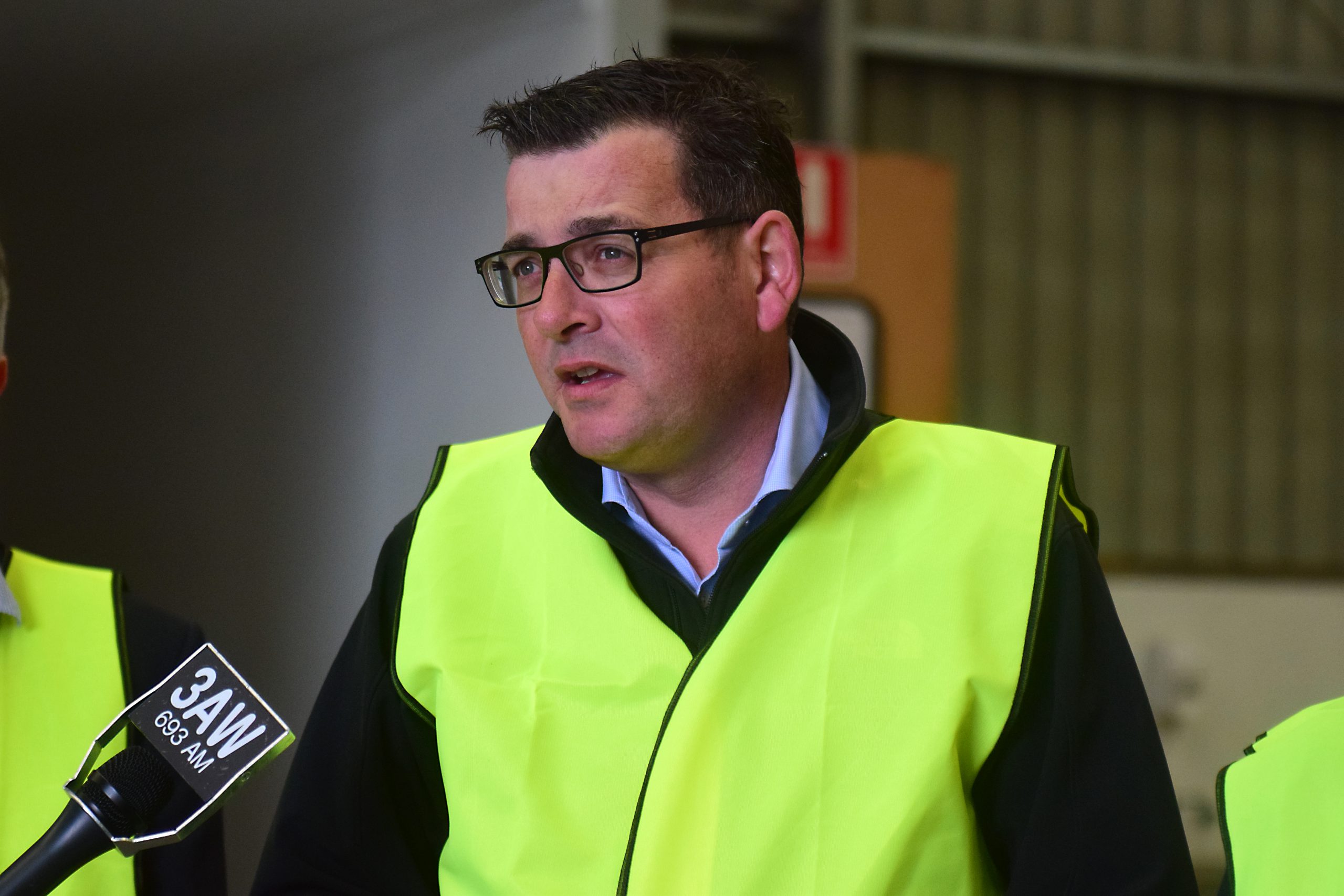 Kate Withers
Ten Victorian postcodes will be placed into suburban lockdown as the state government moves to quell the spread of coronavirus in hotspots across the state.

Speaking this afternoon, Premier Daniel Andrews said 10 postcodes – predominantly in northern metropolitan Melbourne – would be subject to stay-at-home measures in line with Stage 3 restrictions from midnight tomorrow (Wednesday, July 1).

The postcodes are: 3038, 3064, 3047, 3060, 3012, 3032, 3055, 3042, 3021, 3046.

"Of most concern is the high rate of community transmission. This is unacceptable to me," Mr Andrews said.

"These hot zones will be required to return to Stage 3 Stay at Home restrictions – until at least 29 July.

"If you live in these locations, there will again only be four reasons to be out: shopping for food and supplies, care and care-giving, exercise, and study or work – if you can't do it from home.

"Wherever you can, you should do these things as close to home as you can. But if you do need to leave your postcode, those same restrictions – those same four reasons – travel with you."

Prime Minister Scott Morrison has also been asked to divert all flights bound for Melbourne for at least the next two weeks.

There have been an additional 233 cases of COVID-19 recorded statewide since Thursday, bringing Victoria's total to 2159.

Over the last five days, 93,000 tests have been conducted.

"This represents the biggest and most comprehensive testing effort in Australia. Thanks to the efforts of hundreds of nurses, ambos, doorknockers and community volunteers, we – quite literally – took testing to people's front doors," Mr Andrews said.

"But sadly, frustratingly, it's just not been enough. Too many people are still going out when they're sick. Too many people are ignoring rules about physical distancing and pretending restrictions don't matter.

"Yet still, somehow, more than a thousand people, when asked, refused to be tested. It shows us that still, somehow, too many people are not taking this seriously.

"If we don't get on top of this, it won't just be 10 postcodes that will be in lockdown, it will be all postcodes."

Mr Andrews said genomic sequencing had revealed a "large number" of cases could be traced back to breaches of infection protocol by staff involved with hotel quarantine.

As a result, an inquiry has been established to investigate the operations of the hotel quarantine program.

"The inquiry will report in eight to 10 weeks. I want to assure Victorians: no stone will be left unturned. No lead will be left neglected," Mr Andrews said.

Victoria Police will be enforcing the suburban lockdowns across the 10 hotspot postcodes, with "booze bus-type" checks to be conducted on arterial roads and major transport corridors.

"Not every one will be stopped, but certainly people will be stopped and asked to identify themselves and their reasons for leaving home," Mr Andrews said.

"And for everyone outside these zones: please, be smart, be safe and pay attention to the directions. If you don't then your local area might be next into lockdown and no one wants that.

"Very clearly, this is not where we wanted to be. I understand people are tired. We're all frustrated. We all just want things to go back to how they once were.

"And the sooner we all do the right thing, the sooner we can beat this.

"We all have a part to play."