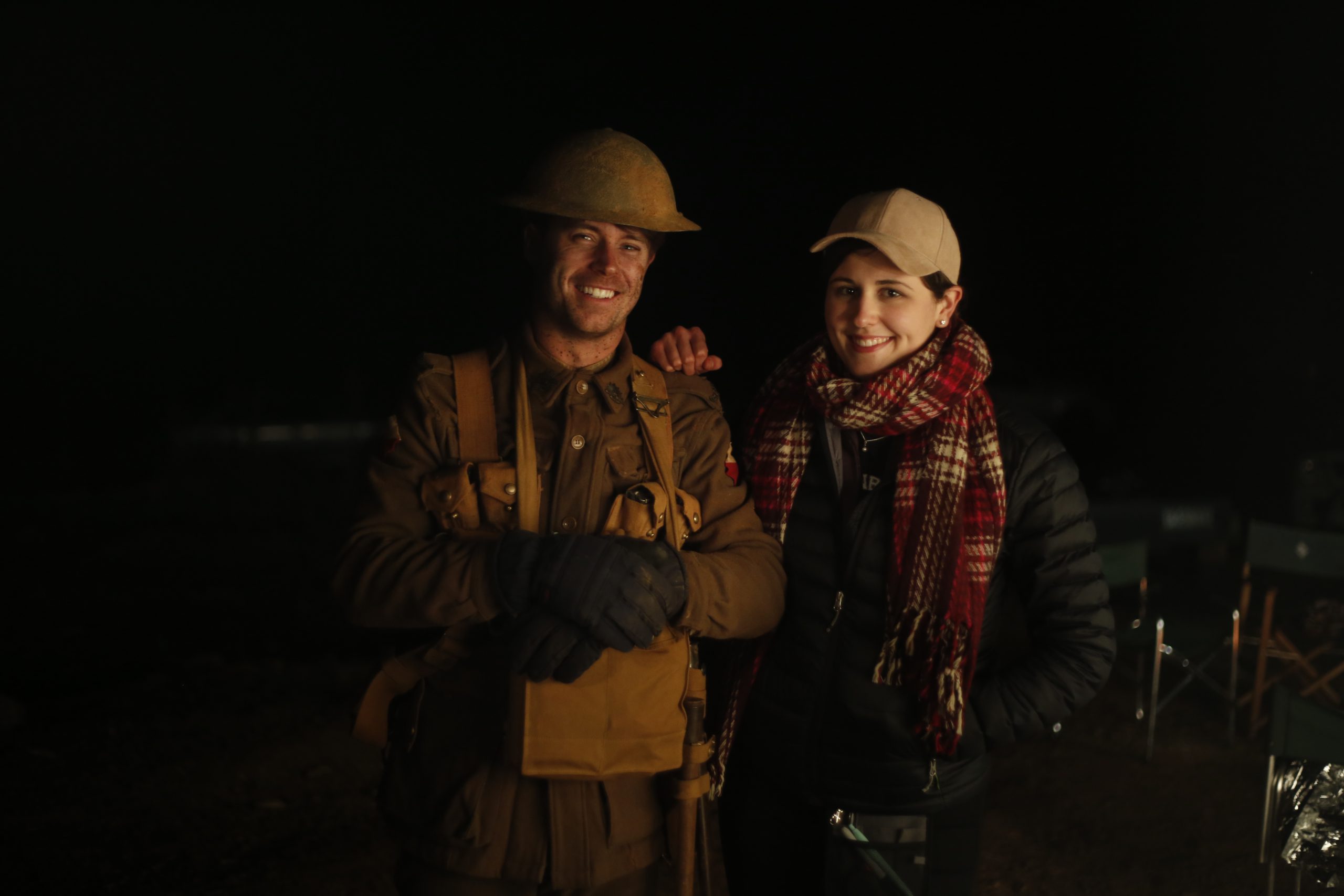 Tessa Randello
Traralgon-based Grace Griffith won a Gold Remi award at WorldFest Houston International Film Festival last week for her short film Fallen.

The 24-year-old joins world-famous directors like Steven Spielberg, George Lucas and David Lynch on the list of Gold Remi winners.
Fallen is set in Mont St Quentin in France during World War I, and captures discussions between a wounded Captain and soldier in the trenches of the war.
Ms Griffith started creating the film four years ago as part of a final year project in her Bachelor of Film and Television at Swinburne University.
"The project just grew into something so much bigger than it started as," she said.
"Most of the filming for Fallen was done at my parents' property in my hometown of Wandiligong in north-east Victoria where we dug a trench to film in, and some filming was also done in Melbourne."
"Most of the post production work was done in Gippsland, I moved here about 18 months ago. During the post-production stage I met a lot of Gippsland creatives who came on board to help finish the project.
"There is so much work that goes into filming a movie, behind the scenes there is pre-production, script revisions and we were working with flares so we needed permits, we needed the police on board and a safety supervisor just for that part of it.
"There was also lots of effort that went into making sure that everything in the film was as authentic to the period as possible."
Ms Griffith said it was "pretty full on" to organise the 40 cast and crew over three sets to create the film.
"It is definitely like my baby, I wrote, directed and produced the film and just to be announced as a finalist in such a prestigious award was a dream come true, I hadn't even thought about winning at that point," she said.
"Winning a Gold Remi is a testament to the hard work that everyone has put into Fallen. I'm over the moon. It's rewarding to have mine and my team's hard work over the last four years recognised."
Ms Griffith funded most of the film herself, but a few sponsors joined the project once filming was complete.
"Fallen is doing the festival circuit for the next 12 months now and I already have some more projects in the works to hopefully announce soon," Ms Griffith said.