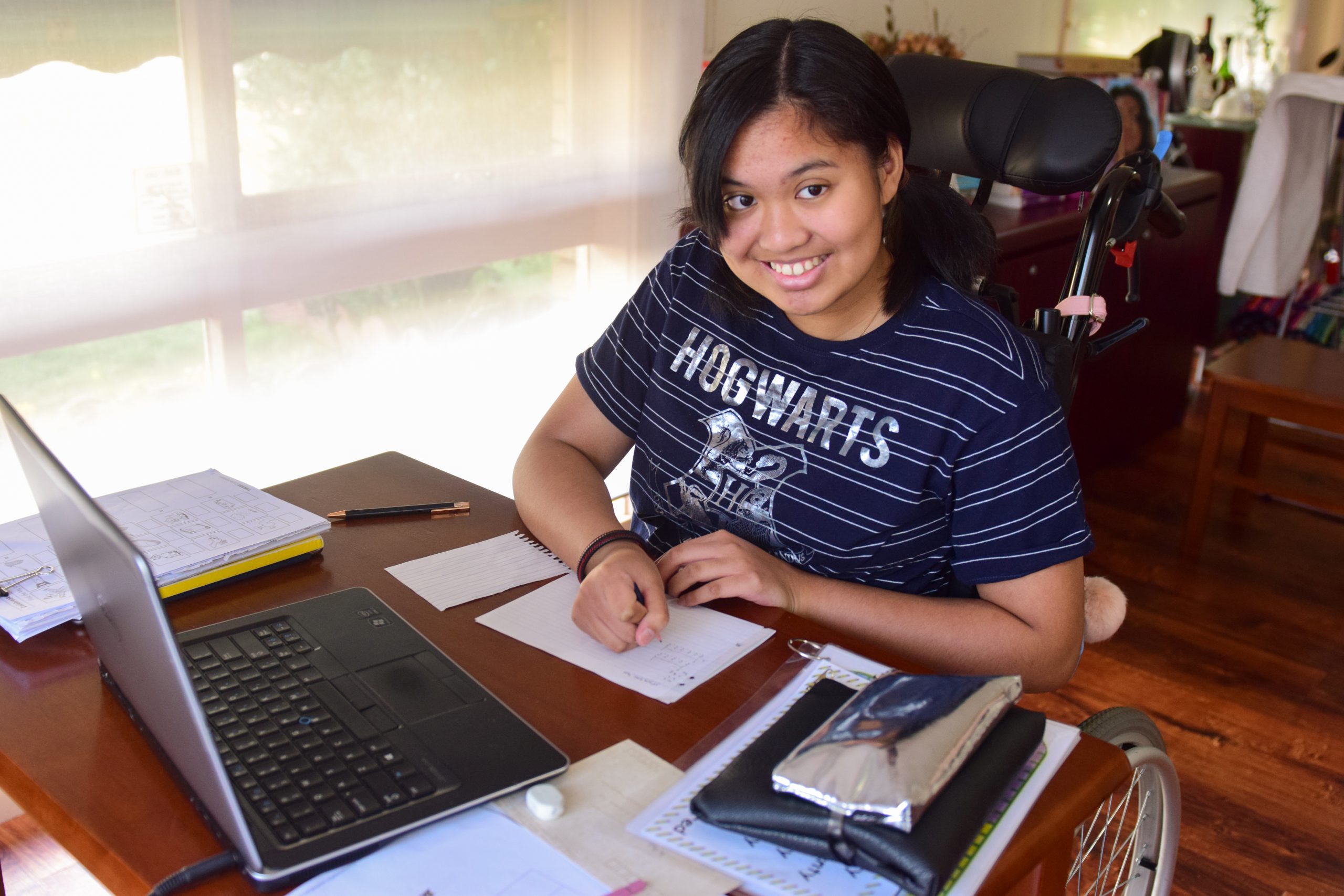 Cher Jimenez
June 11, 2019 will forever be a date etched in the memory of the Formaran family.

At around 12.15am, the family was on its way to Melbourne Airport when its SUV hit a concrete pillar on the Monash Freeway.
Four members of the family were inside the car – mum Aileen, dad Ronald and siblings Nicole and Bernie.
Bernie, then a Year 7 student at Lavalla Catholic College, had just turned 13 and celebrated her birthday with family members two days prior.

She sustained life-threatening injuries with doctors performing multiple surgeries in Melbourne to save her life.
A year on, everyone has recovered from their injuries except Bernie.
She is now using a wheelchair, some of her memories have been lost due to the impact of the crash and she had to work hard on her fine motor skills to be able to do the activities that she liked such as drawing.
"My 14-year-old is my new one-year-old," Mrs Formaran said.
Mrs Formaran told The Express she had "accepted the fact that this is the new Bernie" and that she felt like being brought back to the time when her daughter was still a toddler.

"It was like having a one-year-old child she's asking heaps of questions – where do fruits come from, she's very curious," she said.
Mrs Formaran said the journey to recovery was not easy for the family especially for Bernie who was placed in an induced coma for two weeks while doctors performed a couple of surgeries.
Mrs Formaran said Bernie continues to make "baby steps" in her recovery 12 months on from the accident.
"She's now gone back to drawing which she really loves, she can tie her shoes independently and move herself from the wheelchair to her bed, peel carrots, her speech has improved as well as her memory and she can send text messages on her phone," Mrs Formaran said, acknowledging all the therapists supporting her daughter.
Bernie is also going back to Lavalla when Term 3 begins as a Year 8 student.
Mrs Formaran said her daughter would be doing shorter hours of study in school and will be attending with a carer for two to three days a week.
She said it was the family's religious faith that kept them going throughout this whole ordeal.

"Don't lose hope. You may feel that you're being pushed to the edge but you won't find yourself alone," she said, adding she also believes her daughter will walk again.