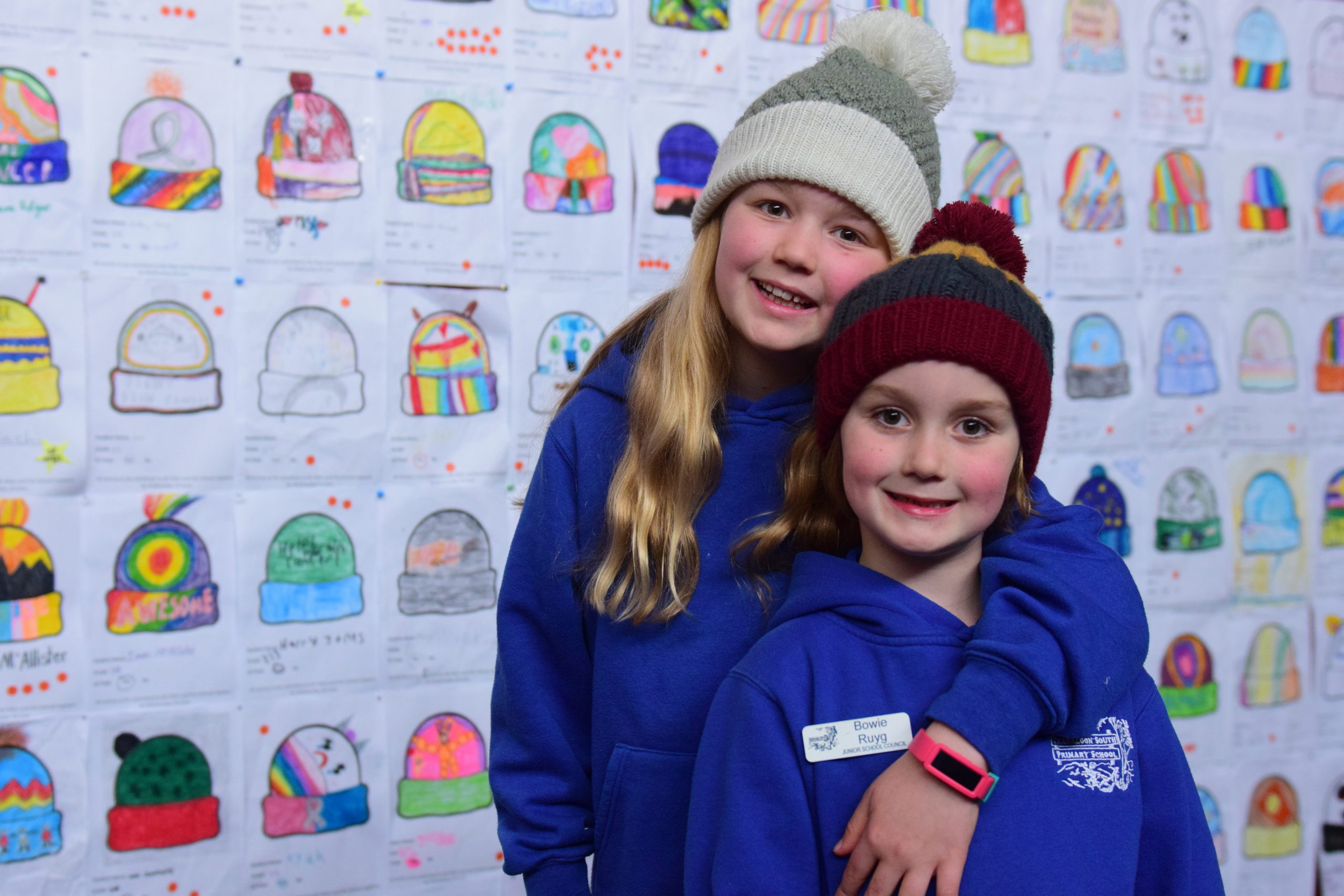 Hayley Mills
Devastation for one young girl's family has not dampened her passion and spirit to raise funds for a good cause close to her heart.

With the help of her school, Traralgon South Primary, local community, family and friends, Josie Ruyg, 9, continued her fundraising efforts amid the coronavirus outbreak.
Even when lockdown thwarted her idea of a school disco, Josie turned to Plan B with the help of her mum Renee Paulet.
"Our original idea was we were going to do a disco, but the silly corona came and destroyed that plan so that's on hold for now," Josie said.
Josie's passion for fundraising comes after her dad was diagnosed with brain cancer last year.
"I don't want anyone else to feel the pain like I do," she told The Express.
Ms Paulet said her daughter remained optimistic that she could make a donation to a charitable organisation this year.
"We rang (school principal) Mr (Joel) Blythman and asked could we do a design a beanie competition and donate the money to Carrie's Beanies for Brain Cancer because she wanted to help the brain cancer scientists," Ms Paulet said.
Mr Blythman said the school community had been eager to play their part in the fundraiser.
"From our perspective we're really keen to support our students contribution beyond the school and to the community, and support a local family with a cause that is close to our hearts," Mr Blythman said.
Josie and student leaders developed the beanie templates with as little adult input as possible.
"They had a little bit of adult intervention and support but this is the end result of all the kids involved in this," Mr Blythman said.

A multitude of different and colorful creations came out of the woodwork with each entry donating $2 to the cause.

"We had one hundred entries and in our school we have 118 students," Josie said.
"We also had a little kid who was like three or so who wanted to enter."
Students then had the opportunity to vote for their favourite design.
"We had the grades come out with each of their classroom teachers and sit in front of the beanies and we talked about what they look like," Mr Blythman said.
"If they were to allocate a vote with a sticker, how would they allocate that? Were they looking for colour, something unique? Something that is very individual?
"We also had a good conversation about it and what the purpose was for.
"Students were then all given an orange sticker and they were free to choose which one they wanted to vote for."
Mr Blythman was then given the final votes and left to decide first, second and third with prizes donated from the Ruyg family and local business Shaky Spear Milk Bar in Traralgon.
A staff member from the school, who is a member of a local crafting group is hoping that some the winning designs may come to life.
This is not the first attempt at fundraising for the Grade 3 student, although the day didn't quite go to plan.
"Last year she did a wear a beanie to school day but the day ended up being 30 degrees." Ms Paulet said.
Warmer temperatures didn't stop the kindness of people digging deep to raise money for Peace of Mind, an organisation that gives support to brain cancer patients, their carers, family and loved ones.
Josie managed to raise just shy of $1000 during the past two years.
This year Josie has managed to raise $562.
Ms Paulet said Josie's fundraising efforts had rubbed off on her younger brother Bowie, 6.
"We ended up with a total of $289 from the beanie fundraiser," she said.

"Josie and Bowie then, in isolation, made apple sauce from apples on our tree and sold them at the local shop, making $163 plus $110 from family and friends."