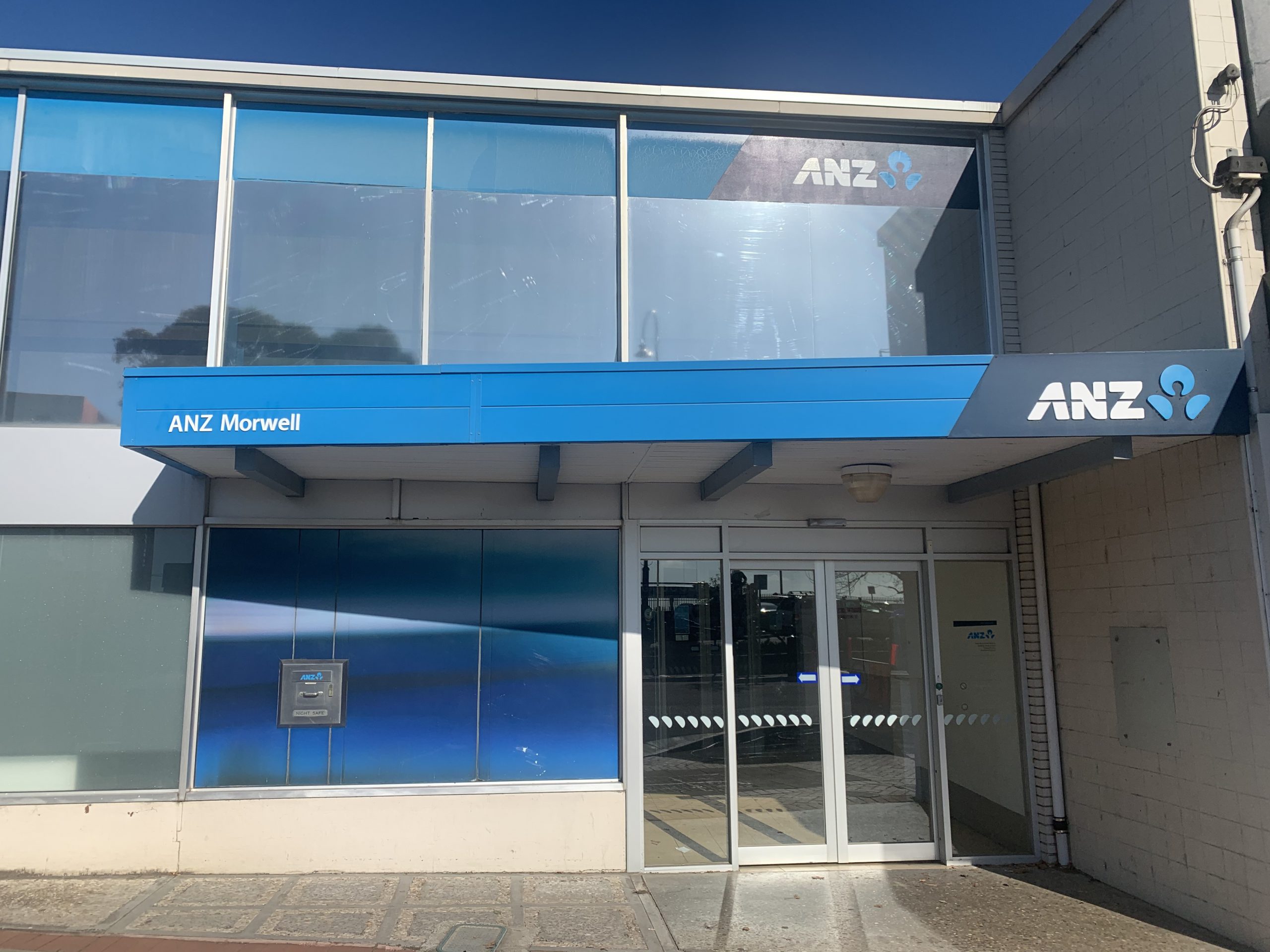 Michelle Slater
The Morwell ANZ branch on Commercial Road will shut its doors for good on July 23 after being temporarily closed since March.

ANZ district manager Deanna White announced the closure as the banking giant was experiencing a drop in branch transactions as more customers move to online services.

Ms White said she recognised "the transition will be more challenging for some customers".

"We are writing to customers personally to let them know how we can work with them on alternative banking methods, including online, telephone and mobile banking," Ms White told The Express.

"We remain committed to our customers in the region and will work with them to make this transition as simple as possible."

Early this afternoon ATMs at the Commercial Road branch were not dispensing cash.

The Traralgon, Moe and Warragul ANZ branches will remain open, and Morwell customer account and BSB numbers will remain the same.

"For our business customers we have relationship bankers that will continue to visit local businesses at their locations and be available on the phone," Ms White said.

Ms White said the majority of ANZ customers preferred "convenient" banking options, and a number of passbook customers were now opting for debit cards.

"People are not using branches like they used to, and each year we see a 23 per cent reduction in customer transactions," Ms White said.

"At the same time demand in many of our non-branch roles such as customer contact centres and the operations team which manages hardship and other enquiries has grown dramatically."

ANZ is also providing "a range of options" with ongoing talks for the Morwell branch staff.

"We will seek to retain as many staff members as possible through helping them move into a range of new roles across ANZ where possible, either supporting customers in other ways or in nearby branches," Ms White said.

This includes offering voluntary redundancies for eligible employees, with access to career coaching and outplacement support, and its career training fund and past employee fund.