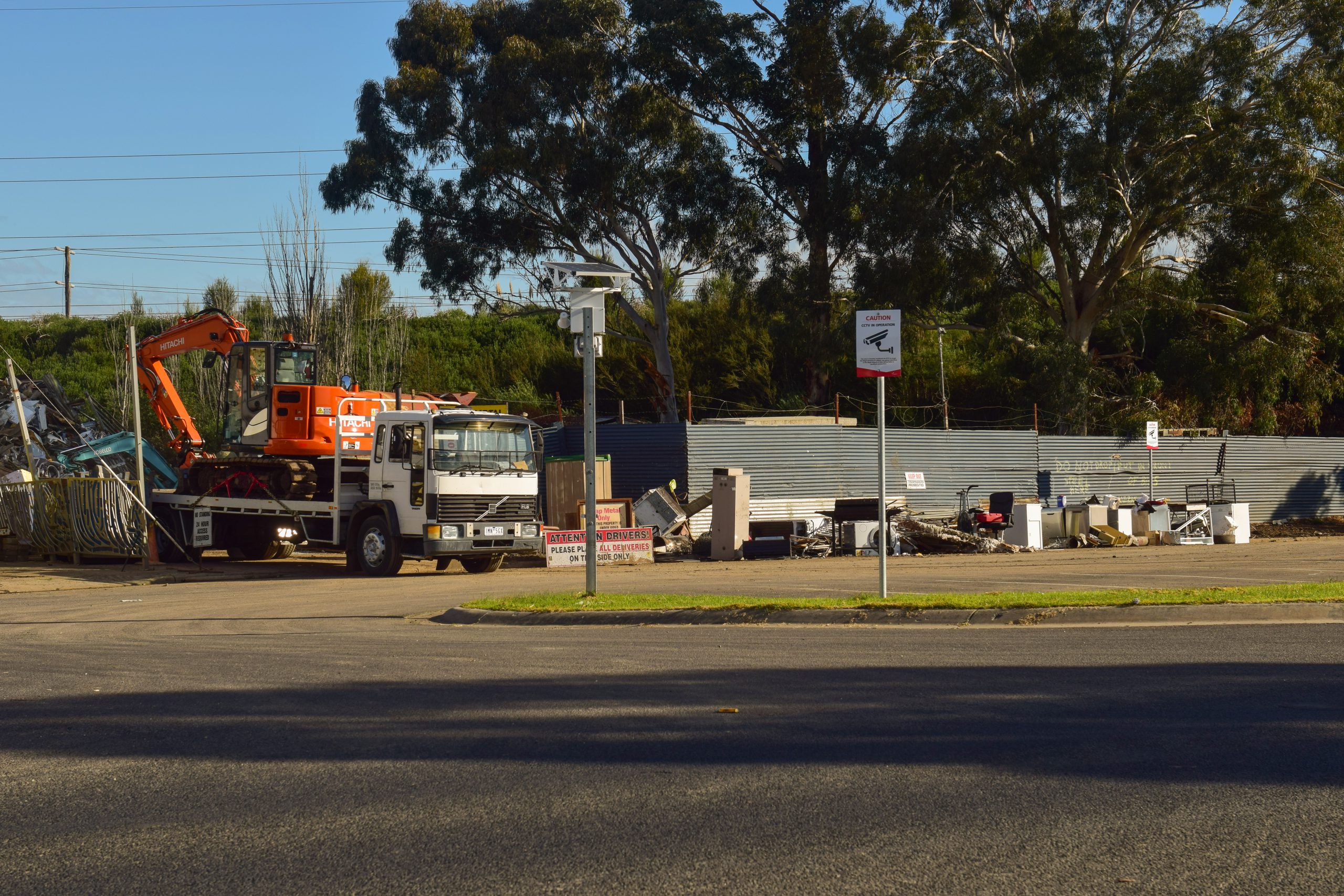 Tessa Randello
A Morwell man has been left feeling like "a common criminal", after being fined more than $300 for allegedly dumping illegal waste at a steel recycling facility.

Allan Young said he has been depositing steel at Sledge Hammer Metals for "as long as he can remember" without issue, however recently received an infringement notice from Latrobe City Council.

The notice, issued at 3.33pm on June 10, says Mr Young's vehicle was observed "via the use of optical surveillance device … and is connected to the illegal deposit of litter".
"The litter enforcement officer notes the existence of two prominent signs at the location advising of the use of surveillance equipment and the fact that enforcement of litter offences will take place," the notice reads.
But Mr Young refutes the claim he littered at the Commerical Road facility and said he only deposited scrap metal.
He has applied to have the infringement notice reviewed.
"I was just dropping off steel because I wanted to do the right thing and recycle my steel and was slammed with a fine. It makes me feel like a common criminal," Mr Young said.
"Signage at the business is provided to advise customers that only scrap metal is accepted and penalties apply for the deposit of non-recyclable rubbish."
The Express understands surveillance cameras at Sledge Hammer Metals were installed between six and eight weeks ago.

"I, like many others, believed the signage and camera later installed by the Latrobe City Council was installed for the purpose of warning people attempting to dump non recyclable rubbish … which I believe recyclable steel is not," Mr Young said.
Sledge Hammer Metals owner Tony Di Fresco said he initially believed council installed the cameras in a bid to deter people from dumping rubbish.
"When I saw them putting up the cameras I said 'that's good, we get a lot of rubbish dumped here'," Mr Di Fresco told The Express.
"I didn't realise they were going to prosecute people for steel.
"From my earlier letters with the council I was told they had fined 72 people in three days.
"I believe people have been putting steel out in good faith to be recycled, we try our best to clean it up during the day but generally it gets cleaned up.
"I believe that the Latrobe City Council is being mischievous in fining people for that, I don't think they are working in the best interests of the residents."
Mr Di Fresco said signs at the front of the property, erected by Latrobe City Council to warn customers against illegal dumping, were "ambiguous".
"We are even working to change the front so that it can assist people to drop their steel in the right place, there's only so much I can do," he said.
"They have two little signs that are really ambiguous and a lot of older people come down with a small item and they don't see them, I have to point it out, but I can't be there all the time.
"I just feel really bad I won't to be able to help people – I don't want them to be fined for using my business."
Latrobe City Mayor Dan Clancey said it was "illegal to dump any kind of material" at the site, and doing so was "inconsistent with recent works to beautify the town entrances".
"While there has been a history of the community taking their scrap metal to the yard and leaving on the roadway and nature strip," Cr Clancey said.
"The land and roadway are both council owned and there has been significant damage to infrastructure.
"Not only are there ratepayer expenses to remove waste and fix infrastructure, this is not what we want for our town, the wider community and visitors to see."
But Latrobe City chief executive officer Steven Piasente said "genuine scrap metal" could be taken to the yard "during trading hours".
"We have been running a social media campaign on our Facebook account to further educate the community, there is no excuse for dumping," Mr Piasente said.