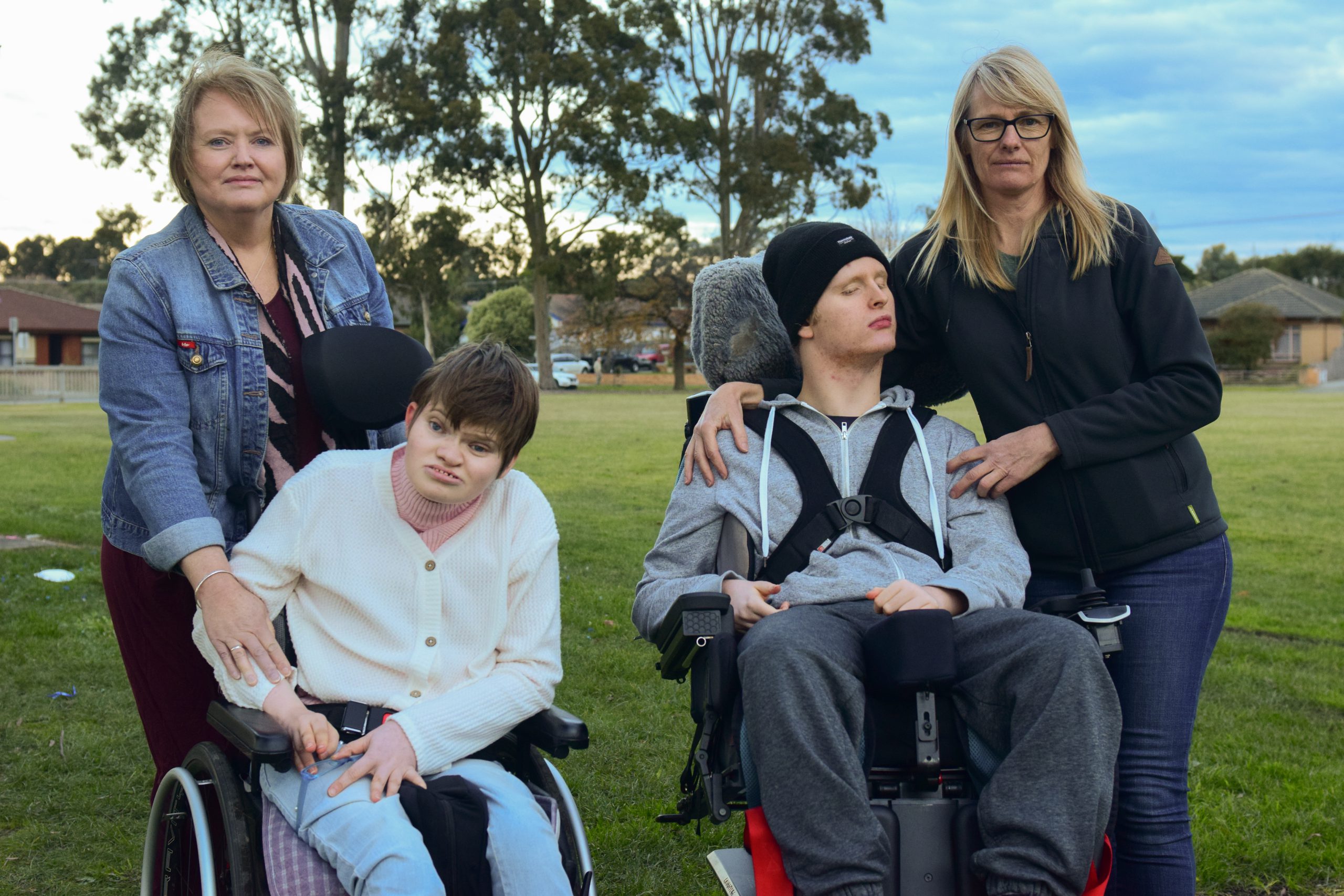 Cher Jimenez
Local families accessing a day program for their children with disabilities have been left out in the cold after a disability organisation shut its Morwell service without consultation.

Morwell's Elaine Ivory said she felt "aggrieved" after receiving a call in May from disability support service Scope saying they were ending their program at the Ann Street facility.
The Morwell facility, established in 2014 as a respite centre, has ceased operations of its day program, with families advised by management to travel to Warragul.

Ms Ivory, whose daughter Sarah, 23, has complex disabilities and uses a wheelchair, said Scope's decision disadvantaged its Latrobe Valley clients as some of them have mobility issues and travelling to Warragul would be very difficult.
Sarah has been accessing Scope's day services for the past five years.
"Basically what they do is they have activities that they do everyday – things from swimming, they were accessing community going to the shops (and) they go to the library sometimes," she said.
Ms Ivory said between six and seven families with an adult child that have disabilities used the service from morning until 3pm on a daily basis.
Yinnar South mother Pauline Couling, whose son James was also accessing Scope, said the travel to Warragul would be too difficult.
"It just wouldn't work for him, it's too far," she said.
Ms Ivory told The Express that aside from not consulting families about the program's closure, Scope also failed to inform them about the date of the cessation of service.
She added there had been no activities at the centre since the end of March because of COVID-19, and that the organisation did not provide ideas for alternative service providers.
"What I found ringing around to a lot of the different support services is you've got to be ambulant or have some sort of independence to fit in to their programs … there's not a lot out there for young people who've got some complex needs," she said.
Scope south division general manager Jenni Hendy said a decision to close the Morwell day program was reached because of failure to "grow" the number of clients accessing the service.
"We used to have lots of people there (and) now with the NDIS (National Disability Insurance Scheme) funding people have more respite options," Ms Hendy said.
Ms Hendy also said activities for clients in Morwell had been limited because of the lack of accessible toilets locally and that moving to Warragul would provide customers "more opportunities" and "more engagement with other people".
She said Scope was happy to offer support to families who may need assistance with transportation.
Member for Morwell Russell Northe said Scope's decision to cease its Morwell program without consulting impacted families was "completely irresponsible".
"It's just incredibly disappointing and frustrating to the families impacted," he said.
Mr Northe said he had taken the matter up to Victorian disability minister Luke Donnellan.
Gippsland Disability Advocacy executive officer Adrian Terranova said having a locally based disability service was important for families as travel is a huge barrier in regional towns such as the Latrobe Valley.
"For example, Morwell has just one accessible taxi, coupled with the finances and sheer effort required it's ill conceived to think that this is a viable option (going from the Latrobe Valley to Warragul daily) which would be in excess of 100km round trip daily," he said.
"This decision will not only displace those with disabilities, it will also severely disadvantage families/carers including impacting their current work arrangements. The needs of these young adults with disabilities are greater than young adults of similar ages, that's what makes this decision by Scope disappointing."