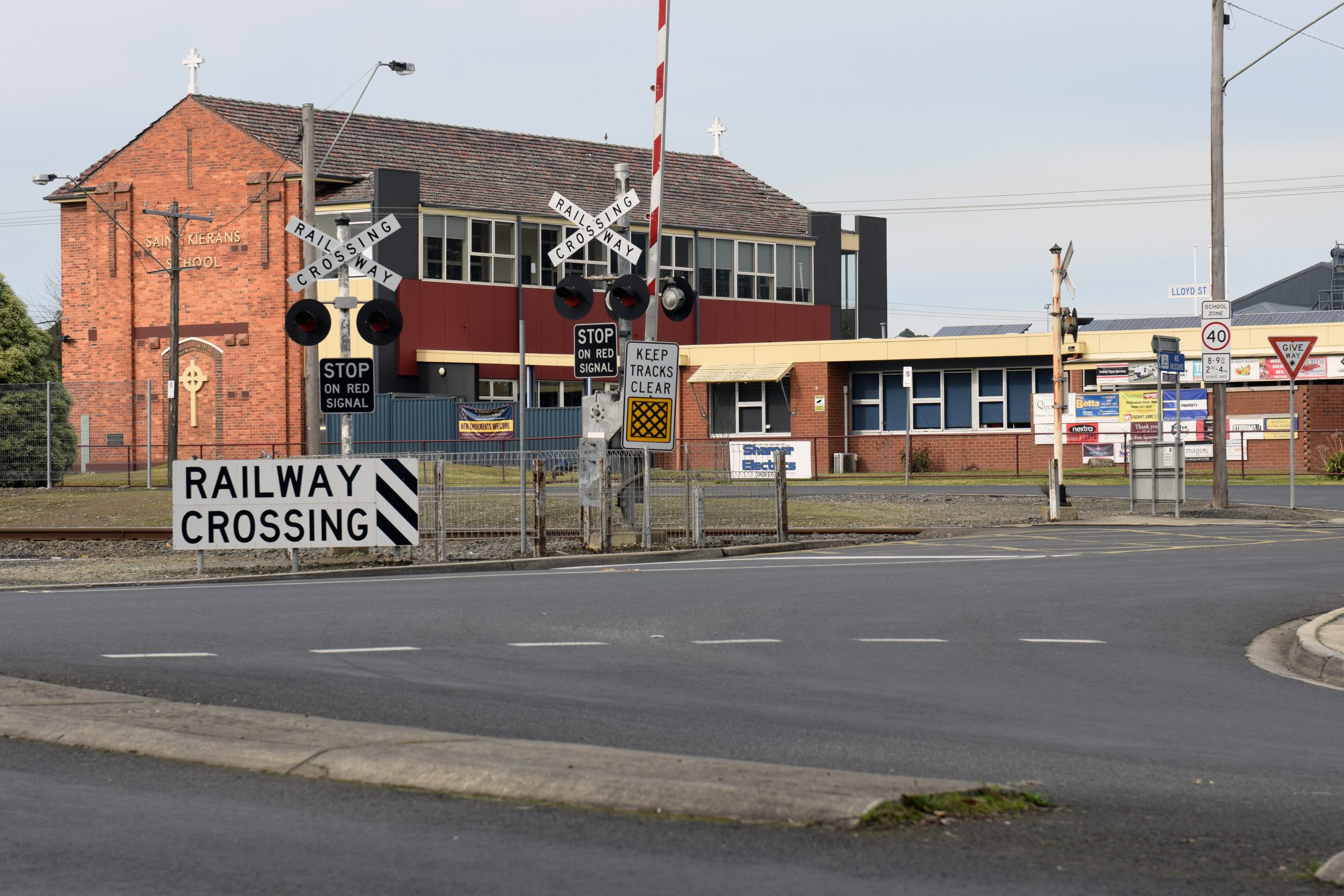 Kate Withers
High-risk roads in Traralgon and Moe will be upgraded as part of a new state government program designed to improve road safety across Victoria.

Announced last week by Roads Minister Ben Carroll, the $20 million initiative will be known as the 'Safe Travel in Local Streets' program.
Earmarked as a notoriously dangerous area, the level crossing and intersection at Lloyd Street and Waterloo Road, Moe will undergo significant works to improve safety for drivers.
After holding community consultation sessions in March, plans include the installation of a second roundabout at the intersection of Lloyd Street and Truscott Road.
The intersection at Lloyd Street and Waterloo Road – identified as a hot-spot for crashes and queuing traffic – will receive new line markings.
Drivers travelling east on Lloyd Street or west on Waterloo Road will have right of way through the intersection, to prevent queuing of vehicles across the railway crossing.
Part of Waterloo Road will also be widened to accommodate b-double trucks.
In Traralgon, works proposed include the installation of traffic lights at the intersection of the Princes Highway and Kosciuszko Street to improve safety and balance vehicle flow.
This also includes plans for a pedestrian railway crossing at the Kosciuszko Street intersection to enable pedestrians and cyclists to safely cross the rail line.
There are also improvements proposed to enhance safety and improve traffic flow at the intersections of Breed Street, Shakespeare Street and the Princes Highway.
Works would include modifications to slip lanes at the Breed Street and Princes Highway intersection and the introduction of an additional traffic lane at the eastern approach to the Shakespeare Street roundabout.
Roads Minister Ben Carroll said the proposals were created in direct response to concerns of community and council.
"We're working closely with councils on safety upgrades right across Victoria – addressing community concerns and improving safety for pedestrians, cyclists and drivers," Mr Carroll said.
"This new program is part of our strong investment into reducing road trauma across regional Victoria – and is about making sure we improve safety across the entire network, including council roads."
For a full list of projects visit www.regionalroads.vic.gov.au.