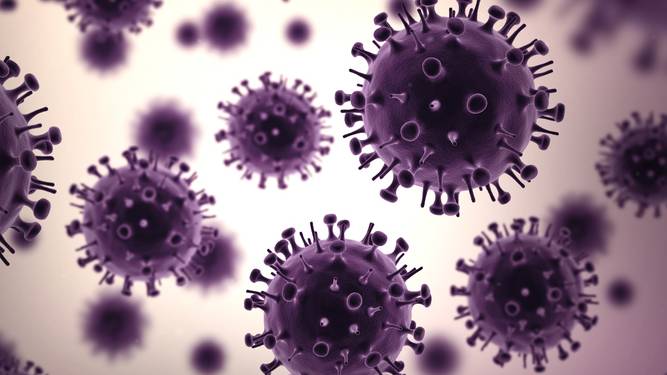 Staff writers
There is another active case of COVID-19 in the Latrobe Valley.

Today's confirmed case is the 10th recorded in the region.

It featured among the 270 cases reported for the state today.

Within Victoria, 28 of the new cases are linked to outbreaks and 242 are under investigation.

The total number of active COVID-19 cases across the state has climbed to 1803.

It means there are 10 active cases throughout the Gippsland region, with three in Bass Coast and Baw Baw, two in South Gippsland, and one each in Latrobe and East Gippsland.

No new cases have been detected in a returned traveller in hotel quarantine.

Two new deaths have been reported in the past 24 hours.

A woman in her 80s and a man in his 80s, both died in hospital.

To date, 26 people have died from coronavirus in Victoria.

More than 1,170,300 tests have been processed.

PLEASE NOTE: There is no further information available regarding the specifics of this confirmed case, including age or location. That information is classified and confidential and not shared with media. The state government will not disclose exact locations and only reports cases based on council area.

Confirmed cases by LOCAL GOVERNMENT AREA AS OF JULY 14, 2020

LGA Confirmed cases (ever) Active cases (current)

HUME 448 246

WYNDHAM 333 231

MELBOURNE 326 211

BRIMBANK 303 153

MOONEE VALLEY 297 195

MORELAND 212 97

CASEY 150 29

BANYULE 149 51

WHITTLESEA 147 70

MELTON 134 58

STONNINGTON 122 20

DAREBIN 117 51

BOROONDARA 99 23

MARIBYRNONG 94 52

YARRA 94 47

INTERSTATE 81 3

MONASH 76 21

GREATER GEELONG 75 6

PORT PHILLIP 72 17

GLEN EIRA 66 6

MORNINGTON PENINSULA 66 2

HOBSONS BAY 63 32

MANNINGHAM 63 24

WHITEHORSE 57 29

FRANKSTON 44 3

UNKNOWN 41 38

KINGSTON 41 5

BAYSIDE 40 5

NILLUMBIK 35 8

GREATER DANDENONG 34 5

YARRA RANGES 32 5

CARDINIA 31 8

KNOX 30 6

MITCHELL 27 12

MAROONDAH 24 8

GREATER SHEPPARTON 17 2

GREATER BENDIGO 13 4

WELLINGTON 13 0

BALLARAT 11 0

MOIRA 11 0

LATROBE 10 1

MACEDON RANGES 10 1

SURF COAST 10 1

BAW BAW 8 3

BASS COAST 7 3

SOUTH GIPPSLAND 7 2

CAMPASPE 6 1

WARRNAMBOOL 6 1

MOUNT ALEXANDER 6 0

MOORABOOL 5 2

SWAN HILL 5 1

ARARAT 5 0

MILDURA 5 0

OVERSEAS 5 0

GOLDEN PLAINS 4 3

BENALLA 3 0

HORSHAM 3 0

LODDON 3 0

MANSFIELD 3 0

NORTHERN GRAMPIANS 3 0

EAST GIPPSLAND 2 1

GANNAWARRA 2 0

HEPBURN 2 0

MURRINDINDI 2 0

SOUTHERN GRAMPIANS 2 0

STRATHBOGIE 2 0

WANGARATTA 2 0

ALPINE 1 0

CENTRAL GOLDFIELDS 1 0

CORANGAMITE 1 0

GLENELG 1 0

MOYNE 1 0

WEST WIMMERA 1 0

WODONGA 1 0

YARRIAMBIACK 1 0

TOTAL CASES: 4224. ACTIVE CASES: 1803