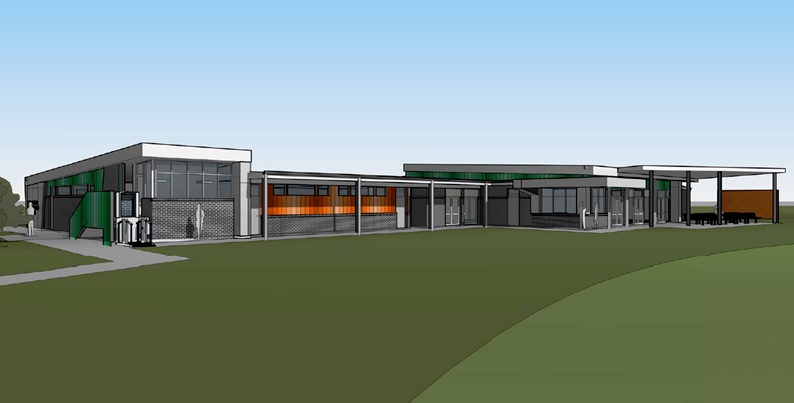 Recreation reserves in Trafalgar and Thorpdale are set to receive new sports infrastructure thanks to a funding boost by the state government.

Following applications for funding submitted earlier this year, $750,000 has been secured to deliver three sports projects through Sport and Recreation Victoria's (SRV) 2020-21 Strategic Facilities, Community Facilities, and Female Friendly Facilities Funds.
Trafalgar will soon be home to a new multi-purpose sports pavilion, with female-friendly changerooms and amenities, umpire facilities, new storage facilities, dedicated first aid room, a boxing gym and social/flex space to cater for soccer and boxing participants.
Externally the pavilion will feature public toilets, a veranda with outdoor spectator viewing space, a canteen, accessible car parking, connecting pathways and landscaping. The design has been developed with multi-use flexibilityand future planning in mind to service the five sporting clubs from different codes including soccer, cricket, football and boxing.
This $3.2 million project is being jointly funded by a $500,000 grant from SRV's Female Friendly Facilities Fund and the $2.7 million balance by Baw Baw Shire Council.
Works will commence following the tender award, with delivery to take place over two-years.
Baw Baw Shire east ward councillor Michael Leaney said the works signalled great news for local sporting clubs and user groups.
"This is fantastic news for sporting clubs in all three towns," Cr Leaney said.
"Local sports are the heartbeat of our smaller towns keeping the community connected, fit and healthy.
"These projects will enable greater participation in sport by removing barriers to access in areas of our shire that haven't seen major investment in sporting projects."
Thorpdale and Longwarry recreation reserves will also receive new oval lighting, with the installation of four 100 lux lighting towers.
The project will bring the ovals in line with AFL lighting standards and allow clubs to train and play in a safer, well-lit environment and improve flexibility to take training and matches into the evening.
This $425,000 project is being jointly funded by a $250,000 grant from SRV's Community Facilities Fund and the $175,000 balance by Baw Baw Shire Council.
It is scheduled for completion in mid-2021.