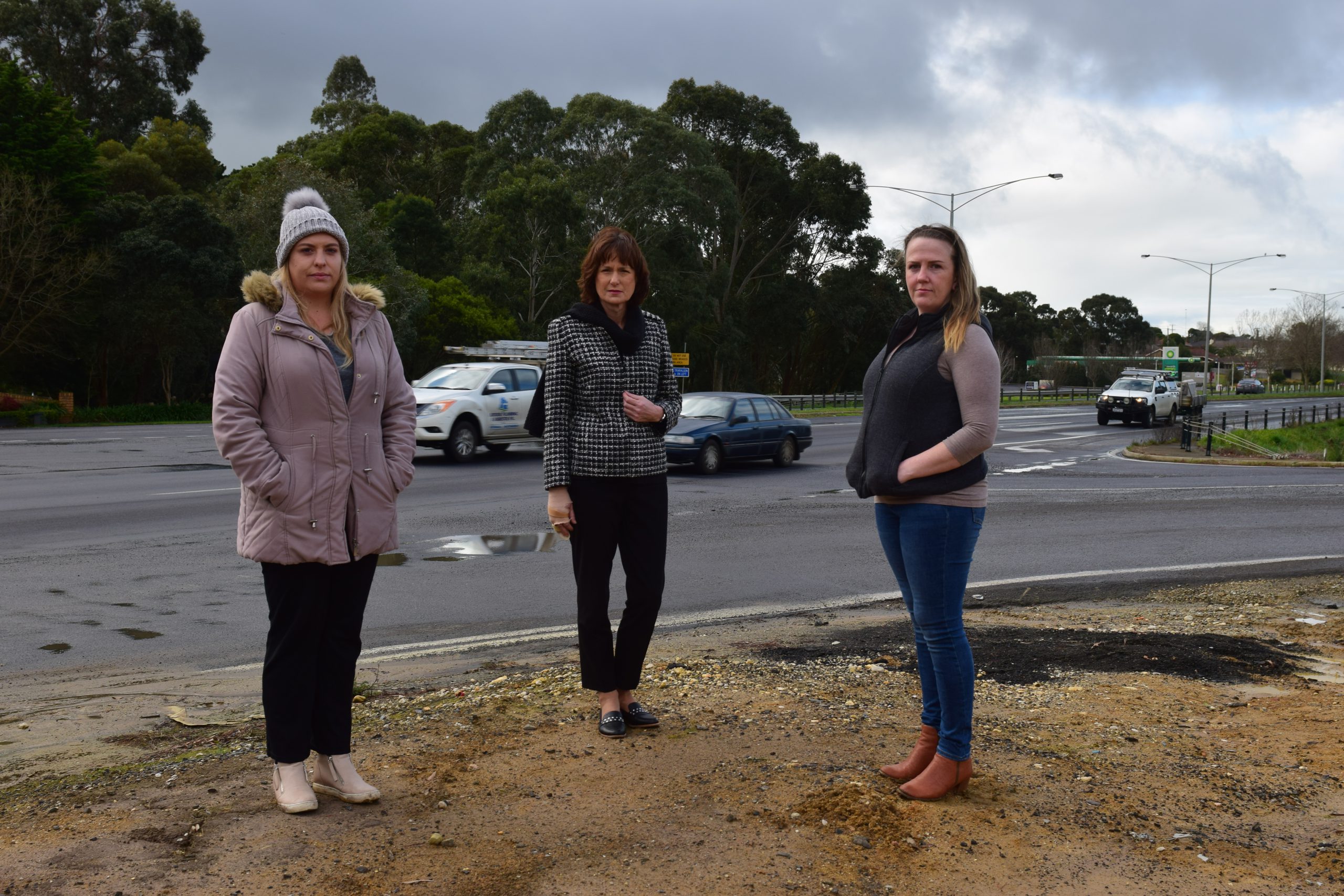 Michelle Slater
A Traralgon mum has launched an online petition calling for action to fix a notorious Traralgon intersection on the corner of Bank Street and the Princes Highway.

Erin Foster started the petition last week pushing for promised upgrades that were supposed to have been delivered in 2019.
The change.org petition has already attracted nearly 400 signatures in under a week.
"I live on the Bank Street side but I deliberately avoid that intersection as I don't feel safe using it, I consciously avoid using it. I've had near-misses with my child in the car," Ms Foster said.
"The amount of people who have commented on how they avoid it is shocking. There are also train tracks to deal with at this intersection. But nothing's been done."
The state government committed $2.9 million to upgrade the intersection by mid-2019, and had already undertaken planning and pre-construction work.
As part of these improvements, railway signalling will also need to be upgraded to safely accommodate the new traffic lights. The upgrades include new traffic lights, a new intersection, pedestrian crossing, footpath link, a left-hand slip lane and a lengthened right-hand turning lane into Bank Street.
Nationals Member for Eastern Victoria Melina Bath has opened a Freedom of Information request for updated data on the numbers of traffic incidents at that intersection.
Ms Bath has also called on the Roads Minister to direct money from a $1.4 billion road safety infrastructure investment fund towards completing the project.
"The community is very frustrated. They have often said this is an accident waiting to happen. There have been accidents there," Ms Bath said.
"Unfortunately, I believe there is a fatality waiting to happen, and we just do not want that to happen."
A state government spokesman said they were working on design changes to integrate level rail crossing signals with the traffic lights.
"We are working hard to deliver this essential part of the upgrade and will provide the community with updated timelines in the coming months," he said.
To sign the petition, visit https://www.change.org/p/latrobe-city-council-safer-thoroughfare-for-drivers