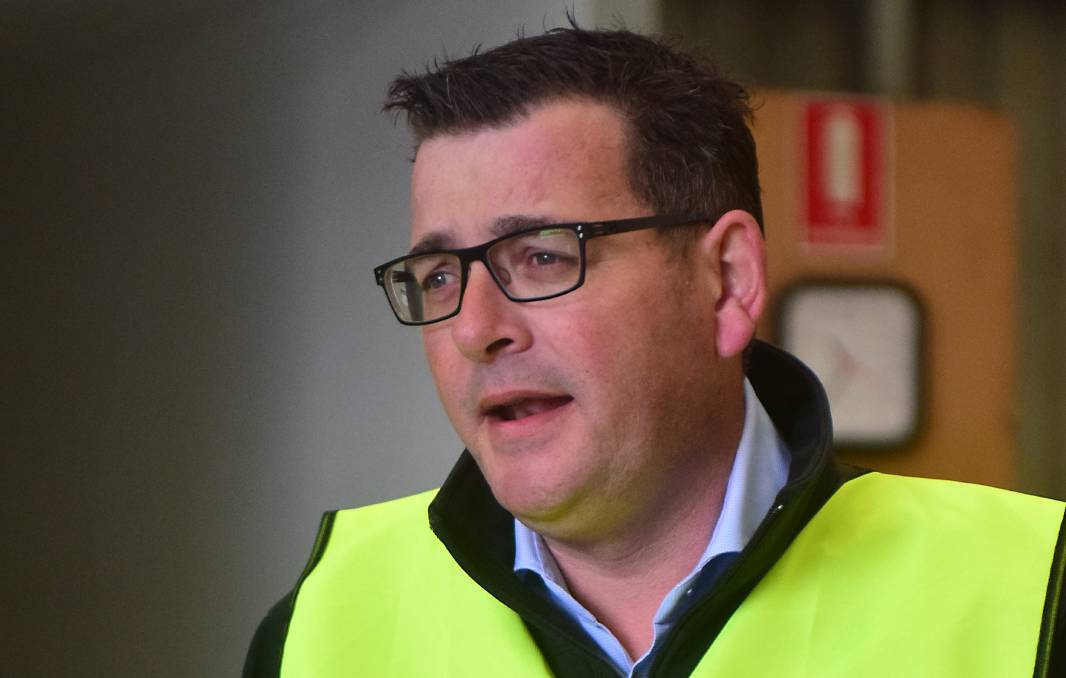 Michelle Slater
Premier Daniel Andrews has not ruled out the idea of relaxing COVID-19 rules for regional Victorians if case numbers remained low, but warned it depended on people playing their part.

Mr Andrews also urged regional Victorians to wear masks while out and about, as the state government announced that a new public health team will be established in the Latrobe Valley.

The Premier said current rules in the regions would say in place while cases were under control.

There are currently two active cases reported in the Latrobe Valley.

Today there were 428 new COVID-19 cases in Victoria with five in the state's regional areas.

"I haven't ruled out the possibility of opening up further," Mr Andrews said.

"Regional Victoria should not think there is a set of Stage 3 rules coming in next week, or anything like that, while we keep these figures low.

"The chief health officer has confidence these strategies are working, but every single regional Victorian has to play their part in that and jealously guard it."

At the same time, Mr Andrews said he "would not hesitate" to toughen reasons for Melburnians to travel into regional Victoria if people kept flouting the rules.

Mr Andrews cited people enrolling their children in schools outside of the metro boundary to evade lockdown restrictions.

"This is largely at the hands of people at both ends. Regional Victoria is in a very different position than metro Melbourne and this is a good thing for regional Victoria," he said.

"One thing that undermines further potential for opening up is if we let our guard down and go about our business as if there wasn't a global pandemic."

The state government is planning to launch a regional public health team in the Latrobe Valley and ramp up testing, with additional access planned for Gippsland.

The new public health team will be led by nurses, doctors and public health physicians who will be in charge of contact tracing and providing case management for regional cases.

Regional Victorians are being asked to don masks when leaving their house if they could not maintain social distancing – particularly for those returning from metro Melbourne.

However, Mr Andrews stressed masks were not compulsory and could be either purchased or homemade, they would act as a preventative measure to mitigate risks.

"It's a small thing that people can do that can make a powerful difference, numbers are low and we can't do everything we can to keep them low, wearing masks is the logical next step," Mr Andrews said.

Mr Andrews will also ask the state's chief health officer Professor Brett Sutton if more specific details on active cases in the regions could be made publicly available, without breaching personal privacy.