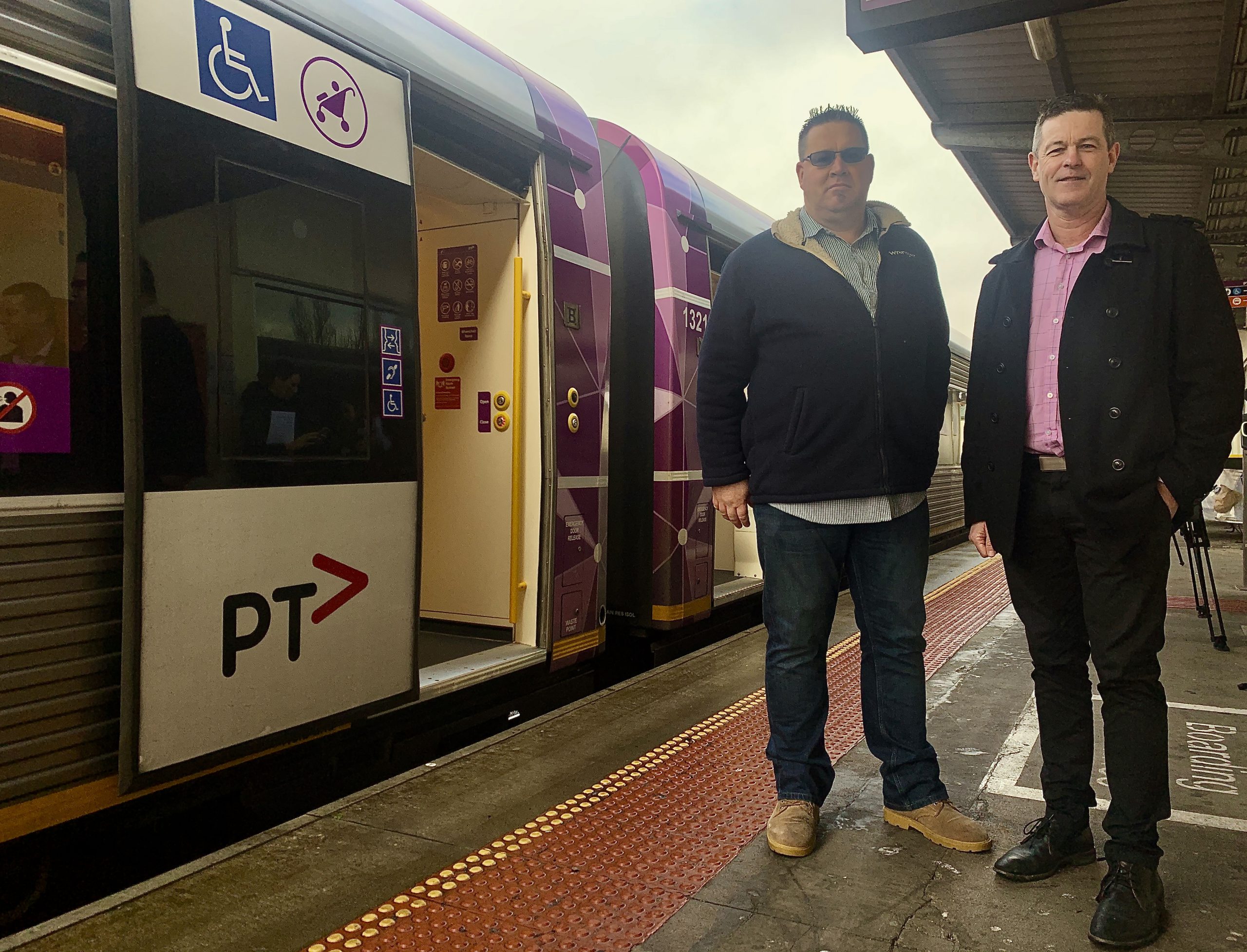 Tessa Randello
Latrobe Valley commuters are paying more for public transport than other regional hubs, found a report commissioned by Member for Morwell Russell Northe.

"Fare anomalies in Latrobe's Myki ticketing system have been reported with the result being that local commuters are paying more to utilise their public transport network," the report, authored by parliamentary intern Jack Hunt stated.
Mr Northe said he had been concerned about the equity of Latrobe Valley transport for some time and previously raised the issue in parliament.
"The report verifies what we already knew and that is the fact that Latrobe Valley commuters are at a disadvantage when it comes to cost of accessing public transport," he said.
"At the moment I feel like we are paying more for less kilometres travelled and for inferior services, we all know that our services need vast improvement and fair enough to the state and federal government for providing some investment in this space."
Mr Northe said one of the biggest issues is that students in the Latrobe Valley are not eligible for a Regional Student Pass, which provides students in regional areas discounted public transport.
"Ultimately what you have is a situation where families of those students in the Latrobe Valley have to pay nearly three times as much as a student in Bendigo, this is just wrong," he said.
"What I am asking for in this is not a better deal than other regional centres, we are just asking for the same deal."
Mr Northe said there were recommendations in the report to allow Latrobe Valley students to have access to the discounted fares and that seniors in the area should have free travel.
Mr Northe is calling for an "overhaul and review" of the whole system by the state government.
"The feedback from Public Transport Victoria and the state government on this issue was that the Myki zone structure that is in place triggers these additional fares, that may be a reason but its not justification," he said.
"We want people to use our public transport system but if cost is a deterrent for that then it is not right."
Morwell resident Peter Reid experienced the disadvantage first-hand when his daughter started travelling on public transport to Trafalgar High School.
"I found out that we were paying more than other areas in February of last year, We were making an application for a Student Pass and on the back of the pass as issued by Public Transport Victoria the pricing is set out and quite clearly it says that there is a different prices in different areas," he said.
Mr Reid said he is sending two of his other children to Trafalgar for school next year and the price for three children travelling on public transport in Latrobe Valley will cost will be double that of Ballarat, Geelong or Bendigo.
"I think its important to use public transport, it is there to be used its a very good service when it runs properly," he said.
"Why are we paying that price, when others aren't? Where's our fairness."
A state government spokesperson said that on the basis of the current formula for pricing a Regional Student Pass the price for Gippsland would compare unfavourably to the price of the Victorian Student Pass, which students in Latrobe Valley are eligible for.
"We know access to reliable, affordable public transport services is vital for all Victorians, no matter where they live," the spokesperson said.
"Work is well underway on the half-a-billion dollar Gippsland Line Upgrade – which will deliver more frequent, reliable train services for passengers in Eastern Victoria – providing better value for money."