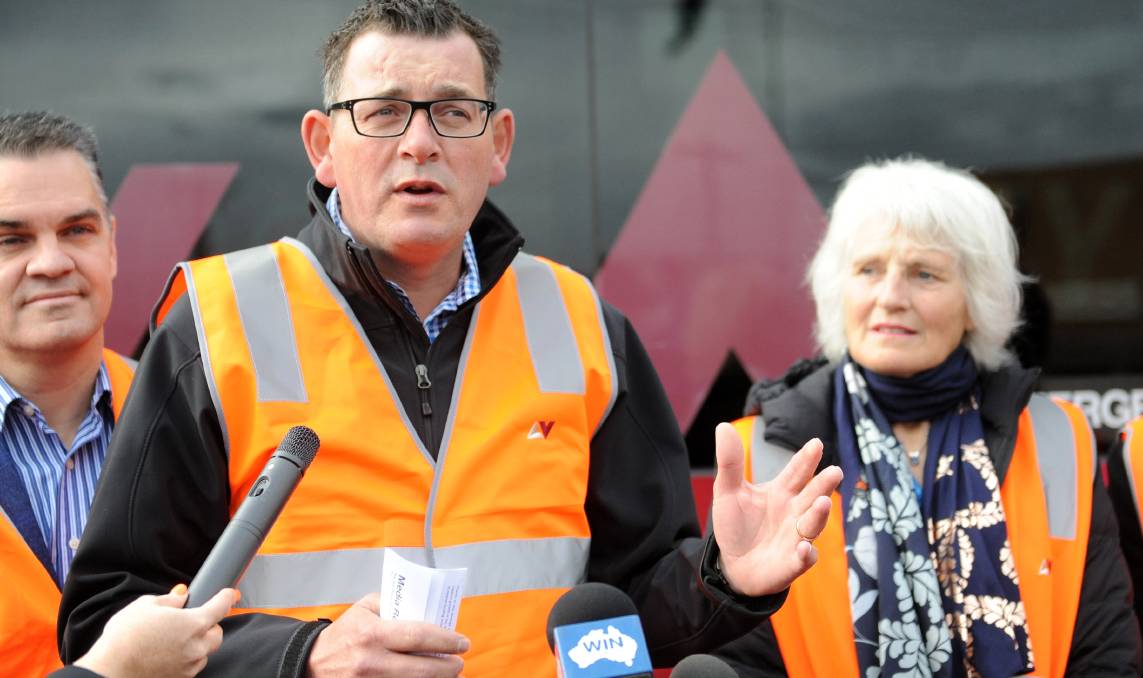 Kate Withers
PREMIER Daniel Andrews has declared the state government is closely monitoring the spread of coronavirus in regional Victoria.
"We're watching every case in regional Victoria very, very closely," he told media this morning.
"We're grateful for people in regional Victoria going out and getting tested… and we are asking people to wear a mask when they're out and about.
"If you are in any doubt as to whether you can maintain that 1.5 metres (distance), we are asking that regional Victorians wear a face mask. This virus is a wicked enemy and it is unstable."
It comes as 275 new cases of COVID-19 were confirmed today, taking the state's total to 5971.
Latrobe City currently has three active cases and 12 overall.
Despite the relatively low numbers, Mr Andrews implored regional Victorians to use personal protective equipment.
He said masks did not have to be custom-made or purchased, and can be fashioned out of household items such as handkerchiefs, scarves and bandanas.
"There's been a lot of commentary from some people who don't think this virus is real," he said.
"Those people think that being asked to wear a mask is a fundamental attack on human rights, but I don't think it's much to ask that people wear a mask to help prevent themselves ending up in hospital or other people ending up in hospital.
"Masks across the board will make a difference, and if you're told something will make a difference then you're obliged to do it.
"We can't afford to ignore the absolute truth of what we face, and that is that this virus is not yet under control."
The Judicial Inquiry into Hotel Quarantine was also formally launched today, and will investigate the outbreak of infection in and around Melbourne due to staff breaches within the government's own hotel quarantine program.
"I'm very confident that process will give us the answers that we are each entitled to. What has gone on here is unacceptable to me and indeed unacceptable to all of us," Mr Andrews said.
The government announced at the weekend that all residents of metropolitan Melbourne and the Mitchell Shire must wear masks in public when leaving home for one of four essential reasons, from midnight on Wednesday.
Education Minister James Merlino today also confirmed masks would be distributed in schools across the state.
"Education is very well prepared, we have 1.2 million masks to distribute to government schools in Melbourne and Mitchell Shire and work is under way with the Catholic and independent systems to roll out use of the masks," Mr Merlino said.
"And 1.3 million reusable masks have been ordered and we will have those by early next week and will be distributing them to schools in Melbourne and Mitchell Shire.
"Any student who needs a mask will be provided with one. For teachers, it's a very simple message – it's not a requirement for teachers in the classroom, teachers wont be required to wear a mask during instruction… but outside the classroom, in the play ground and staff room, teachers will be asked to wear a mask.
"I know this is a difficult time for everybody but the government is providing all the support we can to get through this difficult period."