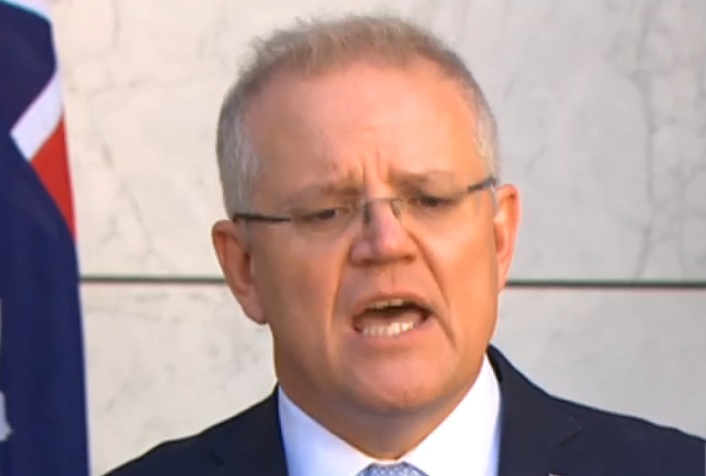 Kate Withers
The federal government's multi-billion-dollar JobKeeper and JobSeeker schemes will be extended until March, but significant changes are set to take effect from the end of September.

JobKeeper will move from a flat rate of $1500 per fortnight for all eligible workers to a two-tiered payment system for full-time and part-time workers.

Payment will be reduced to $1200 per fortnight for full-time workers and $750 for those working less than 20 hours.
That will be revised again from January, down to $1000 for full-time workers and $650 for those working less than 20 hours.

The JobKeeper test will still apply, with businesses required to demonstrate a 30 per cent reduction in turnover for continued eligibility until the end of March.
A treasury review of the program at the mid-way point found JobKeeper had supported 960,000 businesses and 3.5 million workers.
"JobKeeper is doing its job and will continue to do its job through the decision we're announcing," Prime Minister Scott Morrison said.
"The report of the program recommended we continue JobKeeper, and we shall, but it needs to be done in a way that is responsive to the circumstances."
But Mr Morrison the current JobKeeper rate as one that was "never designed to be enduring".
"This is burning cash, ratepayers' money, to the tune of $11 billion a month," he said.
"Ensuring we had one flat payment at the time ensured we were protecting our social security system.
"Now we're in a position to run a two-tier payment system – it was simple, it was deliverable.
"At the time we were very concerned about where the economy was heading … this was about getting income support to people that were in desperate circumstances."
The JobSeeker payment will also be reduced from the end of September, from $1115 per fortnight to $815.
Recipients will also be able to earn up to $300 per fortnight without their payments being impacted.
And, from August 4, they will have to reconnect with job search services and be required to meet a monthly quota of job interviews.
"If there is a job to be offered … it is a mutual obligation for those on JobSeeker to take those jobs on offer," Mr Morrison said.
The second phase, from the end of September, will require recipients to move to a higher rate of job search and asset testing will also be reintroduced.

This will be re-evaluated at the end of the year.