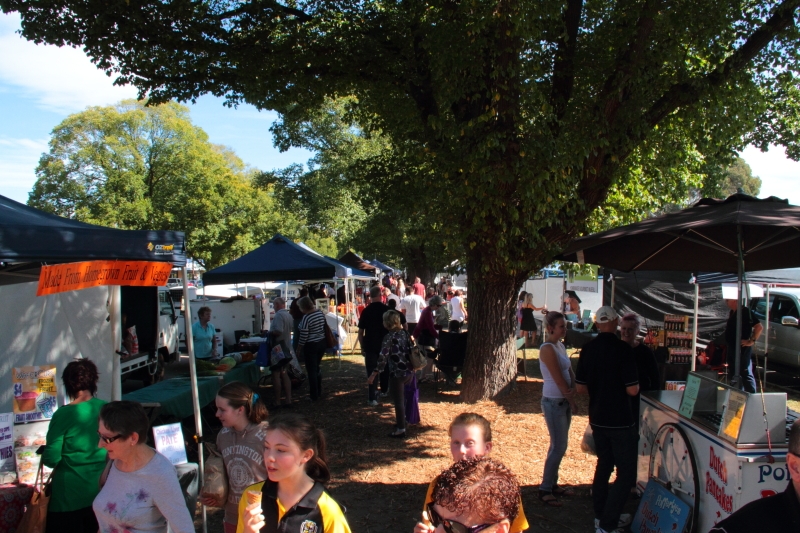 Kate Withers
After a lengthy hiatus due to coronavirus restrictions, the popular Traralgon Farmers Market will make a welcome return this weekend.

Held at the Kay Street gardens, the market will be held on Saturday, with offerings from about 40 stall holders including the usual fresh produce, plants, crafts and knick-knacks.
But, under current coronavirus restrictions, market organisers will be conducting random ID checks to deter visitors coming from outside of Gippsland.
Stallholders from virus hotspots in metropolitan Melbourne and Mitchell Shire won't be setting up shop this weekend as the Lions Club moves to ensure the protection of local visitors.
Market manager Kevin Taylor confirmed the market would be run under strict COVID-19 protocols.
"We've done this for the protection of stallholders and the Latrobe Valley community, and for our membership which is an ageing membership, so we take that into consideration," Mr Taylor said.
"When we first started the ring around to organise stalls the outbreak hadn't hit in Melbourne, but went through and reconsidered after the outbreak."
There will also be random ID checks to ensure only locals attend and foot traffic will be one-way, with signs in place directing market-goers.
Entrance and exits will be in place for people attending the market at the Church Street and Breed Street ends of the market. Stallholders will also be wearing masks and have hand sanitiser at their stations for public use.
"They were all very excited to get back into and start selling their produce and products and we're really excited to be coming back," Mr Taylor said.
"As far as the Lions Club is concerned we're happy to be able to get back into things and have some socialising."
The market is open from 8am-1pm.