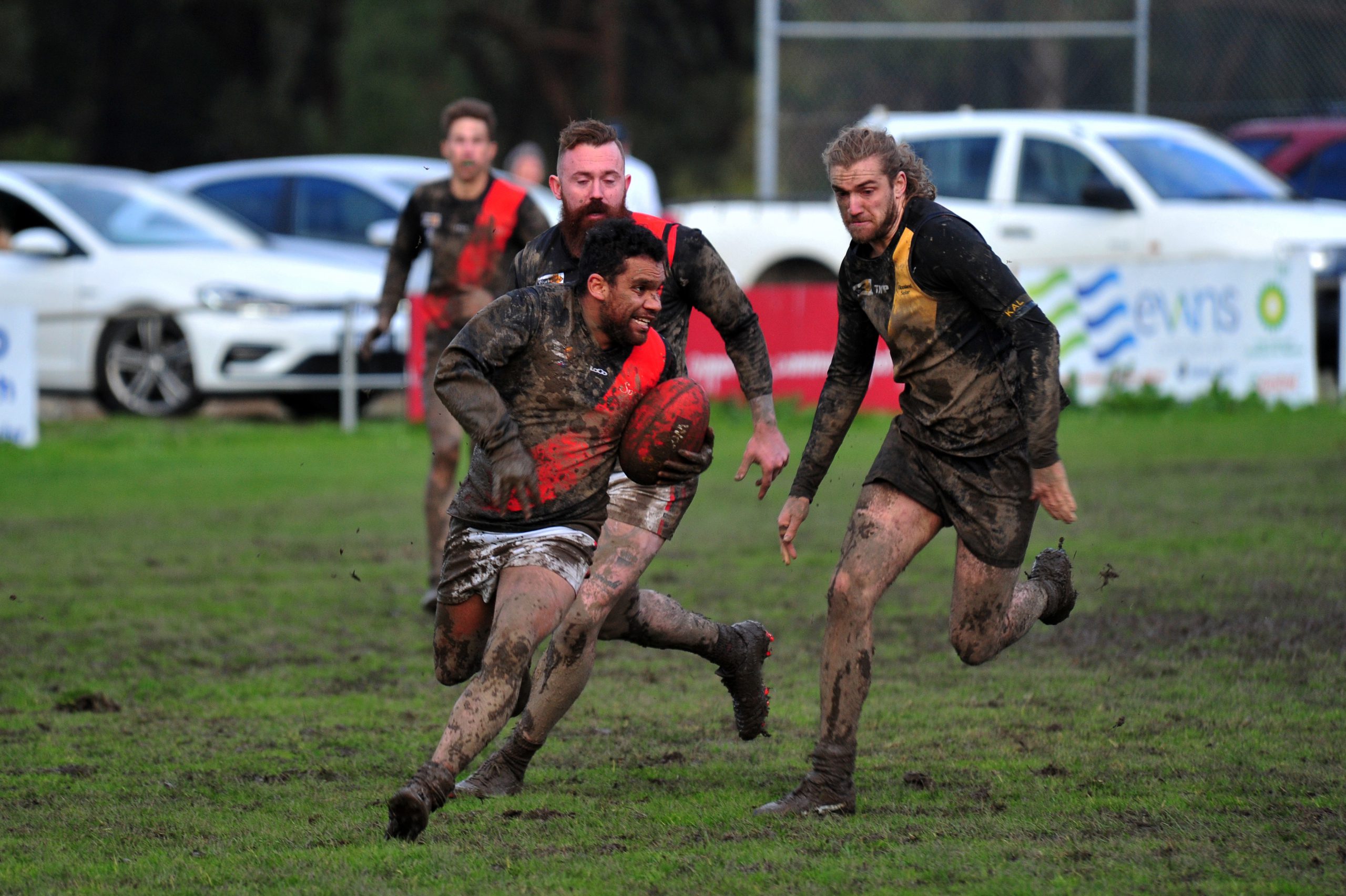 Kate Withers
Powerhouse Yallourn Yallourn North is the latest club to declare it is looking to defect from the Mid Gippsland Football Netball League.

Last night, the Bombers executive confirmed it had sought and received permission from AFL Gippsland to "explore options" for season 2021 and beyond.

It comes after Trafalgar last week signalled its intent to breakaway from the league and join the neighbouring Ellinbank competition.
Bloods president Paul Marslen cited a lingering sense of "significant uncertainty" with regard to the state of play under a potential full or partial merger of the Mid Gippsland and Alberton leagues.
But the Bombers, in a statement released on social media, pointed to "ongoing concerns regarding governance, transparency and consultation" surrounding the merger with the AFNL.

"The YYNFNC committee feel we have an obligation to our members, players and supporters to explore all options for the 2021 season," the statement reads.
"These options will be presented to all members, players and supporters along with the details of the six AFNL clubs joining MGFL before any final decisions are made.

"We want to reiterate to you all that we are committed to consulting with you in this process and value the input, wisdom and advice that can be offered by our club community."
President Evan Sheekey said the club was in discussions with its members regarding the recommendations of the AFL Victoria-commissioned G25 Strategy, which included a proposed merger of the leagues.
"We have not made any decisions regarding moving anywhere, we are only exploring options available to us. If/when decisions are made our members, players and supporters will be consulted prior," he said.

"We are committed to maintaining our professional approach to the future of our club. Our club is committed to transparency with our members, players and supporters."
On July 15, the club posted an open letter to Facebook, claiming it had not been appropriately consulted about the league's recent motion to move from accepting three Alberton league clubs to all six.
For that reason, the club said, it abstained from voting on the motion at a league meeting the previous night on July 14.

"We … have an obligation to consult first and foremost with our players (past and present), members and supporters, as we have not been given this opportunity we had no other option than to abstain," it said.
"Although six AFNL clubs are not completely out of our future club strategy, we are disappointed that the lessons of 2018 have not been implemented in the 2020 merger process."

But MGFNL publicity officer Rob Popplestone suggested the club's desire to defect was "based more on emotions and conspiracy theories rather than facts".
He pointed to the social media post from July 15, which the league interpreted as referencing supposed "secret negotiations" at a board level.
Popplestone maintained there were no behind-the-scenes discussions taking place, and said the league was "disappointed with YYN airing their grievances on a public forum".
"YYNFNC feel as though there is negotiations taking place behind the scenes and appear to believe the MGFNL are making plans that they are not aware of, which is not the case," he told The Express.
"'What they've got in a public forum is incorrect. YYN, and Trafalgar for that matter, are very much part of the MGFNL plans for season 2021 and beyond, and are both well aware that's the case."
But Sheekey said the club had "no comment regarding back door conversations and are unsure what the league are referring to".
"The concerns mentioned on social media have been raised to the league directly with no written response received," he said.
Sheekey also said the club needed more time to consider the broader ramifications of a full merger as outlined in the recently released, AFL Victoria commissioned G25 Strategy.
"The recommendation from the G25 Report was released on July 6, 2020. We were unable to consult our members regarding its recommendations until the report had been finalised and released," he said.

But Popplestone maintained the Bombers had been given ample notice to discuss the motion with members and it was in their collective best interests to consider all options.
"We don't think we're the total solution to the problem, but it is our duty as custodians of football to explore all possibilities, whether that be accepting three or six clubs from Alberton," he said.
"YYN have the best interests of their club at heart and the league has the best interests of our region's football at heart."
The departure of both Trafalgar and Yallourn Yallourn North hinges on the other seven MGFNL clubs, with each given the opportunity to cast a vote to either accept or dismiss the application.
"If both clubs sought permission to leave, I would think that permission would be denied, because they are very much part of our plans going into the future," Popplestone said.
"We would anticipate their applications would be dismissed because the remaining clubs would reject their application.

"It's always been one in all in, but if pressure starts to build then clubs are starting to panic."