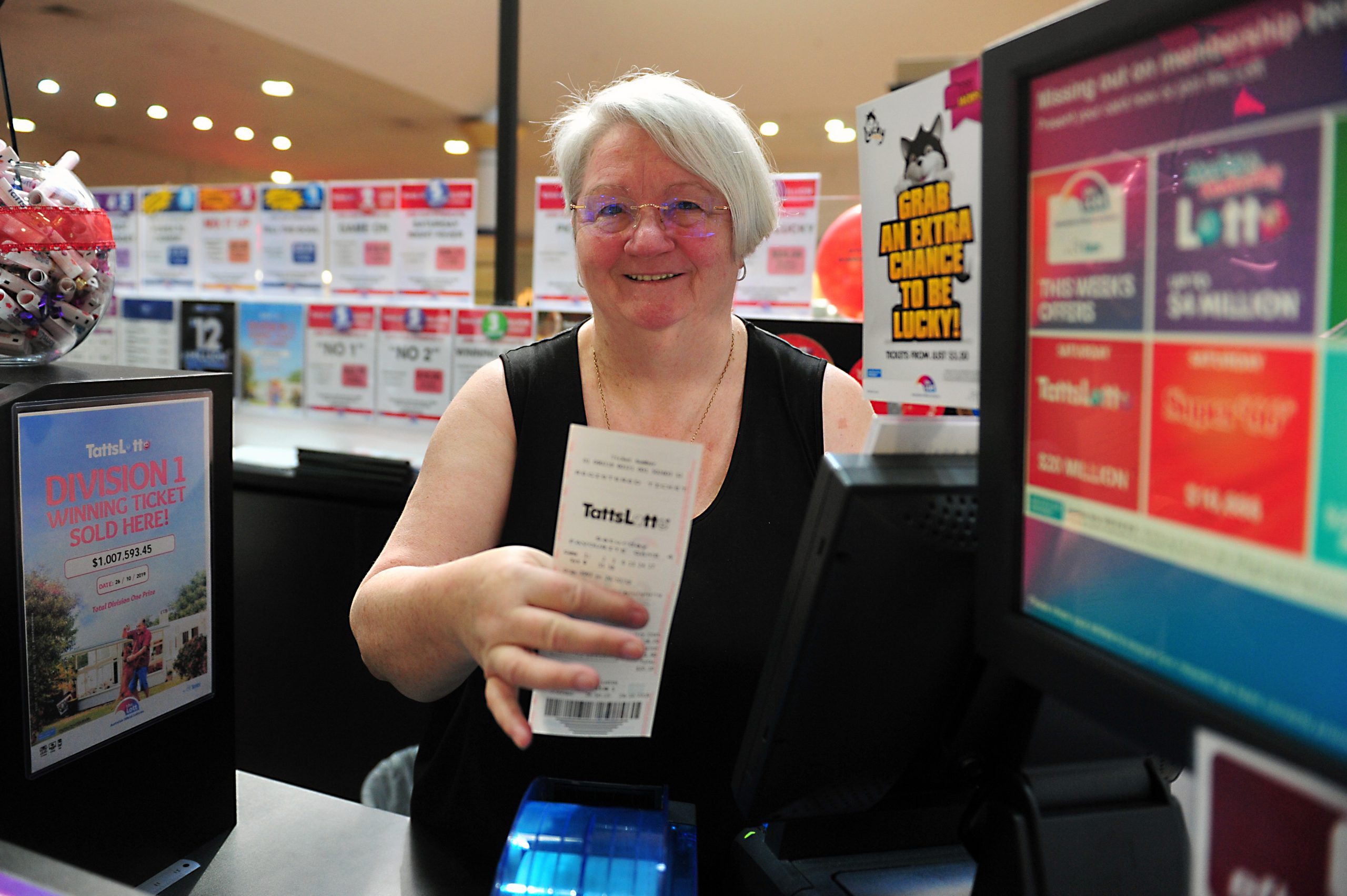 Kate Withers
The fabled pot of gold at the end of the rainbow may well be found in Traralgon.

Celebratory banners have been an almost permanent fixture at two lotto outlets in the 3844 area in recent months, with each laying claim to the sale of multiple division one winning tickets.
A pair of Traralgon workmates who took a share of the top prize in Saturday's TattsLotto draw purchased their winning ticket at Plaza Lotto.
The outlet, located at Stockland Plaza, has sold two division-one-winning tickets in the last year, one of which is yet to be claimed.
Co-owner Ann Hanson said the most recent winning ticket sale was cause again to break out the champagne.
"It does give you a sense of celebration that something really good is happening," Ms Hanson said.
"We do try and be as quiet about it as we can for privacy and confidentially reasons, but we do mention that we have sold it and we've got a notice to say we've sold it until we get a big banner."
But the matter of which employee at Plaza Lotto has the Midas touch is still up for debate.
"We all want to know basically who sold the tickets to be able to say 'well we're the ones who sold it', so there's a bit of rivalry there among us," she said.
Across at Traralgon News and Lotto, owners have given the store the moniker of "The Lucky Shop".
An astounding 49 division-one-winning tickets have been sold at the Franklin Street outlet over the years and Tatts manager Angela Temple has good reason to believe the magical 50th is around the corner.
"We have people that come from different towns just to come here and buy their tickets," Ms Temple said.
"People see that we've sold another winning ticket on Facebook and they come in and want to know what type of ticket it is and if it was a syndicate or a quick pick and that type of thing."
Traralgon News and Lotto's last golden ticket was sold in June, but that particular draw will go down in memory as one of the most incredible ever.
"That night we sold a first division, second division, a couple of third divisions, and fourth, fifth and sixth division tickets," Ms Temple said.
"We paid out almost the entire prize pool, so that was absolutely amazing."
Naturally, there is also a correlation between the sale of a winning ticket and a rush of customers.
"As soon as we've had a division one or two you do get a lot more people coming in, especially after they read about it on Facebook or in the paper," Ms Temple said.
"It's always good that someone down here wins, especially if they don't know it at first, it's just a bit of excitement, especially with what's going on at the moment."