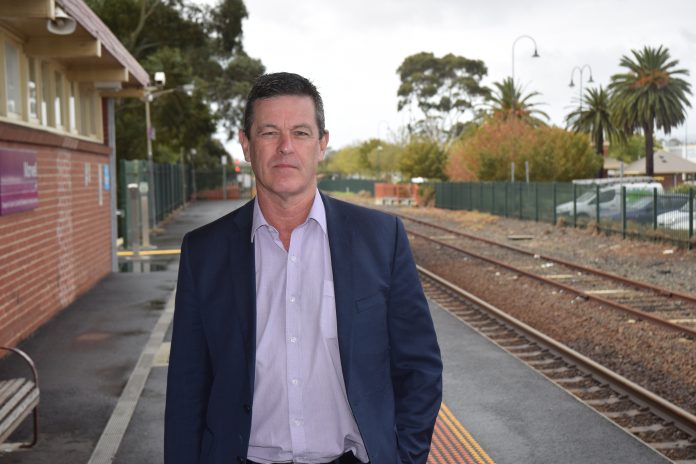 Kate Withers
The state government's failure to acknowledge growing coronavirus case numbers in the Latrobe Valley is "simply unacceptable", according to Member for Morwell Russell Northe.

Premier Daniel Andrews announced a "regional testing push" on Thursday morning, targeting Ballarat, Geelong and Bendigo.
As of yesterday, Ballarat, with more than 100,000 residents, had 24 active cases.
Meanwhile, the 3844 postcode, with a population of about 30,000, had 16 active cases.
This includes the outbreak at Bupa Traralgon which is the largest aged care cluster outside of Melbourne and the Geelong corridor.
Mr Northe said he had "repeatedly pleaded" with the state government to allocate additional testing resources for the Latrobe Valley, to no avail.

"Latrobe City has seen an increase in number of active cases and quite rightly there's a lot of nervousness and anxiety within the community," he told The Express.
"The overwhelming feedback I've had from the community is that there are far too many delays and barriers in trying to get a test and it's simply not good enough.
"It is just extremely disappointing and frustrating that the Latrobe Valley was overlooked for additional testing."
Only one dedicated testing facility in the Latrobe Valley – the Morwell Respiratory Clinic – does not require a GP referral or pathology request.
"The government needs to urgently re-open a drive-through facility that doesn't come with onerous criteria, such as requiring a GP referral," Mr Northe said.
"The criteria to have a test locally is really inhibiting people who are trying to do the right thing.
"Many are people being rejected because they don't fit the criteria of having symptoms or a close contact, but the necessity to be referred by a GP can take days in itself.
"If the government and health authorities are fair dinkum about stopping the virus, then people have to be tested in a timely fashion and receive their results in a timely fashion."
In addition to this, the Department of Health and Human Services website does not contain accurate information on local testing options.
"It makes it pretty difficult for people to get tested and do the right thing when the government's own website of where to get tested is not accurate," Mr Northe said.
Mr Northe has written to Chief Health Officer Brett Sutton and Health Minister Jenny Mikakos requesting urgent assistance to increase testing resources in the region, but said his contact with the government had been limited to email due to the cancellation of legislative assembly sittings.
"That's disappointing as well, our job as elected members is to raise issues and ideas on behalf of our community and we're not having that opportunity at the moment," Mr Northe said.
"There should be other ways and forums in which local MPs can advocate for their communities.
"The ability to question the government about matters pertaining to coronavirus or raise issues on behalf of constituents has been taken away."