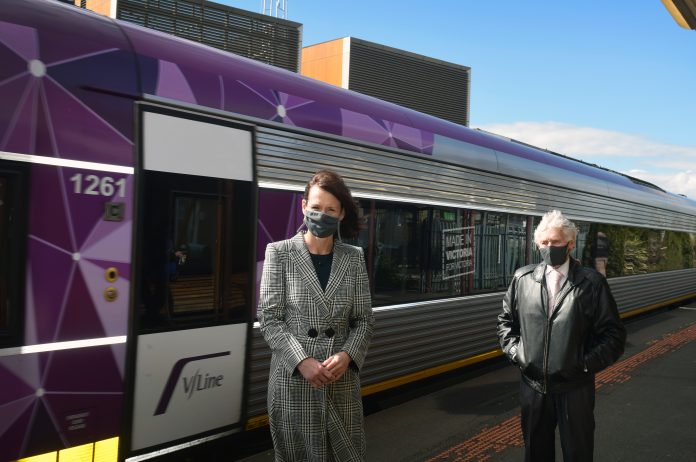 Tessa Randello
Moe resident Ronald Pollard gets up at 4am every morning to travel on the V/Line train to work in Dandenong.

The 83-year-old went to Nationals Member for Eastern Victoria Melina Bath with concerns that he hasn't seen any people checked on his train journey.
"I was only checked once by police at Dandenong station … over the last six weeks," he said.
"I was asked what I was doing and said I was a permitted worker and it was all good … but, since the Stage 4 and Stage 3 restrictions have been on I haven't seen a single police officer or PSO on V/Line."
Mr Pollard said while he understands it is hard to check trains there is a "definite need for some degree of checking to be done".
"All I can say is that most of the people that I see are distancing, wearing masks and that is wonderful, here in the (Latrobe) Valley and in Melbourne," he said.
"There certainly are people on the train who should not be there.
"I hear every day the Premier asking people to just obey the rules and most are but there are just those who aren't and it would only take one person who is COVID-19 positive to come into the Valley and we could have an outbreak of 100 or more people that is the reality of it.
"People need to be aware that they are not immune."
Ms Bath has called on the state government to implement consistent daily metropolitan border protections on Gippsland bound V/Line services.
"One of the major concerns is that six weeks ago in July, checkpoints on all of our major road arterials were established, what we are seeing now is that there are no such checkpoints on V/Line transport nor bus nor rail," she said.
"The Premier's so-called ring of steel around Melbourne is filled with loopholes.
"The government has just written out a $22 billion cheque for COVID-19 related measures, this would be one area that the government should provide.
"It's very frustrating when the government stands up day after day in a press conference and mentions other regions like Ballarat, Bendigo and Geelong and fails to mention any area east of Melbourne."