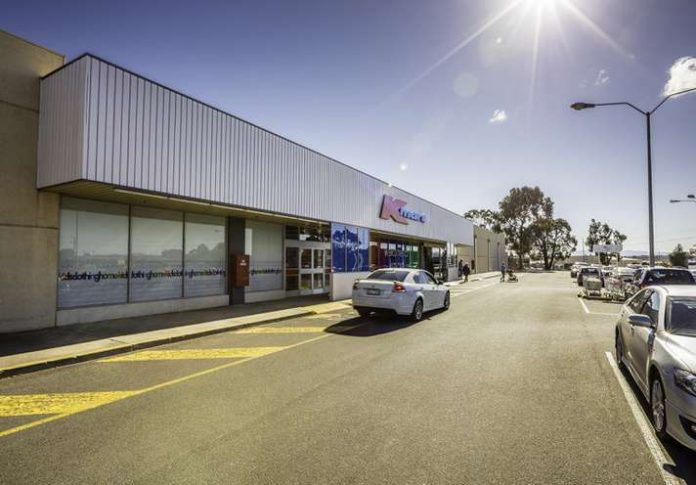 Kate Withers
From today residents will have access to drive-through coronavirus testing, with a new site to be run by Latrobe Community Health Service.

The new site will be located at the car park of Moe Kmart.
No appointment is necessary but people must be symptomatic or deemed to be a close contact of a confirmed COVID-19 case by the Department of Health and Human Services.
LCHS integrated Primary Health Services Manager Karen Pettifer said the launch of the drive-through testing facility came in response to recent calls for increased resources for the Valley.
"There is a lot of work that goes on behind the scenes to make sure we've got a safe testing site for the community," Ms Pettifer said.
"There has been a really positive approach between Latrobe City, Latrobe Regional Hospital, Kmart and lots of staff at Latrobe Community Health Services as well."
Two lines will operate – one where an initial eligibility check will be conducted and a second where people will be tested.
Ms Pettifer said the facility will operate for four hours a week, with scope for increased hours if the need arises.
"We're running two days a week … on Tuesdays and Thursdays from 9am to 11am and as people come through during that time the capacity for the number of tests that we get through will depend on the day," she said.
"We'll be in constant communication with the DHHS and be monitoring the need, if there is a need to increase testing we do believe we have capacity."
"We know there's a been a high demand for testing so we very much thank the community for their patience.
"In recent weeks, we've seen a substantial uptake in the amount of testing being conducted across the region, and we thank the community for being so vigilant.
"Latrobe Community Health Service has been part of this community for a very long time, and we're pleased our dedicated workforce can play its part in the response to the coronavirus crisis."
The drive-through testing site will open every Tuesday and Thursday from 9am until 11am.
No appointments are necessary but only people with symptoms or who have been deemed a close contact of a confirmed case by the DHHS will be eligible.
After being tested people must return home immediately and isolate.
Cars must enter from Bell Street, Moe, and exit onto Albert Street and there will be signs to help direct traffic.
Dorevitch Pathology is also running a drive-through testing clinic at the Latrobe Regional Hospital precinct, where no appointment is necessary, but a signed request slip from a medical practitioner is required.