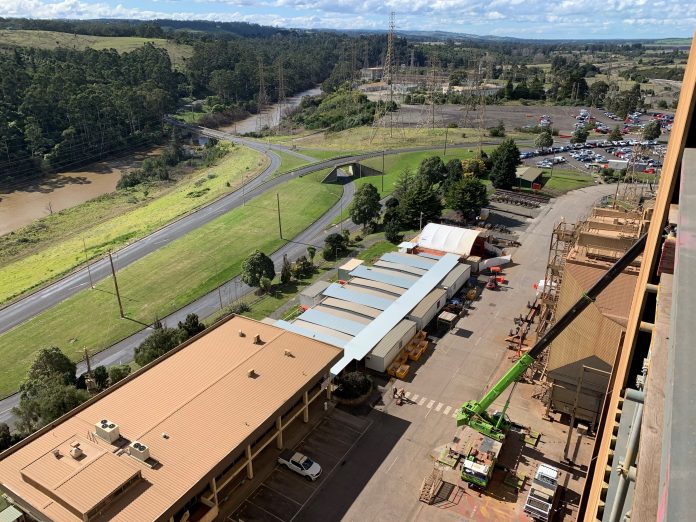 A $65 million planned outage on Yallourn Power Station's Unit 1 has reached the halfway mark.

The outage is the most comprehensive maintenance overhaul being undertaken at Yallourn since the 1970s.

EnergyAustralia executive director Liz Westcott said work needed to continue despite the pandemic so the plant could continue to operate reliably, particularly through the summer peak demand.
During the outage period the workforce has swelled to more than 1100 people working onsite.
Ms Westcott said they were able to quickly respond to the safety and logistical challenges posed by COVID-19 such as providing increased social distancing and hygiene practices.
"We take the health and safety of our people extremely seriously and are particularly cognisant that we are hosting an additional 600 workers during the outage – many of whom are locals," Ms Westcott said.
"Many workers and small businesses are doing it tough right now. We are pleased that we're able to offer specialist jobs during this difficult time."
Head of Yallourn Mark Pearson said many of the extra 600 workers are locals, with a small percentage who are based outside the region, some of whom are specialists.
"We remain committed to offering opportunities to locally based workers at Yallourn power station and mine," Mr Pearson said.
Mr Pearson said they had provided more facilities around the plant to help with group segregation and to provide more space for the extra workers.
More than 90 additional portable buildings have been installed and 80,000 individual temperature tests have been taken onsite to support the outage.
Almost 100,000 face masks have also been issued to workers since mid-July.
"We've also installed three temporary lifts for workers to access different levels of the boilerhouse, where most of the work is taking place," Mr Pearson said.
"We have created a new lunch area along with knee-operated taps and have made ample disinfectant available."
Mr Pearson said power station and mine workers were being given face masks and having their temperature taken as they arrived each day.
"Having this infrastructure and supplies available only does part of the job," he said.
"It's our people who are making this maintenance work possible. We thank them for continuing to put the health and safety of their colleagues first."